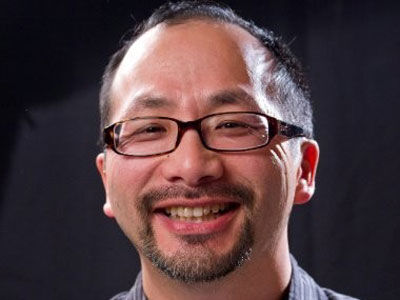 Mike Lee speaks with ministry leaders and others who are making a difference on a local and/or national level during Difference Makers at 1pm every Saturday on 93.9 KPDQ!
Show Links:
Sponsored By:
---
Mike Lee is privileged to have an amazing wife, 4 lively kids, a great family, a vibrant church, dear friends, and the opportunity to work in broadcasting. God led Mike through various (often bizarre) moves even before his days at WMCA and WWDJ in New York, which eventually prepared him to become Director of Local Ministries at KPDQ, The Fish, and El Rey. Raised in the church by good parents, Mike was blessed to come to own his own faith after God saw him through a season of questions and struggles. Experience with a variety of ministries has revealed that either we tell people to be more like ourselves, or we encourage them to be more like Christ. May the examples set by our Difference Makers always point back to God.

Guest Links and Contact Info
Love reunited two of our listeners 50 years later, high school sweethearts Diana Bown & Westgate Auto Center owner Lee Barfknecht, the singing mechanic! JerushaLee.com

Dr. Terry from 104.1 The Fish invites you to #FirstFriday at Adventist Medical Center in Portland, with music, a word of encouragement, and FREE FOOD (if you RSVP a couple of weeks in advance at www.AdventistHealth.org/NW/Event/First-Friday)!

Associate Pastor Greg Phillips, Pleasant Valley Church in Happy Valley!
PVCLife.com

Pastor Jeff & Lynda Mueller
Immanuel Lutheran Church Hood River,
Child Beyond International in Guatemala!
ChildBeyond.org

Facebook.com/truetalk800
SnowCap Community Charities
SnowCap Community Charities, Gresham Ford, Riverview Community Bank.

Reverend John Musgrave, Reverend Clark Wolfe, Trent Paulsen, & Catey Hinkle - Apostolic Faith Church of Portland, Oregon!
Deborah Greenidge, 93.9 KPDQ's Georgene Rice, and Gerutha Greenidge, and Undaunted Ministries! www.UndauntedMinistries.org
Melissa Campbell & 104.1 The Fish's Summer Shore help women find their passion, purpose, and power in Christ with Revive Ministries! ExperienceRevival.com
Pastor Doug & Kim Franzke, Scott & Julie Hakes, Ohana Christian Fellowship of Seventh-day Adventists, Off Grid Stoves & More, feeding the #homeless with Operation Off the Grid.
AdventistHealth.org/Portland/Event/First-Friday, OhanaAdventist.com, OperationOffTheGrid.org, OffGridStovesAndMore.com, HappyCamperFoodCart.com
Eldridge "El" Broussard III, ElSpeaks.com,
TheChallengeToChangeBook.com

Joy of It FRIENDZY's Dana Crocker, Julie Widman, & Joy Roberts invite every 3rd to 5th grade girl to come for dinner & stay for the fun, as girls that care about friendship gather from around the city! #friendzy #joyofit
facebook.com/joyofit/videos/868175573339157/?hc_ref=ARSoeqno2Gl4KC-9M6AAd4GuVovUa7yTOgsAtdm4t8fkdtK-Agqg5fQM2DGNlInka10
joyofit.org
Crossroads Community Church Pastor Daniel Fusco's new book: "Upward, Inward, Outward"!
DanielFusco.com/books/upward-inward-outward/books/upward-inward-outward
DanielFusco.com
CrossroadsChurch.net
JesusIsRealRadio.com

Pleasant Valley Church Senior Pastor George Gainer

John Jontez Montes, Dare 2 Believe, Jamie-Grace, Ryan Stevenson, Comedian Antoine Scott, and Chris & Crystal from 104.1 The Fish!
d2b.events
Steve Green, Pastors Appreciation Breakfast 2017 speaker Bryan Chapell (host of Unlimited Grace), Sunnyside Seventh-day Adventist Church, Portland Adventist Community Services SunnysideAdventist.org

POSTPONED: Saturday, September 16 - Ken Sande of Peacemaker Ministries is not bringing the Relational Wisdom 360 seminar to Hinson Church this weekend.
RW360.org Academy.RW360.org
John Avery at Trinity Covenant Church in Salem
Perspectives.org
NamesForGod.net
BibleMaturity.com
Worship Arts Pastor Aaron Doerr, Lead Ministry Pastor Marc Huchette, & Lead Pastor Bill Towne, Rolling Hills Community Church, RollingHills.org
Impact Your Health Portland, Impact Your Health Portland Free Clinic, ImpactYourHealthPDX.com
Laura Kiel, Kiel Mortgage, KielMortgage.com

Dr. Terry from 104.1 The Fish,Pastor Jonathan Russell, the Impact Your Health Portland free clinic, Sunnyside Seventh-day Adventist Church, Adventist Medical Center. AdventistHealth.org/nw/event/First-Friday

Agape Marriage Connection! Listen Thursdays at 2:30pm on 93.9 KPDQ, plus Sundays at 11:30am on True Talk 800! AgapeMarriage.org, Laurie Sheffield.
Please keep Don and Deborah Cline of "The Voice of First Nation Ministries" in prayer. They're heard 6pm weeknights on True Talk 800, & 1pm weekdays on 93.9 KPDQ! "Christians That Care About First Americans!" FirstNationMinistries.org
Fellowship of Christian Athletes. Portland Thorns FC, PDXFCA.org/Thorns
Candice Russell, Stan Russell, Horizon Community Church - Tualatin Campus. CandiceRussell.com, HorizonCommunity.church
ChristianChefs.org

Advantage Heating & A/C, Called To Rescue, Salem Dream Center, Parents Targeting Traffickers.
AdvantageHeatingLLC.com/ColorFest

ReasonChurch.com, LeviLusko.com
DanielFusco.com, JesusIsRealRadio.com, CrossroadsChurch.net

EmbraceOregon.org, PortlandLeadership.org/Embrace-Oregon
BridgetownInc.org, TeenChallengePNW.com
Braille, Trinity Church of Portland
[email protected], [email protected], PoimenMinistries.com
Portland's Singing Christmas Tree, Quest Events (formerly West Coast Drape).
PDXCivicForum.org, PortlandGoodFridayBreakfast.org, ServingOurNeighbors.org, EmergencyPreparednessLeadershipForums.org, Praying4PDX.org