Register Now for this Event!
8:00 AM on Thursday, November 3
We love our pastors!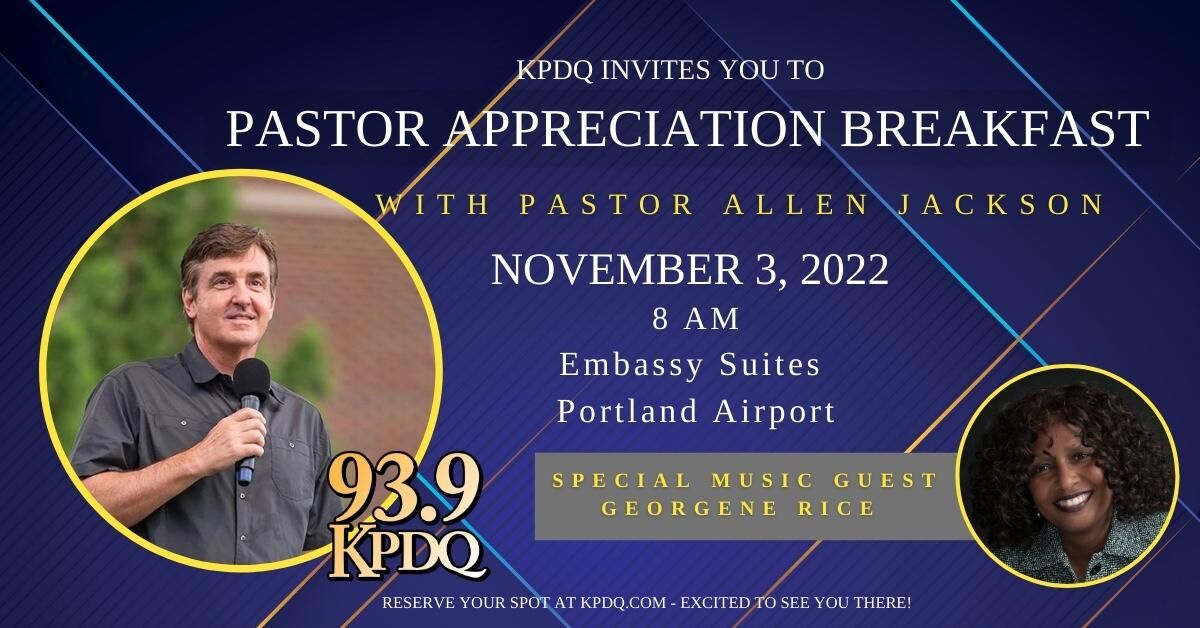 And we want to say thank you for what you do!
KPDQ invites all pastors and ministry leaders to our Pastor Appreciation Breakfast on Thursday, November 3rd, at 8 a.m.
Join us, along with Pastor Allen Jackson, for breakfast at the Embassy Suites at the Portland Airport. We can't wait to see you there!
Thanks to our sponsor Pathways Clinic for their support