20 Psalms and Songs of Peace for a Worried Spirit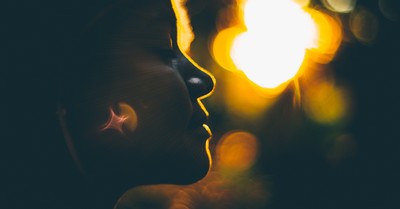 By Susan Aken, Crosswalk.com
Overwhelmed with unceasing negative news, I've restricted my time on social media. My peace was under constant attack. What fills our minds affects our entire being. While it's difficult to distinguish truth from distortion or lies, the Bible provides an unfailing, reliable source that helps us discern the truth from all that is false. Meditating on Scripture calms our fears and gives us hope. The book of Psalms is filled with contemplations that bring peace.
Photo Credit: © Getty Images/skyNext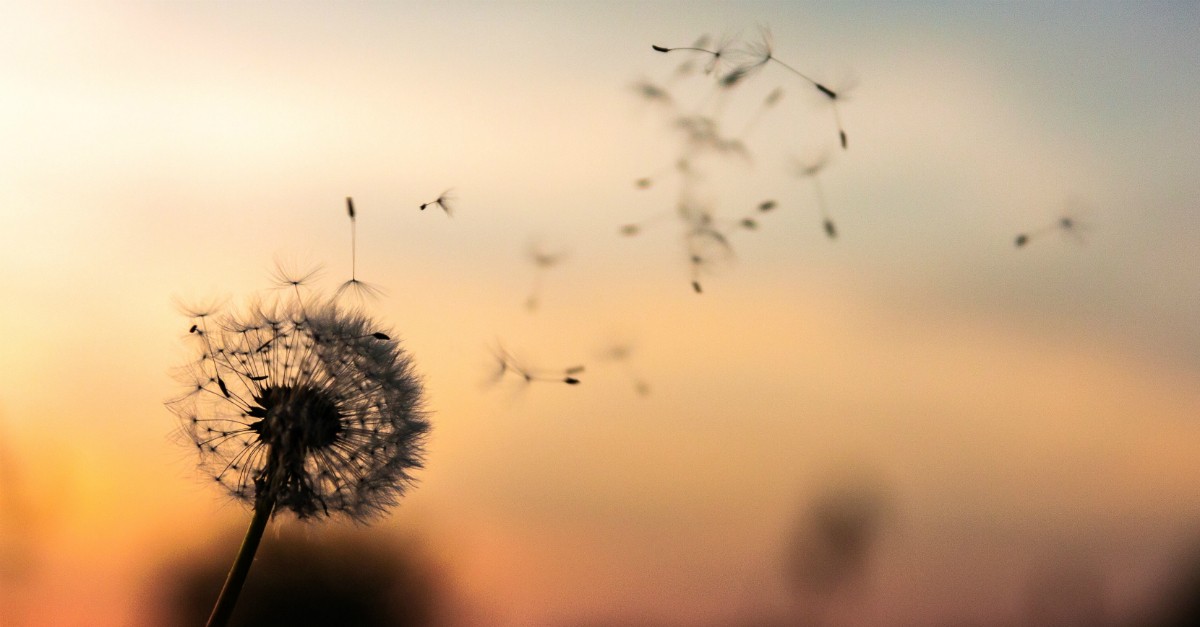 Here are 20 Psalms to meditate on:
1. Psalm 3:4-6
"I call out to the LORD, and he answers me from his holy mountain. I lie down and sleep; I wake again, because the LORD sustains me. I will not fear though tens of thousands assail me on every side."
Sleep is often scarce when anxiety rushes in. Rely on God's strength.
"How long LORD?... How long will you hide your face from me? How long must I wrestle with my thoughts and day after day have sorrow in my heart? How long will my enemy triumph over me? Look on me and answer, LORD my God. Give light to my eyes, or I will sleep in death… But I trust in your unfailing love; my heart rejoices in your salvation. I will sing the LORD's praise, for he has been good to me."
Be honest with God. Cry out to Him, leaning on His unfailing love. Mediate on all He's given you and praise Him.
3. Psalm 23:1-4
"The LORD is my shepherd, I lack nothing. He makes me lie down in green pastures, he leads me beside quiet waters, he refreshes my soul… Even though I walk through the darkest valley, I will fear no evil, for you are with me; your rod and your staff, they comfort me."
God is our Shepherd; we're complete. He is always with us.
"The LORD is my light and my salvation... the stronghold of my life—of whom shall I be afraid? … One thing I ask from the LORD, this only do I seek: that I may dwell in the house of the LORD all the days of my life, to gaze on the beauty of the LORD … For in the day of trouble he will keep me safe in his dwelling."
Almighty God, my stronghold has given salvation through Jesus Christ, I won't be afraid. My soul's secure for eternity.
"But the eyes of the LORD are on those who fear him … whose hope is in his unfailing love, to deliver them from death... We wait in hope for the LORD; he is our help and shield. In him our hearts rejoice, for we trust in his holy name. May your unfailing love be with us, LORD, even as we put our hope in you."
Despite uncertainty and chaos, our hope is in our Heavenly Father's never-failing love, not fallible human leaders.
Photo Credit: © Unsplash/Dawid Zawila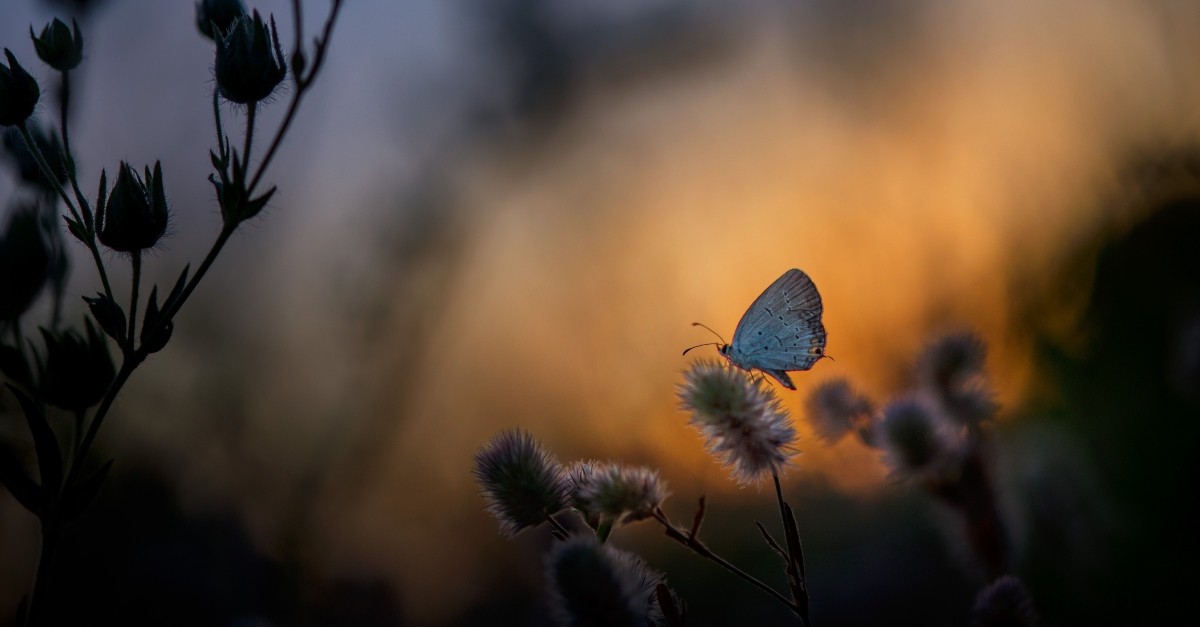 Psalms to Give You Rest and Assurance
6. Psalm 34:4-6, 18-19, 22
"I sought the LORD, and he answered me; he delivered me from all my fears. Those who look to him are radiant; their faces are never covered with shame. This poor man called, and the LORD heard him; he saved him out of all his troubles… The LORD is close to the brokenhearted and saves those who are crushed in spirit. The righteous person may have many troubles, but the LORD delivers him from them all... no one who takes refuge in him will be condemned."
Is your spirit crushed? God sees your broken heart and cares. When we call out, He answers. He saves us through Jesus Christ and our souls will never be condemned.
7. Psalm 37:1-6
"Do not fret because of those who are evil or be envious of those who do wrong; for like the grass they will soon wither... Trust in the LORD and do good; dwell in the land and enjoy safe pasture. Take delight in the LORD, and he will give you the desires of your heart. Commit your way to the LORD; trust in him and he will do this: He will make your righteous reward shine like the dawn, your vindication like the noonday sun."
Focus on our Lord not people; trust Him. Take joy in His strength and provision.
8. Psalm 40:1-3
"I waited patiently for the LORD to help me, and He turned to me and heard my cry. He lifted me out of the pit of despair, out of the mud and the mire. He set my feet on solid ground and steadied me as I walked along. He has given me a new song to sing, a hymn of praise to our God."
Is the mucky pit of anxiety, fear, or depression threatening to suck you under? God can lift you out and fill your heart with joy. Wait on Him, He will answer.
9. Psalm 42:1-2, 5
"As the deer pants for streams of water, so my soul pants for you, my God. My soul thirsts for God, for the living God… Why, my soul, are you downcast? Who so disturbed within me? Put your hope in God, for I will yet praise him, my Savior and my God."
Bring your parched, confused soul to the Rock of our salvation. Have hope. Our distressed souls can't be restored by the world, only by our Savior.
10. Psalm 46:1-5, 10
"God is our refuge and strength, an ever-present help in trouble. Therefore we will not fear, though the earth give way and the mountains fall into the heart of the sea, though its waters roar and foam and the mountains quake with their surging. There is a river whose streams make glad the city of God, the holy place where the Most High dwells. God is within her, she will not fail … He says, 'Be still and know that I am God; I will be exalted among the nations, I will be exalted in the earth.'"
We can resist fear even when a pandemic covers the earth and hatred rises around us. God's in charge.
Photo Credit: © Unsplash/Ray Hennessy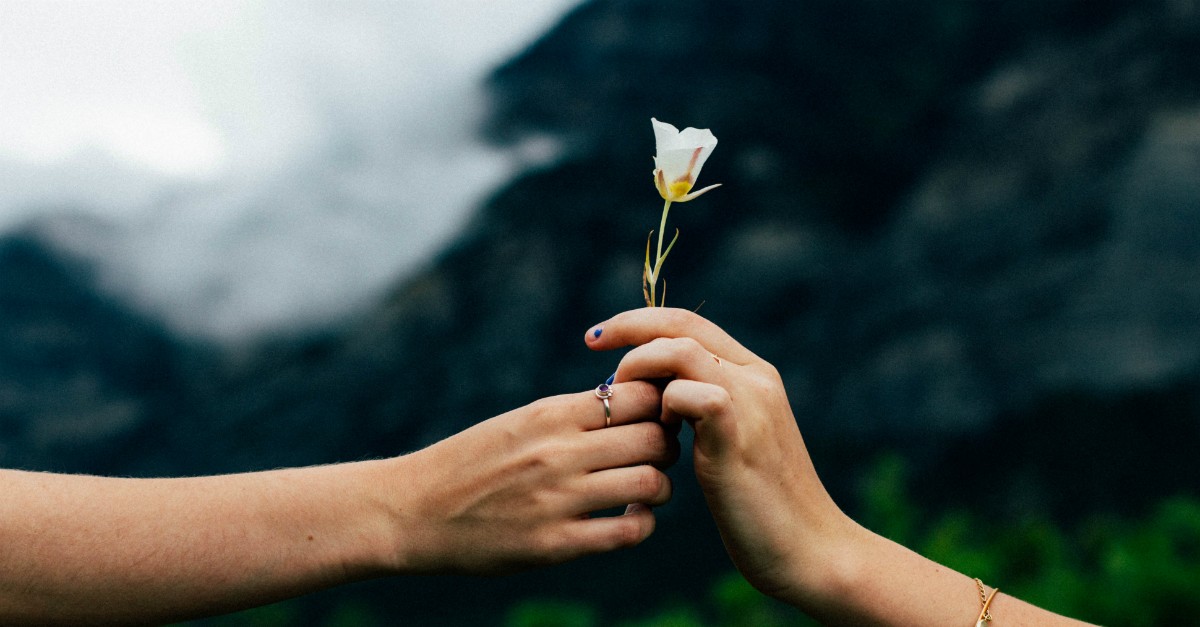 Psalms to Give You a Hope-Filled Heart
11. Psalm 61:1-4
"Hear my cry, O God... From the ends of the earth I call to you, I call as my heart grows faint; lead me to the rock that is higher than I. For you have been my refuge, a strong tower against the foe. I long to dwell in your tent forever and take refuge in the shelter of your wings."
When worry stalks you, hide under God's wings.
12. Psalm 62:1-2, 5, 7-8
"Truly my soul finds rest in God; my salvation comes from him. Truly he is my rock and my salvation; he is my fortress, I will never be shaken… Yes, my soul, find rest in God; my hope comes from him. My salvation and my honor depend on God; he is my mighty rock, my refuge. Trust in him at all times, you people; pour out your hearts to him, for God is our refuge."
Reassure your soul. Remember God alone is your fortress. Cling to the unshakable Rock.
13. Psalm 63:1, 3-4, 6
"You, God, are my God, earnestly I seek you; I thirst for you, my whole being longs for you, in a dry and parched land where there is no water. Because your love is better than life, my lips will glorify you. I will praise you as long as I live, and in your name will I lift up my hands … On my bed I remember you; I think of you through the watches of the night."
When this world leaves you empty, remember verse one. Thirst for God where there is no water. In moments of need, seek Him.
14. Psalm 103:1-5, 8-12
"Praise the LORD, my soul; all my inmost being, praise his holy name… and forget not all his benefits—who forgives all your sins and heals all your diseases, who redeems your life from the pit and crowns you with love and compassion, who satisfies your desires with good things so that your youth is renewed like the eagle's… The LORD is compassionate and gracious, slow to anger, abounding in love. He will not always accuse, nor will he harbor his anger forever; he does not treat us as our sins deserve or repay us according to our iniquities. For as high as the heavens are above the earth, so great is his love for those who fear him; as far as the east is from the west, so far has he removed our transgressions from us."
Our gracious, compassionate Father loves you and welcomes you at all times. Run into His arms and accept His grace. In Jesus, your sins are forgiven.
15. Psalm 121:1-2, 8
"I lift my eyes to the mountains—where does my help come from? My help comes from the LORD, the Maker of heaven and earth… The LORD will watch over your coming and going both now and forevermore."
While great leaders can inspire us and create a lot of positive change, our ultimate help comes from the Lord God Almighty. May we keep our eyes on our true source of life and peace.
Photo Credit: © Unsplash/Evan Kirby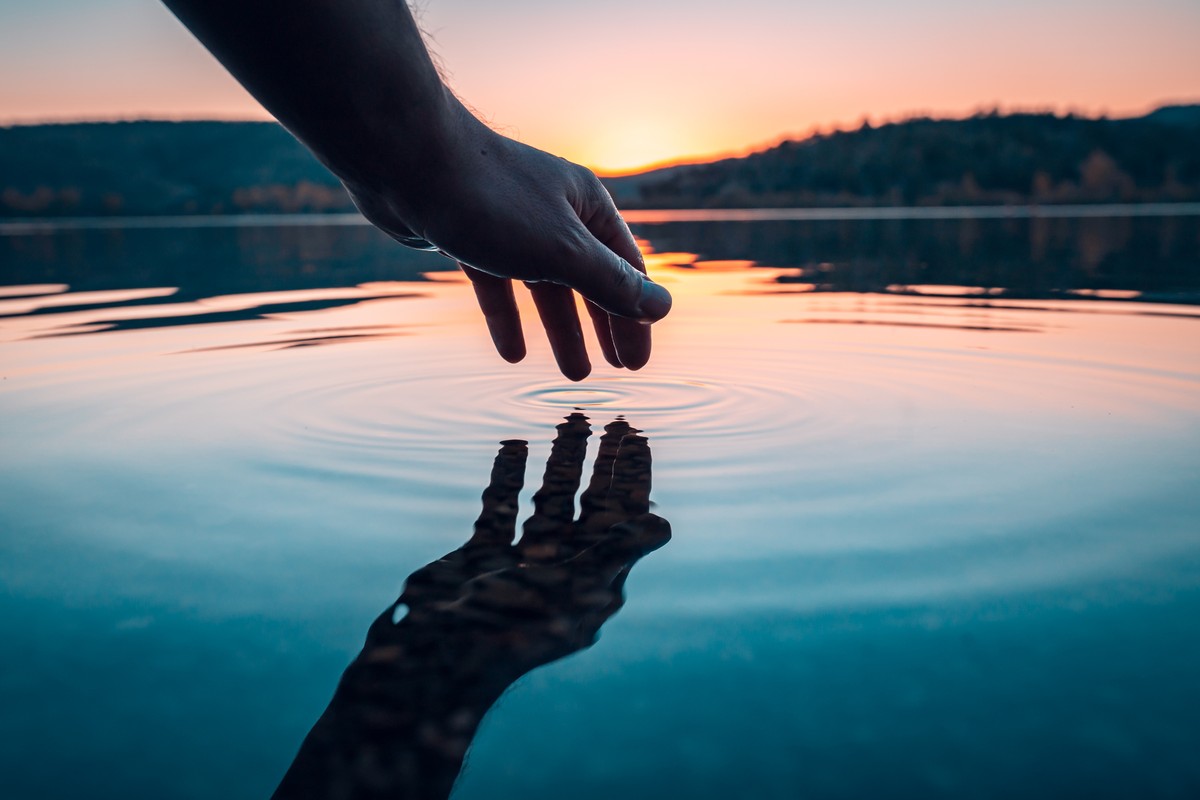 Psalms to Give You Faith and Trust
16. Psalm 131:1-2
"My heart is not proud, LORD, my eyes are not haughty; I do not concern myself with great matters or things too wonderful for me. But I have calmed and quieted myself, I am like a weaned child with its mother; like a weaned child I am content."
Let go of striving, be content knowing our Father is in control.
17. (Psalm 139:1-6, 13-14)
"You have searched me, LORD, and you know me. You know when I sit and when I rise; you perceive my thoughts from afar. You discern my going out and my lying down; you are familiar with all my ways. Before a word is on my tongue you, LORD, know it completely. You hem me in behind and before, and you lay your hand upon me. Such knowledge is too wonderful for me, too lofty for me to attain… For you created my inmost being; you knit me together in my mother's womb. I praise you because I am fearfully and wonderfully made; your works are wonderful, I know that full well."
We all long to be fully known and fully loved. Our Heavenly Father knows us better than we know ourselves and loves us more than we can comprehend.
18. (Psalm 145:1-3, 8, 14, 18)
"I will exalt you, my God the King; I will praise your name for ever and ever. Every day I will praise you... Great is the LORD and most worthy of praise; his greatness no one can fathom… The LORD is gracious and compassionate, slow to anger and rich in love… The LORD upholds all who fall and lifts up all who are bowed down… The LORD is near to all who call on him, to all who call on him in truth."
When we seek God, He will answer.
19. (Psalm 148:1-5, 12-13)
"Praise the LORD. Praise the LORD from the heavens; praise him in the heights above. Praise him, all his angels; praise him, all his heavenly hosts. Praise him, sun and moon; praise him, all you shining stars. Praise him, you highest heavens and you waters above the skies. Let them praise the name of the LORD, for at his command they were created… young men and women, old men and children. Let them praise the name of the LORD, for his name alone is exalted; his splendor is above the earth and the heavens."
God spoke and created all things! He alone is worthy of all our praise.
20. (Psalm 150:1-2, 6)
"Praise the LORD. Praise God in his sanctuary; praise him in his mighty heavens. Praise him for his acts of power; praise him for his surpassing greatness… Let everything that has breath praise the LORD."
May we praise Him as we wake, as we walk through the day, and when we close our eyes at night. He's our All-powerful King!
Photo Credit: © Getty Images/SHODOgraphy