Call the show at 1-877-337-0302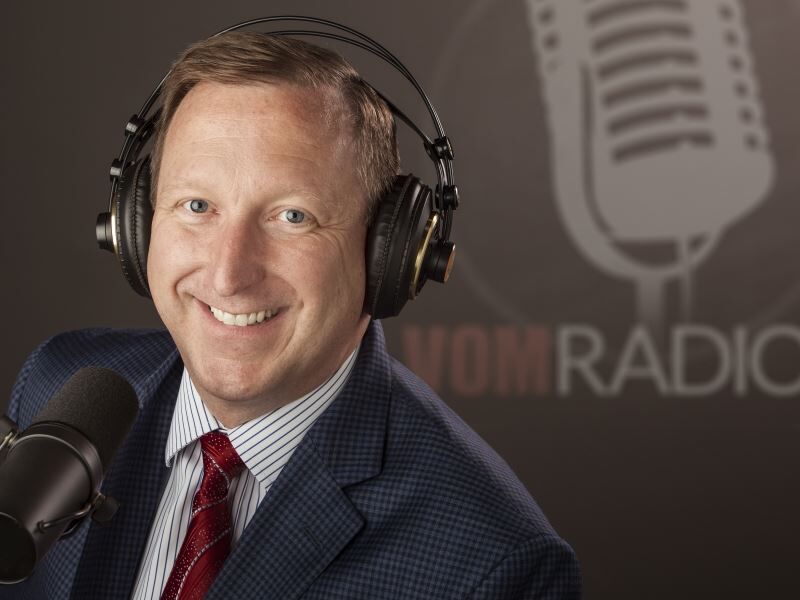 Welcome to The Voice of the Martyrs Radio! VOM Radio is a weekly national program focusing exclusively on the testimonies of our persecuted family and on building fellowship between the Body of Christ in the United States and His Body in hostile and restricted nations. VOM Radio is the only program of its kind.
Each week, host Todd Nettleton shares testimonies from brothers and sisters willing to suffer persecution rather than deny their faith in Christ.
Launched in 2014, VOM Radio now airs on more than a thousand stations across the United States, in addition to worldwide digital distribution online and on every major podcast distribution channel. In 2016, VOM Radio was honored as "Radio Program of the Year" by the National Religious Broadcasters.
VOM Radio is a production of The Voice of the Martyrs.
Show Links:
---
Todd Nettleton is Chief of Media Relations and Message Integration for The Voice of the Martyrs and hosts The Voice of the Martyrs Radio. Todd serves as a voice for persecuted Christians through writing, speaking and working with the media to tell people in the United States about the faithfulness of Christ's followers in 70+ nations where they face persecution.
Todd's newest book, When Faith Is Forbidden: 40 Days on the Frontlines with Persecuted Christians, was published by Moody Publishers in 2021. In the book, Todd invites readers to travel with him and hear 40 powerful stories from persecuted Christians.
In his more than two decades of service with VOM, Todd has traveled to more than 20 nations to interview hundreds of Christians who have endured persecution. He has been interviewed more than 3,000 times by various media outlets, including CNN, the Associated Press, the Los Angeles Times, the BBC, Moody Broadcast Network, Christian Broadcasting Network, The Voice of America, Mission Network News and Trinity Broadcasting Network.
In 2014, VOM launched a weekly radio program that Todd hosts and produces. Guests have included Christians persecuted for their faith as well as family members of Christians martyred for following Christ. The show was named Program of the Year in 2016 by the National Religious Broadcasters. It airs weekly on more than 1,050 radio stations, and the podcast version reached #1 on iTunes' "Religion and Spirituality" podcast chart. You can find a broadcast station carrying VOM Radio and listen to all episodes online at VOMRadio.net.
Todd was also part of the writing team for four VOM books, including the bestselling Extreme Devotion and 2007's FOXE: Voices of the Martyrs.
A former sportswriter, Todd is a graduate of Bartlesville Wesleyan College (now Oklahoma Wesleyan University) and has done postgraduate study at the University of Oklahoma. As the son of missionary parents, Todd spent part of his youth in Papua New Guinea and the rest in Southern California.
Todd and his wife, Charlotte, have two grown sons and two daughters-in-law. In his spare time, he enjoys reading, writing, music, travel and sports, including serving as commissioner of a fantasy football league.