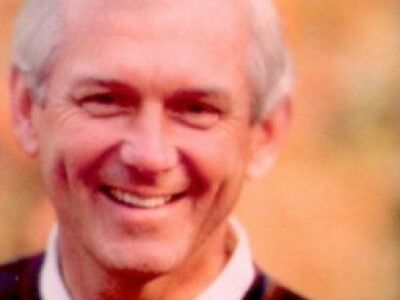 ---
In October of 1973, the leadership of the Beaverton Foursquare Church was passed on to Ron and Joyce Mehl. During the Mehl's ministry, the church experienced steady and significant growth, from 12 people on the first Sunday to a time when there were over six thousand in regular attendance. Pastor Ron continued to serve as the senior pastor of the church for the next thirty years. Through that time, the Beaverton church had a significant and positive impact in the Portland metro area, as well as around the country and the world, and was instrumental in assisting many start-up churches.

Pastor Ron always attributed the Lord's blessing of the Beaverton church to a sovereign act of God, not to any technique, system or personal charisma. It was clear, however, that the Lord gave him an incredible ability to share the Word in a simple, clear, and yet poignant way. During his ministry, the Lord used Pastor Ron to facilitate tens of thousands in making decisions to accept and develop a personal relationship with Jesus Christ.

Pastor Ron's faithfulness to the Lord, and the Lord's faithfulness to him, were exemplified in his life and ministry as he endured a twenty-three year struggle with leukemia. From the time of his diagnosis until the day the Lord called him home, he continued to maintain a demanding schedule, preaching five weekly services at the Beaverton church while accepting invitations from throughout the world to share the Lord's Word to people everywhere.

Throughout his ministry, Pastor Ron wrote thirteen books, most of which have been best selling and two of which have received the "Gold Medallion" award «more about the Gold Medallion». To this day, the words and truths in Pastor Ron's books and sermon recordings continue to speak straight to the heart of hurting people everywhere, tenderly leading them to the saving grace of God.

It was out of this love for hurting people that, in 1994, Compassion Ministries was born. Today, Compassion Ministries includes a 501(c)3 non-profit organization dedicated to assisting the needy (with a primary focus on those who labor for the Lord such as missionaries and pastors), and the "Heart of the Word" radio broadcast, a nationwide program featuring sermons delivered during Pastor Ron's tenure at the Beaverton church.

Pastor Mehl went to be with the Lord on May 30, 2003.