Thru the Bible - Questions & Answers with Dr. J. Vernon McGee
Listen on 93.9 KPDQ
Sunday
3:30AM - 4:00AM, 7:30AM - 8:00AM
Latest Broadcast
Questions & Answers 3129
10/1/2022
1) In John 1:33 John the Baptist says about Jesus "I did not know Him." What did he mean by this statement? 2) Why was Ruth not excluded from the assembly of the Lord according to Deuteronomy 23:3? 3) Does being "born again" mean believing in the Lord Jesus Christ? 4) Could you explain Revelation 22:19 and taking away words from the book of this prophecy? 5) Does Revelation 14:14-19 refer to the Rapture? 6) Can you explain the biblical view of fasting?
Featured Offer from Thru the Bible - Questions & Answers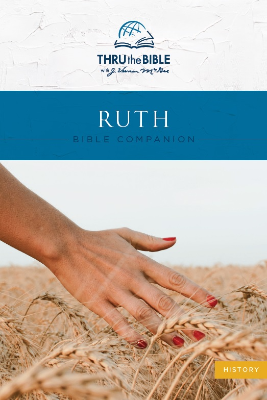 Ruth Bible Companion
The book of Ruth is one of the most passionate, pure love stories of all time. "The beauty and excellence of this story cannot escape even the most casual reader," says Dr. J. Vernon McGee. God uses Ruth's story to show us how His love breaks down racial and religious barriers. Discover the Savior in Ruth as our ultimate Kinsman-Redeemer—the One whose love made redemption possible.