Thru the Bible - Questions & Answers with Dr. J. Vernon McGee
Listen on 93.9 KPDQ
Saturday
3:30AM - 4:00AM, 7:30AM - 8:00AM
Sunday
3:30AM - 4:00AM, 7:30AM - 8:00AM
Latest Broadcast
Questions & Answers 3080
10/23/2021
1) Why does it seem that your view of psychologists is not very high? What about Christian psychologists? 2) Explain the meaning of "for his name's sake" in Psalm 23:3? 3) Dr. McGee discusses the issue of marriage as taught in 1 Corinthians 7:14-16. 4) Is there a contradiction between Genesis 46:34 and 47:3? 5) What does it mean to grow in grace? 6) How do you explain someone who says they are going to heaven but does not believe in a literal hell?
Featured Offer from Thru the Bible - Questions & Answers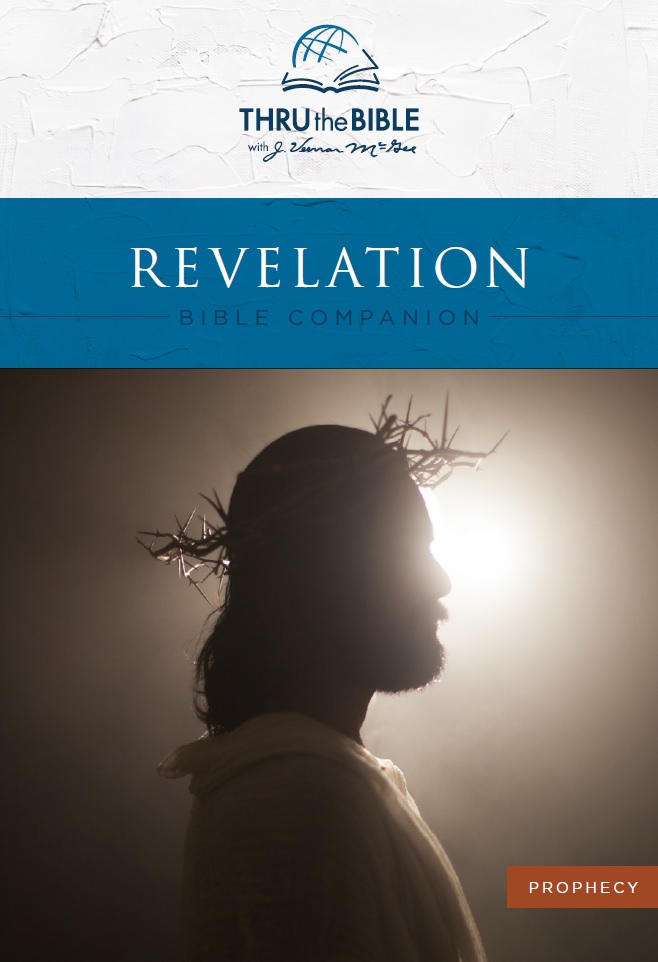 Revelation Bible Companion
A summary of Dr. J. Vernon McGee's teaching of Revelation heard on THRU the BIBLE, this companion gets to the heart of Bible passages and is intended to stir your own thinking, prayer, and study. After every lesson, several questions are listed for your personal consideration or, if you're reading with a group, for your discussion. Read it with your Bible open and your heart ready to go deeper as the Lord leads you through His Word. More titles are available at TTB.org/booklets.