The Alternative with Dr. Tony Evans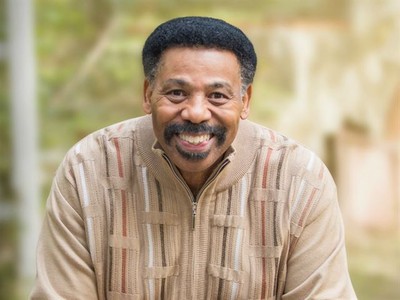 Listen on 93.9 KPDQ
Tuesday
12:00AM - 12:30AM, 10:00AM - 10:30AM
Wednesday
12:00AM - 12:30AM, 10:00AM - 10:30AM
Thursday
12:00AM - 12:30AM, 10:00AM - 10:30AM
Friday
12:00AM - 12:30AM, 10:00AM - 10:30AM
Saturday
12:00AM - 12:30AM
Latest Broadcast
Surviving a Declining Culture
5/27/2022
You've probably heard it said that Christians are supposed to be "in the world, but not of the world." Dr. Tony Evans explains why that balancing act is often so difficult and talks about ways to keep our feet firmly planted in the kingdom as our culture continues to decline.
Featured Offer from The Alternative
Be Bold: God Is With You
Ready to experience all God has for you? Discover how in Tony's brand-new series, Bold Belief, and his booklet, God Is Up to Something Great. Request yours right now.