Family Talk Weekends with Dr. James Dobson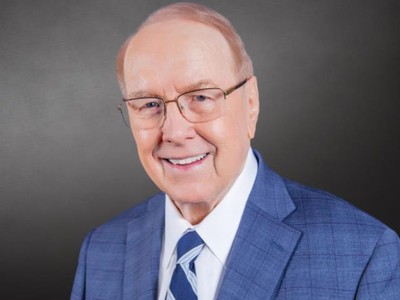 Listen on 93.9 KPDQ
Latest Broadcast
Embrace Grace: A Loving Ministry for Unplanned Pregnancies
5/21/2022
When Amy Ford, who was a Christian, unmarried 19-year-old, found out she was pregnant, she panicked and scheduled an abortion. As the medical provider was describing the procedure, Amy literally fainted. On today's edition of Family Talk, you'll discover that she ultimately chose life for her son, and in turn founded "Embrace Grace," a network of support groups in 700 churches in 47 states that empowers women to choose life. In Amy's book, Help Her Be Brave, she shares tips on how and why the Church can be the first place a young woman turns to when she faces a crisis pregnancy.
Featured Offer from Family Talk Weekends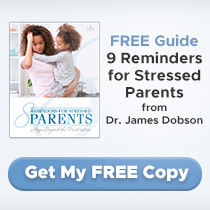 FREE Guide: 8 Reminders for Stressed Parents by Dr. James Dobson
Get hope for your parenting frustration with 8 simple reminders from Dr. James Dobson. Find a reminder from Dr. Dobson to encourage you in responding to your child's temperament, understanding your child, navigating your child's journey through adolescence, uplifting your child's sense of purpose, and cultivating your child's walk with the Lord.