Tuning into God's Voice (Deuteronomy 13:3) - Your Daily Bible Verse - October 3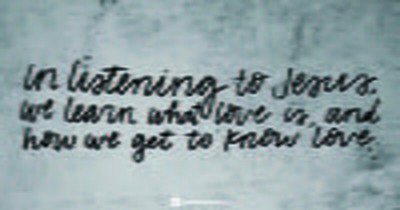 Crosswalk.com

BIBLE VERSE OF THE DAY: "Don't listen to what that prophet or dreamer says! The Eternal your God is testing you to see whether you really do love Him completely, with your whole heart and soul." - Deuteronomy 13:3 (VOICE)
Tuning into God's Voice
By Meg Bucher
I sat on the beach, digging my toes into the sand and lifting them up to watch it all fall back onto the shoreline. There's no telling how many grains of sand have been in between those toes over the years. And there's no way of knowing how old each grain is. Where its started. How it got there …stuck between my toes.
Residing and vacationing by the water, we've carried a lot of sand away from the beach over the years in shoes, wagons, buckets and mini-vans full of sandy little butts. We all carry a lot of sand away from the shore.
But one grain of sand stuck in our teeth gets our attention, doesn't it?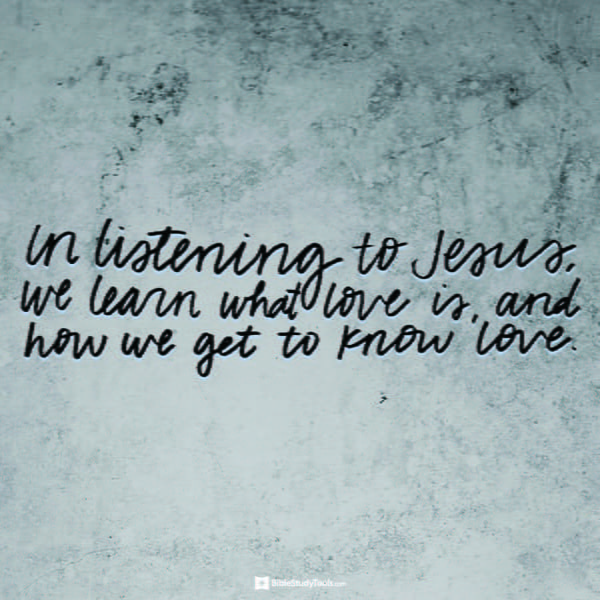 That one single grain stands out from all the other grains we've dragged around and played in… tossed about and formed into sand castles…
God's voice is like that grain of sand. Unmistakable and hard to shake once we've turn up the volume on the voice of hope and love in our lives. We may be one person in huge world, but to Him, we are that grain of sand, too. Unmistakable. The one He calls His own… His friends… the one He loves.
Today's verse begs us to listen to that single grain of sand.
In listening to Jesus we learn what love is, and how we get to know Love.
He walked out many days on this earth in sandals …with sandy toes. He's not as far removed from understanding us as we realize …even when we do realize who He is. To listen to Christ is to believe and follow. To believe Him is to accept Him as our personal Savior. All it takes is a simple prayer and a willing heart. That one prayer, like one grain of sand among millions, will singly change life forever. A prayer just like this…
Father, praise You for Jesus. Thank You that He came to earth and died for me. Forgive me, for I have sinned, but through Jesus I have the hope of forgiveness. Today, as I accept Jesus as the Savior of my life, I pray for Your blessing to follow Him until the day you call me home to heaven.
In Jesus' Name,
Amen.
We want to experience God through the Bible… we really do!
But our good intentions fall flat when reading the Bible just doesn't seem to help us experience God in a real way. What should feel alive often feels confusing and boring and irrelevant. But it doesn't have to.
In the How to Study the Bible podcast, pastor and Bible teacher Nicole Unice brings life back to reading the Bible by walking listeners through her Alive Method of Bible study, helping us personally encounter God through his Word by giving us a practical, clear road map for understanding, interpreting and applying Scripture to our lives. Just click below to start listening now!