God's Compass for the Heart and Mind - In Touch - May 31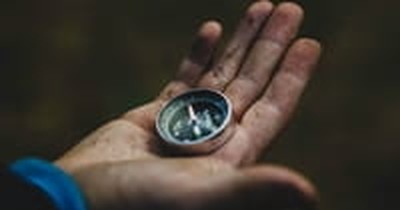 Crosswalk.com

May 31
God's Compass for the Heart and Mind
Yesterday we discussed the importance of depending on the Word of God as our compass throughout life. Following the Lord's directions will change behavior and challenge our thinking, attitudes, and desires. He leads us to think differently about ourselves, our values, and and even the difficulties facing us.
We naturally want to determine our own course in life. It seems like the only logical way to get where we want to go. But being wise in our own eyes is pride. To combat this tendency, the Lord instructs us to fear Him and turn away from evil (v. 7). This "fear" is not a horrified dread of the Father, but an attitude of respect that motivates us to obey Him for both our good and His glory.
We naturally want to keep our money for ourselves. A desire for a better lifestyle or fear of not having enough leads us to hang onto everything we get. But our compass directs us to honor God by giving Him the first part of all we have, trusting Him to provide for our needs (vv. 9-10).
We naturally hate God's discipline. His painful reproofs seem to prove that He doesn't care about us. But our heavenly Father says His discipline is the evidence that confirms His love and delight in us as His children (vv. 11-12).
Sometimes in our desire to follow the Lord, we focus on obedient actions—doing what He says—but miss His directions concerning our attitudes and thought patterns. To stay on God's path for our lives, we must make course corrections not only in our behavior but also in our hearts and minds.
For more biblical teaching and resources from Dr. Charles Stanley, please visit www.intouch.org.
And Listen to Dr. Charles Stanley at OnePlace.com!
Used with permission from In Touch Ministries, Inc. © 2019 All Rights Reserved.