One Inspiring Verse Changed My Mind About Mornings - iBelieve Truth - November 20, 2023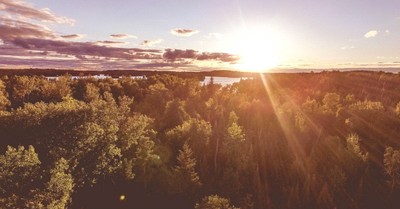 By Kristine Brown, Crosswalk.com

"Oh, that we might know the Lord! Let us press on to know him. He will respond to us as surely as the arrival of dawn or the coming of rains in early spring." (Hosea‬ 6‬:3‬ NLT‬‬)‬‬‬‬‬
I've always been a morning person. Getting up with the sunrise and enjoying a cup of coffee in a few minutes of quiet time rejuvenates my soul. There's something spectacular about the new day and the hope it represents for each of us.
For someone like me who's struggled with worry most of her adult life, morning time offers a welcome fresh start. My years as a mom, pastor's wife, and school teacher have given me plenty of fuel for worry. I would go to bed at night agonizing over the day's events. Situations beyond my control, things I wish I had handled differently, you name it. But the one thing that often helped me relax and drift into slumber was the promise that the sun would rise again, and with that sunrise came a chance for a do-over— a refreshing truth that brought comfort to this chronic worrier.
God's Word has a lot to say about mornings. We turn to these familiar but powerful verses when we need a reminder of the hope we have through Jesus and how that relates to our daily lives.
When I want to leave yesterday's worries in the past and find a fresh start, Lamentations 3:22-23 reminds me of God's new mercies.
"The faithful love of the Lord never ends! His mercies never cease. Great is his faithfulness; his mercies begin afresh each morning." (Lamentations 3:22-23)
When fear grips my heart and I pace the floors late at night wondering if my family will be okay, I can find relief in Psalm 30:5. In my darkest days, it reminds me of the joy that will come in the morning.
"Weeping may last through the night, but joy comes with the morning." (Psalms 30:5b)
Dawn quiets our tears and brings new joy. It's a hope-filled message that gives us even more reason to love mornings. Even if we've read them many times before, these verses speak peace during life's difficult times. Something our weary hearts need.
But recently, one specific passage in God's Word forever changed my mind about mornings. I knew morning time meant new mercies and restored joy, but I had no idea God's purpose for mornings included another profound promise to his children.
"Oh, that we might know the Lord! Let us press on to know him. He will respond to us as surely as the arrival of dawn or the coming of rains in early spring." (Hosea‬ 6‬:3‬‬‬)‬‬‬‬
The prophet Hosea spoke a word from God to the Israelites in the midst of their own desperate time. Hosea declared God's longing for his people to repent of their sinful ways. God's love for them echoed through the prophet's speech, "I want you to show love, not offer sacrifices. I want you to know me more than I want burnt offerings." (Hosea‬ 6‬:6‬) Yet one short, inspiring phrase in verse 3 sparked something within me— a new view of God's purpose for mornings. Hosea encouraged believers in this: We can trust the Lord to hear and respond, "as surely as the arrival of dawn."‬‬‬‬
I turned to this verse recently when my family entered a hard season, harder than anything we'd ever faced. Now more than ever, I wanted some assurance from the Lord. Did he hear my cries for help? Would he answer my desperate prayer? The longer I waited for a response, the more chaotic life felt. Then, just as I was about to give up, God sent help in the most unexpected way.
In the past, I associated mornings with a chance for a fresh start and a time for renewed joy, and those are still true today. But now, mornings inspire something infinitely more. When I thought I'd lost hope, I found a valuable promise to cling to. Mornings remind us of the certainty that God hears us. We can count on him. He may not answer according to our timeline or in the way we want, but we can trust our ever-present God. He is faithful, just like the coming sunrise.
If you've questioned whether God hears your cries for help, let this verse from Hosea encourage you to rediscover hope today. Just as the morning sun will rise tomorrow, God promises to hear us, meet us where we are, and restore us like the beginning of each new day. We can trust in his faithfulness.
Dear Heavenly Father,
Thank you for your Word and what it teaches us about the gift of mornings. As we wake up each day, may we remember your faithfulness and never-ending love. In our most desperate times, we have renewed hope in you. We thank you for your promises. In Jesus' name, we pray, Amen.
Photo Credit: ©Unsplash/Matthew Meijer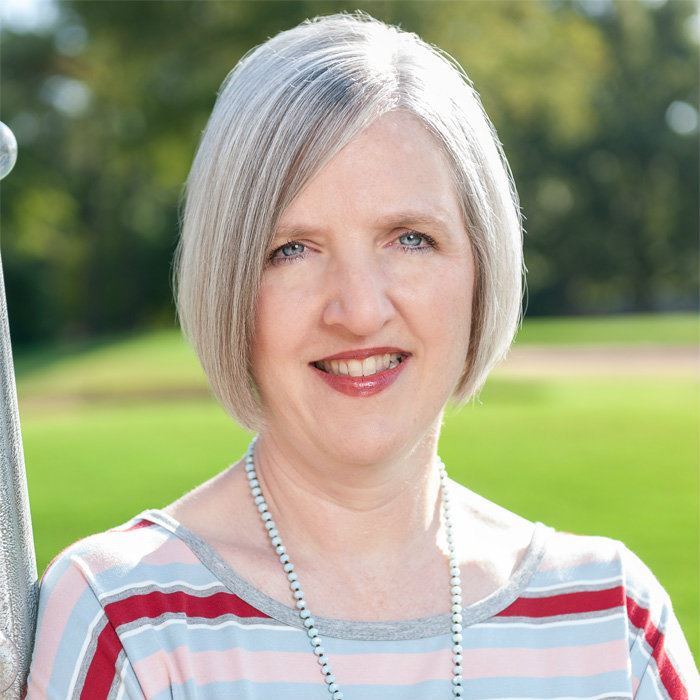 For more spiritual growth resources, check out the 5-day email study Walking with Rahab by today's devotion writer, Kristine Brown. You'll find weekly encouragement to help you "become more than yourself through God's Word" at her website, kristinebrown.net. Kristine is the author of the book, Cinched: Living with Unwavering Trust in an Unfailing God, and the companion workbook.
Looking for authentic conversations about how to deal with body image, insecurity, and comparison issues as a Christian woman? The Compared to Who? Podcast is the show for you! Twice a week, we tackle tough topics like dieting, disordered eating, weight loss, aging, body dysmorphia, and more from a practical, grace-filled, gospel-centered perspective.