Miracle Miles - Help us bring hope to the NW

Tuesday, June 2 - Monday, August 31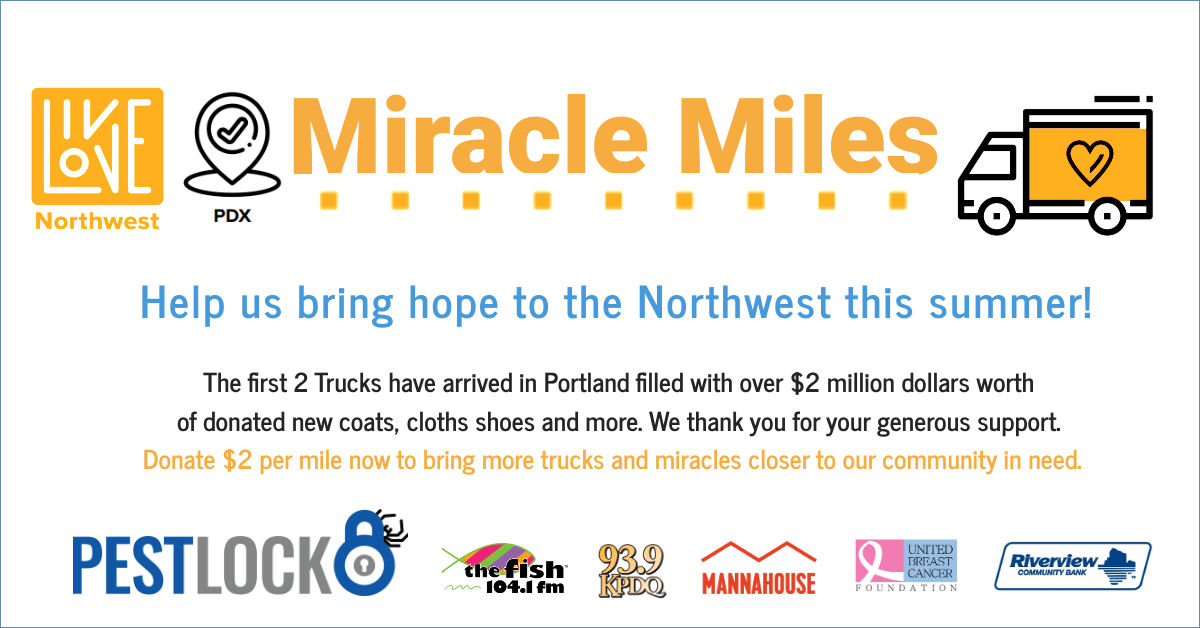 Imagine two large trucks filled with over $2 million dollars worth of clothes, shoes and coats headed to Portland
With the help of PestLock and to benefit the ministry Live Love Northwest, these much needed new items will reach Portland early June. But we need your help! The trucks need to travel 2,900 miles from the East Coast to Portland and we're asking you to sponsor the trip at $2 per mile.
Update: With the help of Pest Lock, 104.1 The Fish, 93.9 KPDQ and YOU -- Live Love Northwest was able to help around 500 people with donations on Saturday, August 8th!
These items will be distributed to our local foster families, homeless, veterans, survivors of trafficking and more in the Portland and Vancouver areas.
Sponsor one mile or as many as you can. Help us bring these miracles to our community.