Buy "The Tragedy of Gender Confusion" Now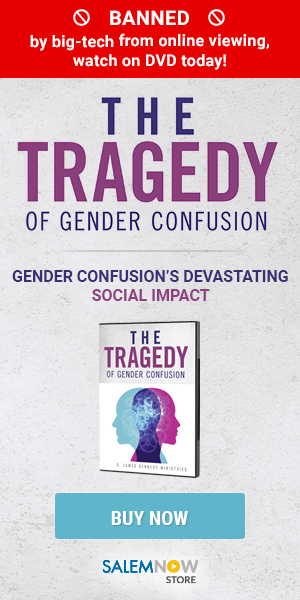 Voddie Baucham and others address "gender confusion" in today's world.
We are a culture suddenly awash in gender confusion. Hollywood stars announce that they are "trans" or "non-binary," and we are ordered to use new pronouns for them. Someone who was a "she" yesterday may be a "he"—or even a "they"—today. And if we fail to conform to the new regime and instead use yesterday's pronouns, we may be punished with ostracism, unemployment, or even prosecution. This new maze of gender identity is confusing to navigate and contrary to reason and revealed truth. On this special program, you will discover the worldview that lies behind the new gender confusion, and find out how it is especially harming children and women. This program exposes how radical ideologues are working to drive a governmental wedge between parents and children, and how the new gender orthodoxy it is being exactingly policed in our culture. And you will meet someone who "transitioned" to another gender—but then was transformed by an encounter with Jesus Christ.