Dr. Troy Dreiling, Zenaptic Chiropractic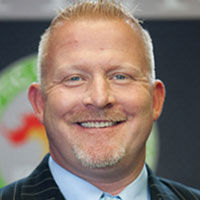 Wednesdays at 2pm
Links:
Call the Show: (877) 4-DRTROY
---
Dr. Troy's Bio
Driven by a passion to help others find a healthy path to wellness, Dr. Troy Dreiling of Zenaptic Chiropractic has been serving the communities of Vancouver and Portland for over 21 years. A husband and father of three young children, Dr. Troy places a high value on healthy lifestyle and the effectiveness of chiropractic care to complement it. Whether it is through his practice or through community events, Dr. Dreiling urges people of all ages to take charge of their health.
Dr. Dreiling was born in Portland and grew up in Vancouver, which has engrained in him a love and commitment to the community. Through his practice, Zenaptic Chiropractic, Dr. Troy has dedicated his life to serving his patients by providing superior chiropractic care and invaluable information, along with serving the community through various events and organizations.
Zenaptic Chiropractic is the result of many years worth of drive and determination that was sparked by a few eye-opening experiences. Dr. Dreiling was first introduced to the effective healing of chiropractic when he was 11 years old. After a third-wheeler accident left him unable to stand up straight, Dr. Troy's parents took him to a chiropractor and after just 4 weeks of adjustments he regained full use of his spine. In high school, Dr. Dreiling once again experienced first-hand the value of chiropractic care after a football shoulder injury. While studying physical therapy at Eastern Washington University, Dr. Dreiling was training for a body building competition when his original spine injury from the third-wheeler accident flared up. He once again sought out chiropractic treatment and it was during one of those appointments that his chiropractor sparked a conversation about becoming a chiropractor himself. Dr. Dreiling completed pre-requisites at Clark College in Vancouver before studying four years at Life Chiropractic College West in California. In 1994, Dr. Troy graduated from Life West and opened his own practice in 1995. After persevering through a challenging first few years, Dr. Dreiling's practice has grown, prospered, and has provided life-changing chiropractic care for thousands of people.
Dr. Dreiling's practice, Zenaptic Chiropractic, has received Best of Clark County Readers' Choice Awards five separate times. His mission is to offer customized chiropractic care at an affordable price. He strives to provide the care that best suits each individual patient in body, schedule, and budget. A member of the Washington State Chiropractic Association, Dr. Troy is actively involved in community events and organizations such as Kids Day America, YMCA, and charities that support youth and battered women. He has also provided chiropractic care to athletes from USA Judo, USA Weightlifting, USA Volleyball, USA Soccer, and the Colorado Rapids Soccer team. Also a member of the International Chiropractors Association, Dr. Dreiling has established three chiropractic clinics in Romania providing safe chiropractic care and promoting health in those communities.
Dr. Troy is a strong advocate for a healthy lifestyle and understands the correlation health carries with effective care, physical activity, and nutrition. He begins each day with stretching and meditation, and makes it a point to keep moving and drink plenty of water throughout the day. Dr. Troy encourages his patients first and foremost to keep their bodies in action and well hydrated in order to maintain an optimal state of being. He also promotes health by encouraging his patients to educate themselves on making healthy choices for their own bodies and those of their family's. Dr. Troy further understands and encourages the health benefits that result when there is a relationship between chiropractic care and a healthy lifestyle. Chiropractic adjustments help to correct spinal misalignments therefore restoring the body to its natural state. Maintaining the body in this ideal state can help alleviate a wide variety of physical maladies. During his 21 years of practice, Dr. Dreiling has helped countless people experience relief from ailments such as sinus issues, asthma, high blood pressure, digestive issues, fatigue, carpal tunnel syndrome, and chronic pain among many others. He has adjusted infants whose parents noticed improvement from colic along with children with bed-wetting problems that were resolved after chiropractic care.
Dr. Dreiling also understands the roles family, hard work, and self-improvement play in a healthy lifestyle. He makes it a point to spend as much time with his wife and children as possible whether it be playing in their yard, taking the children to school, or spending a family day at the beach. He is dedicated to his practice and to bettering the lives of his patients. Dr. Troy is driven by a desire to help sick people be well and experience a new level of happiness and likewise to help people lead healthy lives. In addition, Dr. Dreiling is continually reading books and better educating himself to keep his mind focused and motivated. He pushes himself to remain productive within his practice and to contribute to the surrounding community. Dr. Dreiling finds joy in seeing positive results in people's lives and encouraging healthy lives through chiropractic care.
For more on Dr. Troy, please visit:
VancouverDiscCenter.com
ZenapticChiropractic.com
DrTroyDreiling.com