Kirk Cameron Refused to Break His Wedding Vows and Kiss an Actress on Screen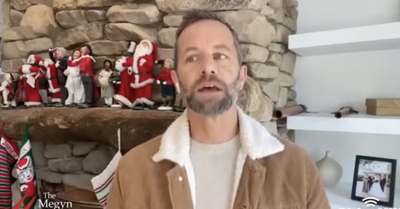 By from GodTube.com, Crosswalk.com
The entertainment industry continually produces films that espouse views diametrically opposed to the Christian belief system. Hollywood is not known for being a friendly place to Christians and people of faith. In fact, some would argue that it's very hostile to Christians and those who hold traditional views on things like marriage.
In an appearance on The Megyn Kelly Show, Kirk Cameron talked about making his faith-based film "Fireproof." The former Growing Pains star went through the film's plot and how the movie is centered around the relationship between a husband and wife.
However, he also added how he ran into a bit of trouble when it came to filming one particular scene in the film, which involved him kissing an actress.
"I said, 'you know what? This is something that I stood at an altar and said that I would only do with my wife," Kirk said. "And call it make-believe or not, I know how this would make me feel if I saw my wife doing this."
So, Kirk mentioned that they devised a clever workaround that did not result in him kissing someone other than his wife.
"And so we re-did things, flew my wife out," Kirk said. "She put on a wig that matched the actress's hair in the movie, and she wore that dress. We shot the scene in a silhouette so you couldn't tell, but when I'm kissing my wife in the movie, I'm actually kissing my wife, Chelsea."
Kirk stated that some people got upset about arranging for his wife to come out and act as his wife in the film during that pivotal kissing scene. Some people, Kirk said, "thought that was such an inconvenience to the production and an offense to them personally."
Nevertheless, despite what some may have thought, Kirk held firm to the vows made when he and his wife said, "I do."
"I don't want to do anything that is going to potentially injure my marriage," Kirk said.
Genesis 2:24 "For this cause will a man go away from his father and his mother and be joined to his wife; and they will be one flesh."
This content originally appeared on Godtube.com; used with permission.
Photo credit: ©SWN/MegynKellyShow