7 Ways to Bring the Gospel into Mainstream Christmas Traditions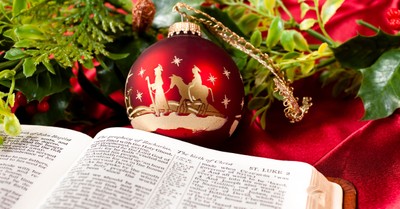 By Clarence L. Haynes Jr., Crosswalk.com
Brought to you by
Christmas is a time when families get together and celebrate traditions. While the holidays can be festive and exhausting, it can be easy to forget the reason for the season. As believers, we are remembering and celebrating the birth of Jesus. For Bible scholars and historians, we know Jesus was most likely not born on December 25, but that is not the focus of this article. Regardless of how you celebrate, it is important that we bring the gospel into these mainstream Christmas traditions. If we don't, then the true message of Christmas just gets lost and even commercialized. I want to look at seven Christmas traditions and show you how you can connect them to the message of the gospel.
7 Ways to bring the gospel into mainstream Christmas traditions:
1. The Christmas colors.
Colors are a mainstream Christmas tradition, with many people choosing to wear either red, gold, or green during this season. You also see these colors in many Christmas decorations. While people usually look adorable wearing these colors, most do so without understanding what they represent. Red represents the blood of Jesus. Gold represents one of the gifts the wise men brought to him. Green represents eternal life. Knowing this, a simple way to bring the gospel into this mainstream tradition is to explain what the colors mean to your family or to anyone. Here is a great way to open the door to share the gospel with someone. You can simply ask them do you know what the Christmas colors of red, gold, and green represent?
2. Christmas cards.
It is common for people to send out Christmas cards at this time of year. If you haven't booked your family pajama Christmas shoot it might not be too late. There is another way to use Christmas cards that can make it all about the gospel. A theme central to the gospel is Jesus leaving heaven to redeem the one that was lost. This could be a fantastic way to bring the gospel into the mainstream Christmas tradition. You can send cards to those who might be lost or forgotten. Jesus gives us an example of who those are.
"I needed clothes and you clothed me, I was sick and you looked after me, I was in prison and you came to visit me." – Matthew 25:36
Who do you know that might be sick, isolated, or even in prison? Why not use the simple act of sending a Christmas card to these people to remind them they are not forgotten? This could create an open door to share the gospel.
3. Hanging the Christmas wreath.
For many years we have hung a Christmas wreath on our door, and I have never once stopped to think about what it symbolizes. Until now, it was just part of the tradition. When you look at the wreath, it is very easy to point it to the gospel. Most wreaths I have seen are in the shape of a circle, and here are some things a circle can represent. The circle can be representative of the eternal nature of God, that he is without beginning and has no end. It can also represent the unending love of God. Another thing it can symbolize is the hope of eternal life through Christ because a circle has no endpoint, and those in Christ will live forever. These are all ways of bringing the gospel into this Christmas tradition. A wreath also signifies honor and victory, and so when we hang the wreath, we can remember to honor Christ and celebrate the victory his life has won for us.
4. Holly and ivy.
Isn't holly and ivy just holly and ivy? Not so fast because there is meaning that can be found in this too. On most of the Christmas holly, you will find prickly leaves and red berries. While we use this to celebrate Jesus' birth, they are a reminder of his death. The prickly leaves can be reminiscent of the crown of thorns that was placed on Jesus' head when he was crucified, and the red berries can be a reminder of the drops of blood that he spilled because of these thorns.
5. Mince pies.
When mince pies were first created, they were originally filled with meat. Today they are filled with dried fruits and spices. I know what you are thinking. How do you connect the gospel into this mainstream Christmas tradition of making a pie? When the pies were first made, they were intentionally made into an oval shape, so they would represent the manger Jesus slept in. The tops of the pies would represent the swaddling clothes. I am sure you have never looked at a minced pie in that fashion, but now hopefully you will never see them the same again.
6. Giving gifts.
For many, the exciting part of Christmas is when we exchange gifts. For me, the most exciting part of Christmas is to see the joy my daughter experiences when she opens her gifts. If we are going to tell the gospel story, then there is no better way of doing that than by giving a gift. In the account of Jesus' birth, we know the wise men brought him gifts of gold, frankincense, and myrrh, but that wasn't the greatest gift given in the story. As we know, Jesus was the greatest gift in the story.
"She will give birth to a son, and you are to give him the name Jesus, because he will save his people from their sins." – Matthew 1:21
When we are giving and receiving gifts on Christmas, let's remember God started this. He loved us so much that he gave us his Son (John 3:16), and because of that gift, we have received the gift of salvation and the hope of eternal life.
7. Singing carols.
Christmas is not Christmas without music. My son loves Christmas music so much that he starts listening to it in November and doesn't stop until February. The birth of Jesus has always been accompanied by singing. You could say the first carol ever recorded occurred in the gospel of Luke.
"Suddenly a great company of the heavenly host appeared with the angel, praising God and saying, 'Glory to God in the highest heaven, and on earth peace to those on whom his favor rests.'" – Luke 2"13-14
The angels were proclaiming loud and strong the birth of our Savior. When you gather and sing carols, whether in church or your home, you should remember you are not singing alone. You are joining a chorus in heaven that is constantly offering songs of worship and praise around the throne.
The last part of the gospel message is Jesus is coming again, and one day we will all gather around his throne and worship him. As John said in Revelation, this will be like a roar of a great multitude, of rushing waters or pearls of lightning. What are the people doing? They are singing to the Lord. The angels sang in Luke, celebrating the birth of our Savior, and we will sing in Revelation celebrating the triumph of our Savior. When you sing carols this Christmas, don't sing them from a place of tradition; sing them from a place of triumph. Our savior was born, died, was resurrected, and now he lives forevermore. We can sing about this during this season, and we can sing about this in every season.
When you think about Christmas and all the traditions, so many of them point to the gospel. Let's take time this year to put Christmas in the right perspective. Yes, let's have fun and enjoy all the traditions but as we celebrate those traditions, let's remember the reason for the season and bring Christ into every part of Christmas.
Photo credit: ©Getty Images-/stop123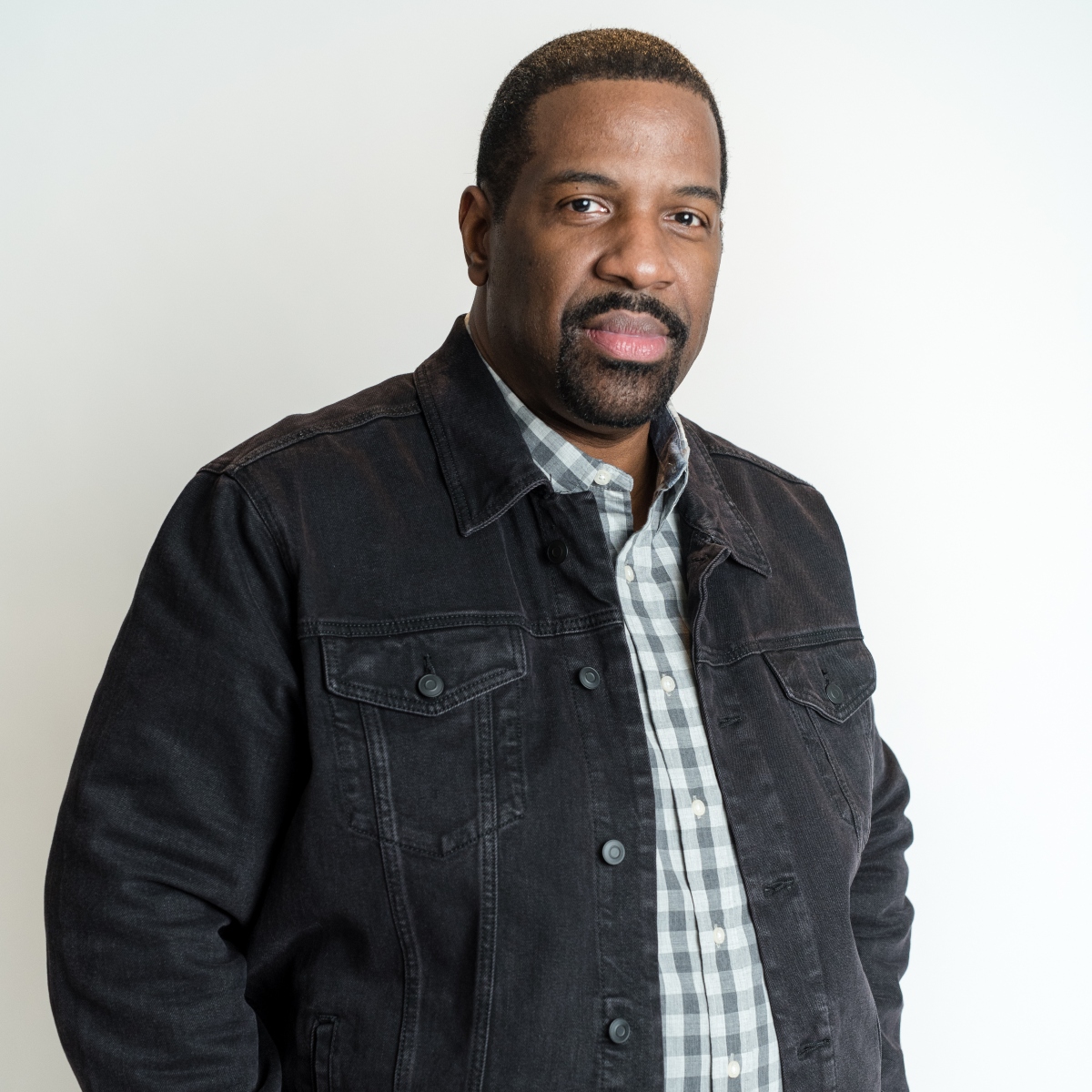 Clarence L. Haynes Jr. is a speaker, Bible teacher, and co-founder of The Bible Study Club. He is the author of The Pursuit of Purpose which will help you understand how God leads you into his will. His most recent book is The Pursuit of Victory: How To Conquer Your Greatest Challenges and Win In Your Christian Life. This book will teach you how to put the pieces together so you can live a victorious Christian life and finally become the man or woman of God that you truly desire to be. Clarence is also committed to helping 10,000 people learn how to study the Bible and has just released his first Bible study course called Bible Study Basics. To learn more about his ministry please visit clarencehaynes.com.
This article originally appeared on Christianity.com. For more faith-building resources, visit
Christianity.com.