10 Gifts Under $10 for Everyone on Your List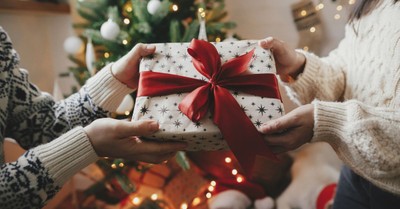 By Alicia Searl, Crosswalk.com
The Christmas rush is on, and everyone is pursuing that perfect gift! Cyber deals and store hours are extended to meet the needs of happy shoppers. But maybe all this rush to get and give makes you a little more stressed out than feeling that good 'ole holiday cheer.
If your budget is tight or you're unsure what to buy that picky teenager or classroom teacher, let's find some options that may fit the bill, all while putting a smile on everyone's face. Below you will find gifts for everyone on your list – all for under $10 each!
The best part is you can find all of these on Amazon, so if you cannot get into the stores or don't feel up to braving the crowds, look into some of the items below and get them shipped right to your door. Or if you already find yourself at the store, staring at a bunch of different options, and not sure what to get, check back on this handy little list. Either way, realize you will be able to find the perfect gift for the right person for just the right price – now that's priceless!
Just keep in mind that it isn't so much about the gift, as it is the purpose of giving. God loves a cheerful giver (2 Corinthians 9:6-8). So, as you shop, try to do so with glee in your heart and a willingness to meet the need of the person you are buying for.
Also, if you can support your local and small businesses, do so. You will most likely find that the crowds are smaller, and purchasing from these family-owned retailers bring more joy to them than you may ever know. Many of these businesses are run with a mission or used as a ministry, so getting to know your community and how you can support their efforts is fun.
And now, without further ado, here are your Christmas gift ideas for just about every person on your list. Happy Shopping!
Gifts for Your Wife
Shopping for your wife can be somewhat stressful, especially when she doesn't necessarily tell you what she wants and you are unsure of what she actually needs. Well, this list is sure to have you covered. Here are a few items you can get her and (for the most part) can't go wrong.
1. Candles
2. Slippers
3. Sunglasses
4. Leggings
5. Travel Jewelry Box
6. Scarf or Mittens
7. Bath Salts, Soaps, or Lotion
8. Devotional
9. Cosmetic Bag
10. Foot Roller
Gifts for Your Hubby
Getting a gift for the man in your life can prove to be quite challenging. You may have an idea when he gives you hints but are unsure what size or color. So, here are a few easy go-to gifts that are sure to make your guy giddy.
1. Meat Thermometer
2. Work Pens
3. Baseball Caps or Beanies
4. Beard or Shave kit
5. Credit Card Holder or Wallet
6. Slippers
7. Multi-tools
8. Dad Joke Book
9. Athletic shorts
10. Wireless Charger
Gifts for Infants (age 0-2)
Still trying to decide what to buy an infant for Christmas? No problem; here are a few ideas that will make not just a happy baby but a happy mom and dad too!
1. Teething Toys
2. Bath Soaps and Lotions
3. Sleepers
4. Books
5. Night Lights
6. Plush Toys
7. Pacifiers
8. Blankets and Swaddlers
9. Booties or Socks
10. Bibs and Burp Cloths
Gifts for Toddlers (age 2-4)
Little ones can be so fun to shop for! They are right at that age where they are discovering the world, and there are plenty of toys and gifts to help them do just that! Check out the gifts below to get started.
1. Blocks or Large Size Legos
2. Touch and Feel Books
3. Musical Toys
4. Educational Toys
5. Bubbles
6. Pop Its
7. Play Dough
8. Puzzles
9. Potato Head or Big Feeling Pineapple
10. Non-Toxic Paints or Watercolors
Gifts for Youngsters (age 5-10)
Shopping for kids is always fun. There is this magical side to getting a gift for a child. They are still young enough to experience the fun and sweet side of giving and love receiving. So go on and enjoy watching them light up with a gift that is extra special. Unless you give them plain white socks, you can't go wrong with gifts at this age.
1. Kinetic Sand or Sensory Play Foam
2. Rock Painting Set
3. Hair Chalks
4. Board Games
5. Journals
6. Mad Lips and Word Puzzle Books
7. Glow in the Dark Moon and Star Stickers
8. Disco Ball Strobe Light
9. Karaoke Microphone
10. Binoculars
Gifts for Tweens and Teens (ages 12-17)
Sure, they are undergoing massive changes, which can, in turn, cause just about anyone to question what to get a teenager for Christmas. But if you are looking for the perfect gift for that sweet teen, try some of the ideas below. Also, keep in mind that many times, all you have to do is ask them what they like, and they will drop some hints! (By the way, I got the approval from my two teen daughters on this list, so these ideas didn't come from just my momma brain alone – hope that eases your concerns!)
1. Photo Clip Strings
2. Wireless or Portable Phone Charger
3. String LED lights
4. Travel Bags or Totes
5. Dream Catchers
6. Devotional (tailor-made for teen boys or girls)
7. Pillow Slippers
8. Bedside or Bathroom Storage Caddy
9. Moon Light Lamp
10. Screen Cleaning Pad
Gifts for Young Adults
What do you get for the young adult who seems to have everything or the newlyweds just starting out in life? Well, here are a few ideas that may pique their interest.
1. Pen Set
2.Decorative Home Accessories
3. Keychain Phone Charger
4. Pillowcase Eye Mask
5. Car Safety Tool Kit
6. Tumblers or Coffee Cups
7. Flashlight
8. Coasters
9. Pray Box or Blessing Cards
10. Multi Charging Station or Cables
Gifts for Your Friends/Teachers
'Tis the season to also shop for those special friends and teachers, or basically anyone else you can think of, from church pastors to neighbors. These sweet little gifts are things you may want to go ahead and grab a few extra of - for those "just in case" gifts. Like the unexpected friend or neighbor that stops by to drop off a gift. You'll have one ready for them, too.
1. Tumblers
2. Mini Plants
3. Bookmarks
4. Ornaments
5. Visa or Coffee Shop Gift Cards
6. Chocolate, Coffee, Tea, or Cocoa
7. Blessings or Prayer Cards
8. Bath Soaps and Lotions
9. Fun and Creative Pens or Pen Organizer
10. Potpourri Bags or Sachets
Gifts for the Grandparents
The beloved grandparents! Shopping for them can come easily and is often so much fun. Let's be honest; most of the time, they just want something personal and given from the heart. So, here are a few gift ideas for you to make them feel special and loved.
1. Picture Frames
2. Blankets
3. Mugs
4. Garden Accessories
5. Decorative Pillows
6. Slippers
7. Bird Feeder
8. Memory Book (to hear their story)
9. Sentimental Shirts or Gifts
10. Crafts made by their grandchildren!
Well, there you have it, ten gifts for $10 or under for everyone on your list! May you find that giving this season prompts you to do so with an open heart filled with joy and maybe even a way to give back to the community in the process.
Have a very Merry Christmas, friend!
Photo credit: ©GettyImages/Bogdan Kurylo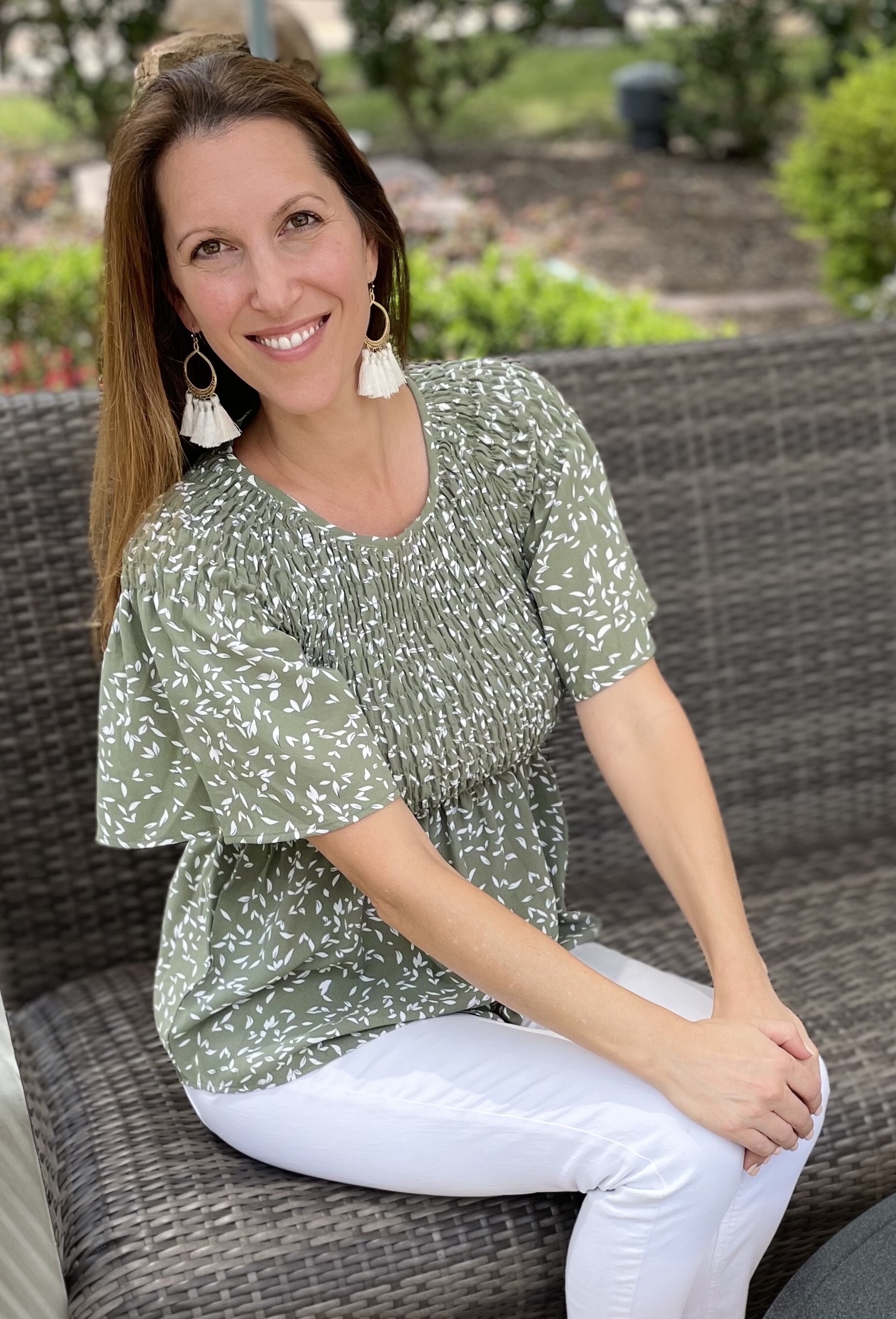 Alicia Searl is a devotional author, blogger, and speaker that is passionate about pouring out her heart and pointing ladies of all ages back to Jesus. She has an education background and master's in literacy. Her favorite people call her Mom, which is why much of her time is spent cheering them on at a softball game or dance class. She is married to her heartthrob (a tall, spiky-haired blond) who can whip up a mean latte. She sips that goodness while writing her heart on a page while her puppy licks her feet. Visit her website at aliciasearl.com and connect with her on Instagram and Facebook.
LISTEN to Christ-Centered Christmas Podcasts on LifeAudio
The views and opinions expressed in this podcast are those of the speakers and do not necessarily reflect the views or positions of Salem Web Network and Salem Media Group.
WATCH: Prophecies That Foretold Jesus' Birth
See the numerous biblical prophecies of the birth of Jesus Christ and what we can learn from the Old Testament about His divinity in this collection of scripture quotes.