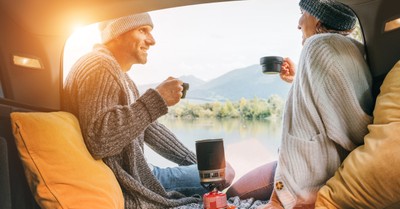 By Alicia Searl, Crosswalk.com
Yippee! The fall is here (well, almost), which means cuddling up and getting cozy with the ones you love! This is also your reminder to pack in some fun dates with your precious spouse and spark those flames of romance. Did you know it's actually proven that dates with your significant other improve the life of your marriage? So, what are you waiting for? Let's get started.
Here's the final countdown, in no particular order, but trust me, you (and your date) will want to try some of these, especially #1!
40. Cheer for Your Favorite Team! Calling all sports fans. 'Tis the season for football. Done your sports jerseys, and get ready to make some noise! Let the games begin!
39. Take a Cooking Class. Who doesn't love fall recipes? Try your hand at learning a new dish to enjoy (and share) this season.
38. Go Glamping. Or camping if you prefer, but get out in nature and take in the crisp autumn air.
37. Paint Pumpkins. Then hold a contest and let your kids pick their favorite one. This is always fun!
36. Dig into a Delicious Dessert. Pumpkin Spice Tres Leche – yes, please!
35. Take Your Tastebuds to an Apple Cider Tasting. Yum-o! Check out your local farms and see if they provide apple or apple cider tasting.
34. Hike a New Trail. Get out there and discover a new path to chart to see the leaf foliage.
33. Pack a Picnic. The cooler weather just begs for us to eat outside. So, take your picnic basket and do just that, with your love by your side.
32. Sip on some Pumpkin Spice Lattes. Sit in your favorite coffee shop and sip on some flavorful seasonal lattes.
31. Visit a Harvest Festival. Many churches have local fall or harvest festivals with pumpkin picking, corn mazes, hayrides, and loads of fun. Go sans kids and see if you take in the experience a little differently.
30. Go to a Farmer's Market. Nothing beats fresh fruits and vegetables. You will also find locally created crafts made with love. How sweet is that?
29. Lit up the Firepit. On those chilly evenings, get cozy next to a firepit. Grab a glass of wine and maybe a snack. Let the sparks fly!
28. Cozy on the Couch and Watch a Favorite Movie. Simple. Easy. But when you add a blanket and cuddle up close, it becomes more intentional about spending time together.
27. Stroll the Streets of a Nearby Town. Sometimes it is fun to get a little outside of your element. Check out that charming nearby town with the little shops and enjoy the day together. See where it takes you.
26. Paint a Pretty Fall Picture. Sign up for a painting class and let your artistic side shine through.
25. Take the Weekend Off. If time, finances, and babysitting services allow, whisk yourselves away for a little getaway. Mountain ranges will truly take your breath away with their hues of red, orange, and yellow.
24. Rummage Around in a Bookstore. Find some books to get lost in and then cozy up next to each other and read.
23. Can You Escape the Escape Room? Get to know your spouse's skills with this fun activity. It forces you to strategize and use clues to get out of the room. Can you work together to "escape?"
22. Take a Drive. Go anywhere. You don't have to go far; just being in close quarters can open up dialogue and build intimacy.
21. Hit Up the Arcade. Game on! Have fun together as you play games, and let the kid in you come out.
20. Meet Halfway. If you both work at different locations, meet halfway for lunch. (We are also halfway through our list, getting any good ideas?)
19. Take to the Road on Two Wheels. Whether you love the thrill of a motorcycle or just the standard Schwinn 2-speed, get out there together and breathe in the fresh fall air.
18. Volunteer Together. During the upcoming holidays, there is usually a great need for help in and around most communities. Check out your area and see where you can serve together.
17. Stay Home. Plan a staycation. Unload the kids at grandma and grandpa's house and then - go home. Order take out, watch movies 'til late, sleep in – utter bliss.
16. Go on a Double Date. Invite your favorite friends and go out for a night on the town. Try that new local favorite restaurant or see the new movie everyone is raving about.
15. Listen to Live Music. Maybe even try your hand at karaoke?
14. Plant a Garden. Go to a local nursery, ask what is best to plant for this time of year in your area, and dig in together.
13. Light the Fire and Make Smores. It's all about making the perfect marshmallow, right? Laugh and enjoy the memories you are creating with a simple but yummy treat.
12. Play Card Games. Let your competitive side come out as you try your hand at a card game. Just remember to have fun and keep it light-hearted.
11. Go Shopping for Holiday Décor Together. Hit up the craft shops and get ideas for fun and festive fall décor. Then add it to your home together.
10. Make Fall Cookies. Baking is fun, but it tends to be even more fun when you do it with someone you love.
9. Make a Fall-Themed Breakfast. Did someone say, "pumpkin pancakes?" Or, apple pancakes are good, too. Toss in some maple sausage or bacon and add a dash of homemade cooked apples with cinnamon and sugar. Yummy! Cook up your favorites this time of year and enjoy!
8. Catch a Sunrise or Sunset Together. It doesn't matter if you are a morning person or a night owl; take a moment to soak in some of God's beautiful creation together. If it's the donning of a new day or the amber waves of the glistening sun as it fades out of view, enjoy it.
7. Get Crafty and Make a Fall Decoration. There are so many fun craft ideas for this time of year. Decide on something you want to create together and get crafty.
6. Host an Adult Fall Get Together. If hospitality is your thing, invite some other couples over and enjoy the tastes of the season. Make it a potluck, and then everyone can bring their favorite "fall dish."
5. Go Antiquing. The main strips of older towns make for a perfect spot to shop. Also provides great places for cute selfies. Be sure to snap some pictures of your fun together.
4. Dress Up and Go to a Fancy Dinner. When was the last time you got all "dolled up?" Well, maybe now is your chance. Plan to go out to dinner at a nice location and be sure to take in the views (that is, taking note of each other and how nice you both look- wink, wink).
3. Lay Out a Blanket and Watch the Stars. Can you get more romantic than lying side by side looking and marveling at the nighttime sky?
2. Spa Day In. Pamper in the name of the game here. From back massages to foot rubs to soaking in a warm bubble bath with bath salts and exfoliating soaps, you're bound to feel special and loved.
1. Create a Fall Scavenger Hunt. I saved this one for last! Why? Because this one encompasses everything you have read on this list. Create a "Date Jar!" Get a mason jar (or basket), write some of the ideas listed here or ideas that meet the needs of you and your spouse on pieces of paper (or popsicle sticks), then place them in the jar. Hide somewhere and create a fun scavenger hunt for your sweet guy or gal to find! When they finally find it – celebrate! Then have them draw out a "date idea" and keep it going all season!
Related:
40 Family Activities for Your Autumn Bucket List
Photo credit: ©GettyImages/Solovyova
Image credit: https://unsplash.com/photos/FjAD28N8-IQ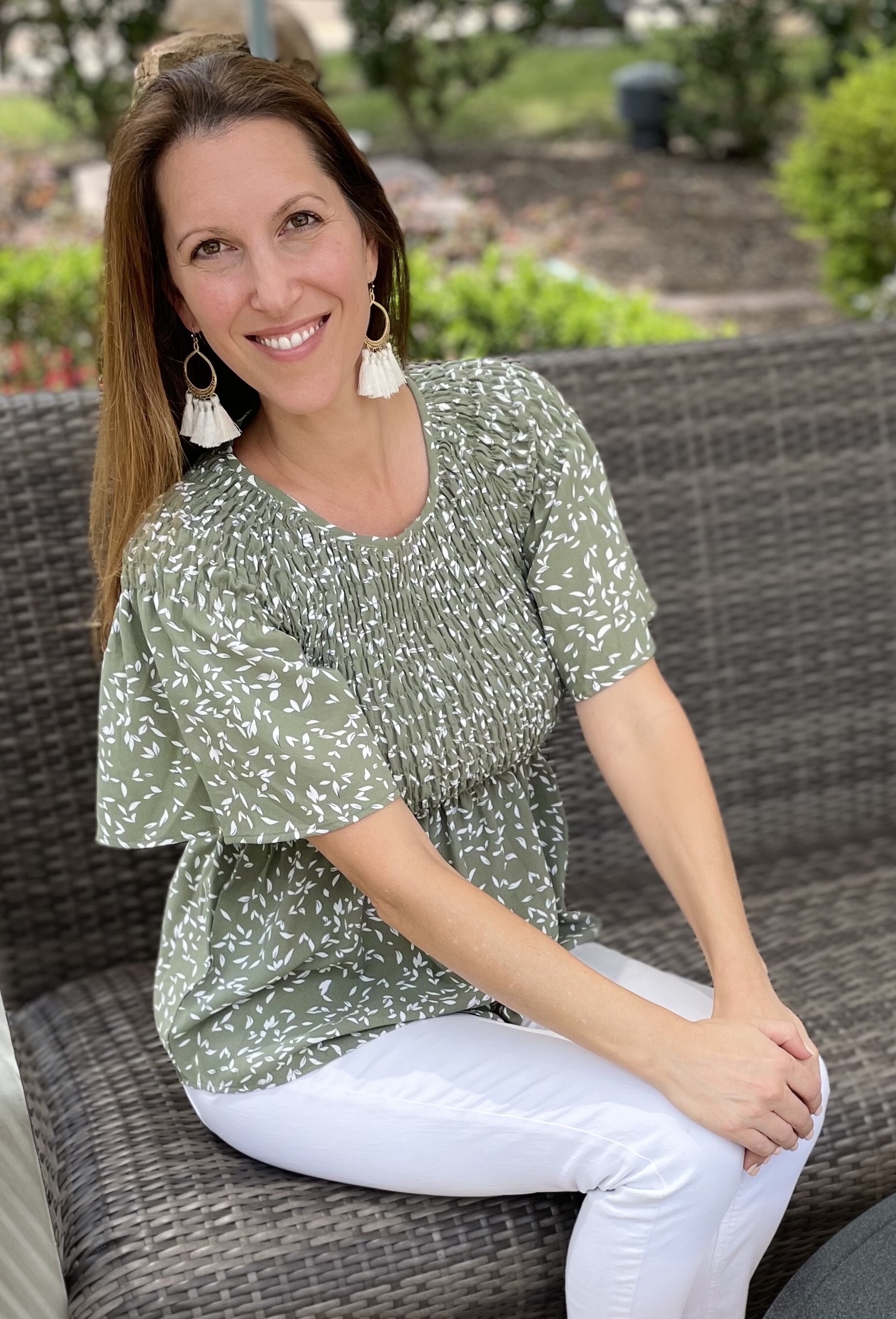 Alicia Searl is a devotional author, blogger, and speaker that is passionate about pouring out her heart and pointing ladies of all ages back to Jesus. She has an education background and master's in literacy. Her favorite people call her Mom, which is why much of her time is spent cheering them on at a softball game or dance class. She is married to her heartthrob (a tall, spiky-haired blond) who can whip up a mean latte. She sips that goodness while writing her heart on a page while her puppy licks her feet. Visit her website at aliciasearl.com and connect with her on Instagram and Facebook.