5 Ways to Be Still and Hear God's Voice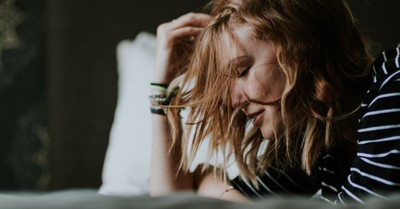 By Alicia Searl, Crosswalk.com
Have you ever wondered how to discern the voice of God? Maybe questioning if it was your own thoughts or God that was speaking to you? I know I have. I often wish God would talk to us like He did in the Old Testament with a commanding voice, burning bush, vivid dream, or just break through the clouds. It appears that distinguishing the voice of God from our own thoughts, or worse yet, the infiltration of the enemy, has always seemed to be a bit of a mystery. But, if I can assure you of anything today, it is this - God is a loving Father who wants to speak to all of us. Many times, it is just in a little less climactic way.
Come to think of it, if God spoke to us through a burning bush, loud voice, or a talking animal, as He did with Balaam's donkey in the Bible, could you imagine how we would react? There is no doubt that God's line of communication is indeed limitless. But the point is that God knows how to reach our hearts and reveals Himself (even in biblical times) in such a unique way. Isn't it heart-warming to know that God cares for us and loves us so deeply that He provides personal ways for us to commune with Him, offering more than a one-way conversation?
Even still, hearing from God takes practice in patience and learning the art of being still. We must also be mindful of the "voice" we are entertaining. There are generally three options: your own voice, the enemy's, or God's. While our inner voice usually tunes into our wants and desires, claiming to offer sound advice may not align with God and His Word due to our sinful nature. The enemy's voice is loud, condescending, and condemning, usually pointing fingers, bringing on blame and bitterness. Then there is God's voice. His voice is convicting and will call out your sin, but will always lead you back to the truth, offering you freedom wrapped in forgiveness. His words are spoken with love and compassion, coated in wisdom, offering hope and healing.
So, with that, how do we hear God's voice above all else? Oh, friend, read on, and let's discover ways to be still, quiet our minds, and open our hearts to receiving the most beautiful conversation that will grant us peace, offer us clarity, and define our purpose in this life.
Photo credit: © Unsplash/Finn Hackshaw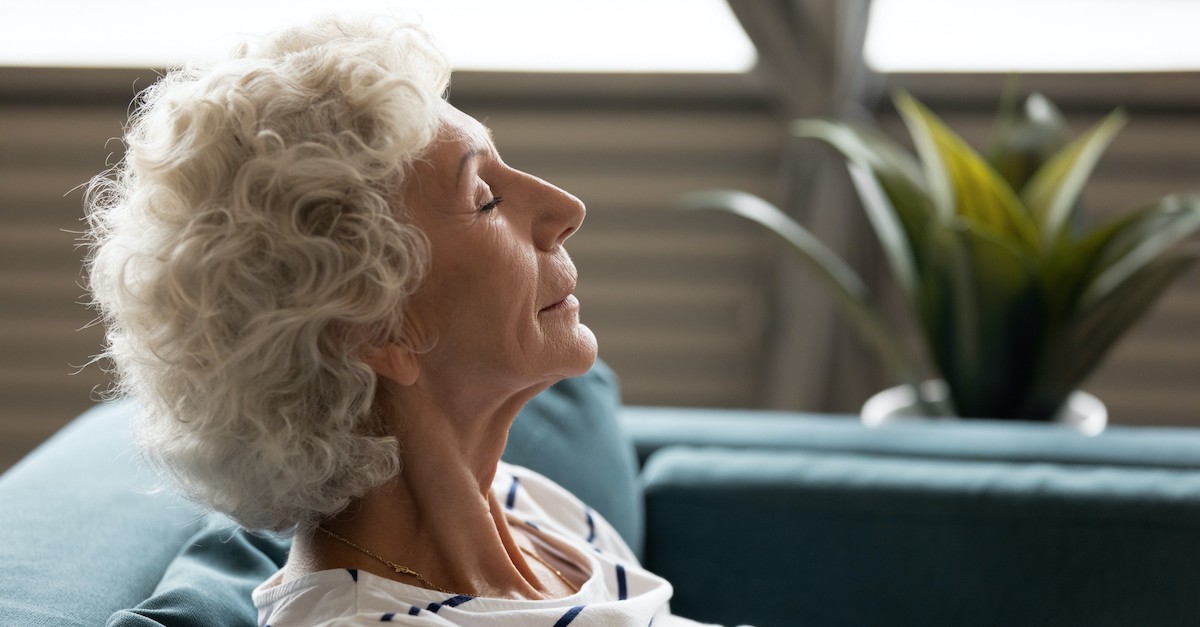 1. Start with a Simple Effort
My sheep listen to my voice; I know them, and they follow me. John 10:27
We can often proclaim that our "quiet time" has to be a fixed amount of time in order to truly connect with God and hear from Him. And while God deserves our undivided attention, we must understand there are seasons in life when seeking a quiet spot for ten or fifteen minutes is next to impossible.
The beautiful thing about our God is that He is personal and meets us wherever we are. If it happens to be over a pile of laundry or sitting in the grocery store parking lot, He invites us to pause and be still. Even if for a moment. So, incorporate it slowly by spending a minute or two in stillness and silence (Psalm 46:10). Yes, it may feel awkward at first, but when we learn the art of being still, it causes us to fully surrender, opening our hearts to sit in His presence, while inviting us to hear His voice.
Our society has mastered the art of being busy, bending to the many distractions, especially with handheld devices, and letting our minds wander off when we sit down for a brief moment. While in and of itself, those things aren't necessarily bad, we must recognize that the enemy uses those as tools to pull us away from God (1 Peter 5:8). We have to bend away from the current culture.
Friend, our time with God, sitting in His presence, and striving to hear His voice takes practice—lots and lots of practice and surrender. Take a moment every day to just be still. Start small and grow your time with Him from there. Then, invite God in and ask that He reveal how He is moving in your life.
Photo credit: ©GettyImages/fizkes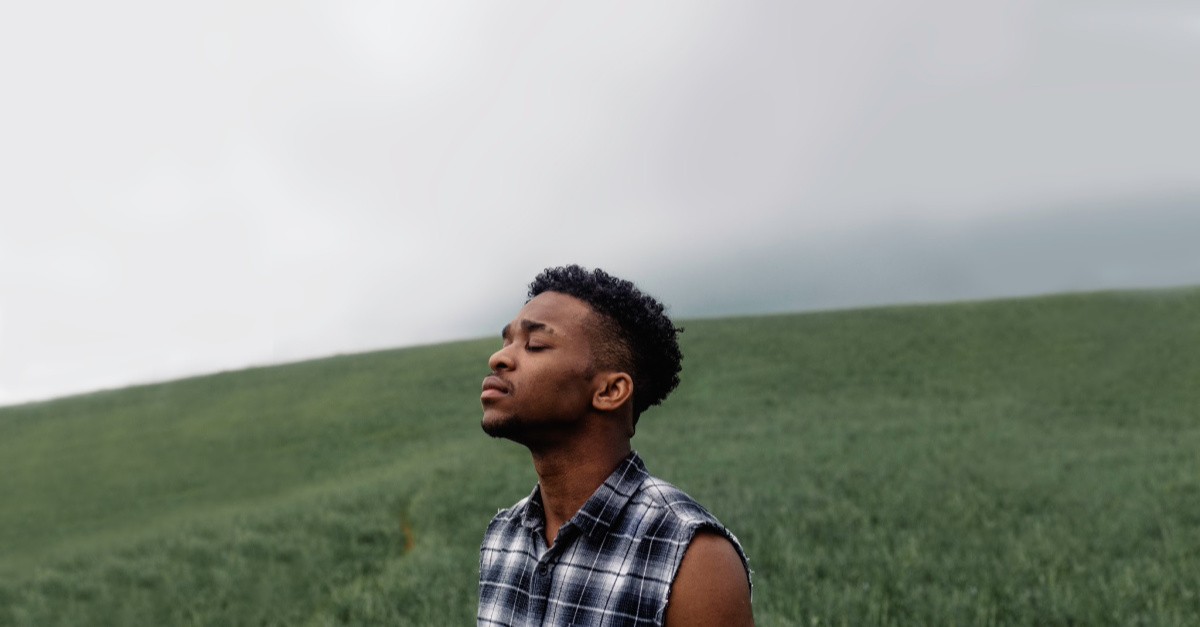 2. Pray with Conviction
Therefore I tell you, whatever you ask for in prayer, believe that you have received it, and it will be yours. Mark 11:24
It's easy to get caught in a rut when it comes to our prayer life, especially if you have little children.
Praying essentially becomes something you model at certain times, such as before meals and at bedtime. Before we know it, over time, our prayers become filled with rote and generic words rather than heartfelt sentiments.
God is worth so much more than that. He is worthy of our utmost sincere prayers, and the best part is that He longs to communicate with us! So, if we really want to hear from Him and distinguish His voice, we need to know how to pray with conviction. When was the last time you poured out your whole heart to God? I mean, shared your innermost thoughts, desires, hurts, gut-wrenching realities, and just bared your soul? Because that is exactly what our God seeks from us.
Jesus also models how to pray in Luke 11:1. Our prayers should start by acknowledging Who God is, thanking Him for His blessings, seeking His will, sharing our needs, asking for forgiveness of our sins, and closing by recognizing His almighty and majestic power. So, when we are unsure how to pray, or our words fall short, follow His format.
Photo credit: ©J Waye Covington/Unsplash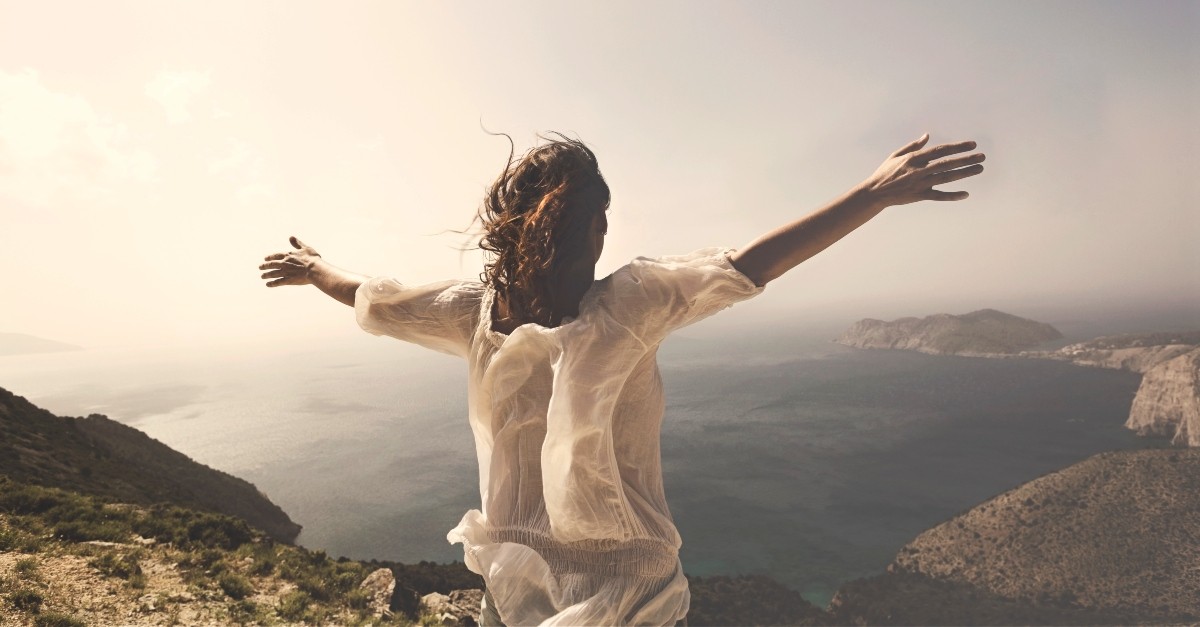 3. Praise and Worship
Come, let us bow down in worship, let us kneel before the LORD our Maker. Psalm 95:6
There are countless verses scattered throughout The Word on praise and worship. Which usually attests to its value and importance. The purpose of our praise and worship is to exalt our God through our song while giving us precious access to His heart.
Have you ever been singing a song in church, jamming to a worship song on the radio, or hearing the sweet sound of a child singing, and suddenly, it just hits you? The goosebumps crawl up your arm, tears form and begin streaming down your face, or your heart feels as if it is on fire – in a good way.
That right there is a beautiful interaction with your faithful God Almighty! Hallelujah!
Oh, friend, we have the beautiful ability and freedom to experience God's presence through our praise and worship, but even in that moment, through the power of song, we can also get in tune with His voice.
God can also reveal or speak to us, touching our hearts in certain ways through our praise. It is said that we will rejoice and praise God in heaven, too (Revelation 5:13), so our praise is invaluable to Him. The best part is that when we praise His holy name through worship, song, and dance, we are getting a little glimpse into eternity. How sweet is that?
Photo credit: iStock/Getty Images Plus/fcscafeine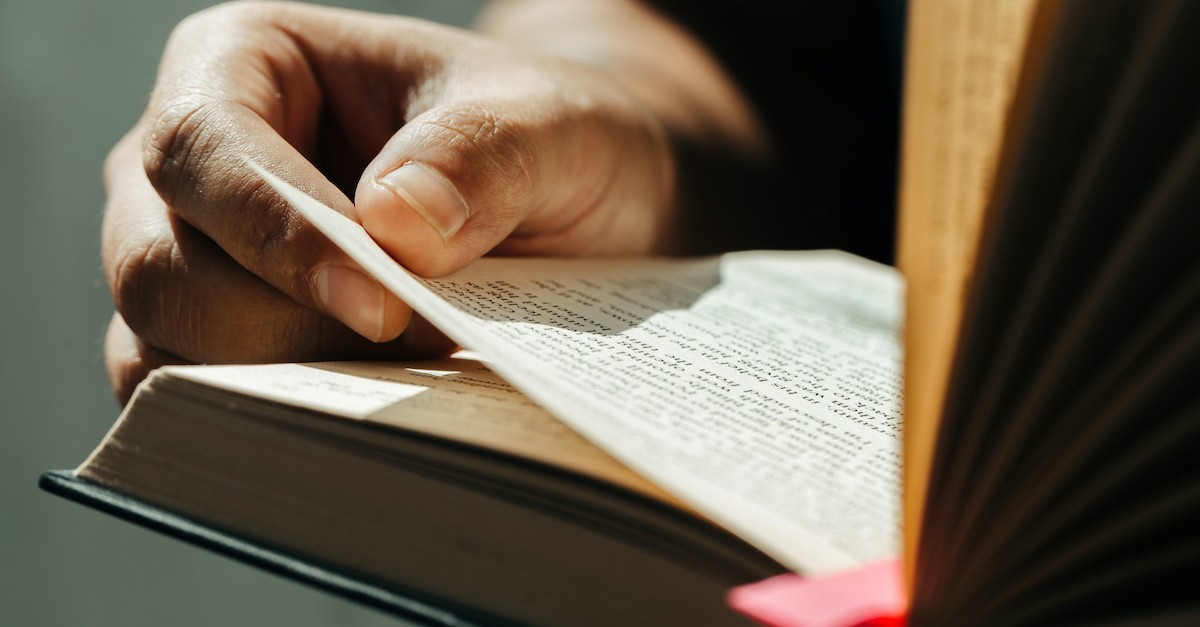 4. Mediate on Scripture
For the Word of God is alive and active. Sharper than any double-edged sword, it penetrates even to dividing soul and spirit, joints and marrow; it judges the thoughts and attitudes of the heart. Hebrews 4:12
We've all heard that God speaks to us through His Word, but have you ever dug right in and been left dumbfounded, overwhelmed, or have grown frustrated that you can't get in touch with God? Your line of communication is open, but His seems closed. Oh, how I can relate. The truth is that we get so easily distracted or mental blockers get in the way and steal our time with God that it puts a barrier between us. Not to mention, we are merely human, and our disobedience, failure to truly listen, unrealistic expectations, and sins so easily get in the way.
So, how can we dig into His Word while being mindful of trying to be still, focused, and quiet enough to hear His voice? Start with prayer and invite God into that sweet time. Ask Him to remove the distractions and to reveal His Word to you. Then, open and meditate on His Word. I use the 4 R's to help me. You are welcome to try it and see if it directs your time in The Word. Read. Respond. Reflect. React. Read a small piece of Scripture. I generally read about 3-5 verses or a small section to understand the context. Respond by highlighting, circling, or chunking out words that
stick out to you. Respond by inviting God into that passage and revealing His purpose for that verse, asking Him to make His Word "come alive for you." Then react by taking the Word and applying it to your life.
Photo credit: ©GettyImages/pcess609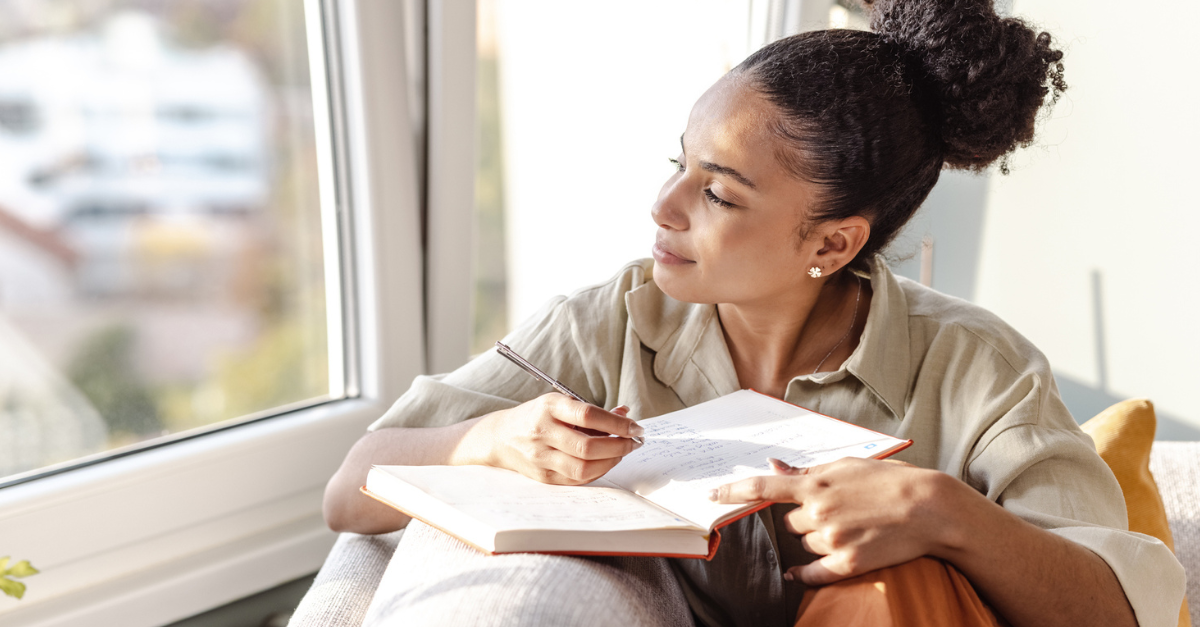 5. Journal Your Thoughts
Then the LORD replied: "Write down the revelation and make it plain on tablets so that a herald may run with it." Habakkuk 2:2
Habakkuk was a prophet who cried out to the Lord, seeking His wisdom during uncertain times. Jerusalem had been under the control of so much evil that he questioned why God was silent. God had revealed that in the appointed time, His plan would unfold. God was asking Habakkuk to trust Him and write down His vision so that whoever reads it can go and share it with others. Maybe God seems silent to you right now, even though you are fervently seeking Him. Maybe He is speaking to you, but it doesn't make any sense. Maybe God is inviting you to trust Him as He did with Habakkuk. Friend, no matter where you are in your faith journey or on your walk with God, you can jot down your thoughts and, in time, see how good and faithful God is!
There is something truly cathartic about putting pen to paper that brings a sweet release of comfort and healing. By writing down your prayers, your visions, verses that stand out, and all your interactions with Him, you get in touch with your heart and how it can align with our awesome God. I'd suggest you date your interactions and revisit them often because we can't always see the many ways God speaks to us until we look back. It's quite humbling to read how He answered so many prayers or laid certain verses on our hearts to prepare us for something we never saw coming. God is faithful like that, so trust Him and write down what comes to your heart.
Photo credit: ©Getty Images/Milko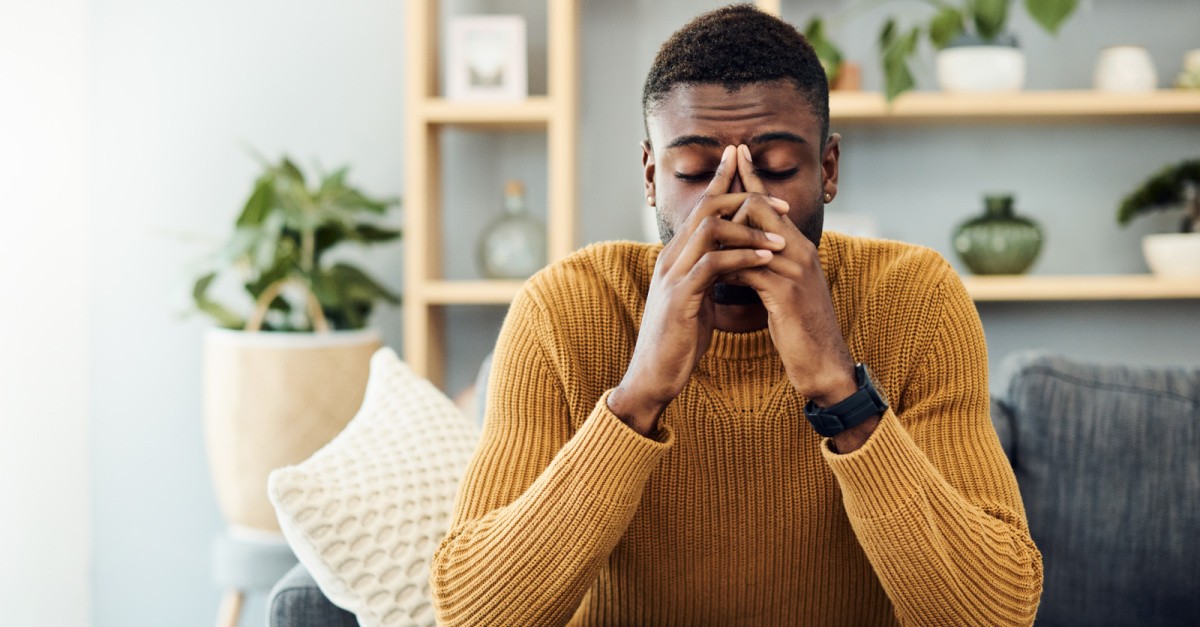 6. Practice Patience, and You Will Hear Him
In closing, practice patience, my friend, to make room in your day to be still and quiet. Seek Him in your fervent prayers and joyful praise. Sit in His Word, let is wash over you, and journal down your thoughts. In time, God will reveal Himself to you, most likely in soft, subtle ways. Just be still and listen; in time, He will woo your heart.
Photo credit: ©Getty Images/Nicola Katie