4 Ways to Include God in Every Day Moments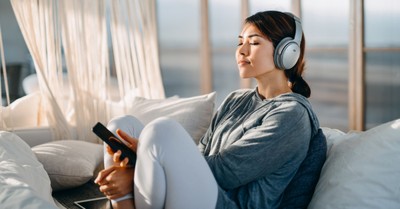 By Amanda Idleman, Crosswalk.com
One of my favorite Bible stories is about Elijah hearing God. 1 Kings 19:11-13 says, "The Lord said, "Go out and stand on the mountain in the presence of the Lord, for the Lord is about to pass by." Then a great and powerful wind tore the mountains apart and shattered the rocks before the Lord, but the Lord was not in the wind. After the wind there was an earthquake, but the Lord was not in the earthquake. After the earthquake came a fire, but the Lord was not in the fire. And after the fire came a gentle whisper. When Elijah heard it, he pulled his cloak over his face and went out and stood at the mouth of the cave. Then a voice said to him, "What are you doing here, Elijah?"
It's a descriptive account of how Elijah expected to hear God and how God actually showed up. He looks for God in the powerful winds, earthquake, and fire. God was not there. Unexpectedly, he heard God speak when he quietly waited at the mouth of a cave, and God whispered to Elijah.
How often do I look for God to show up as a mighty storm in my life or for him to get my attention by literally rocking my world, such as we see with earthquakes? At times, God speaks in those moments and is with us when our lives take unexpected turns, but what about the innumerable ordinary moments that make up most of our lives? Does God care about our daily routines? Is it possible to hear him as we walk to get the mail or make lunches?
What about while cleaning the dishes or driving to work? Does he only check in with us on Sundays when we attend church services, or does Monday through Saturday matter to him, too?
How can we start hearing that still, small voice in our everyday routines? It takes intentionality, for sure! Life is busy, we are distracted, and God can get pushed to the background of our lives.
Let's be those who pursue his heart, voice, and presence daily!
Photo credit: ©Getty Images/AsiaVision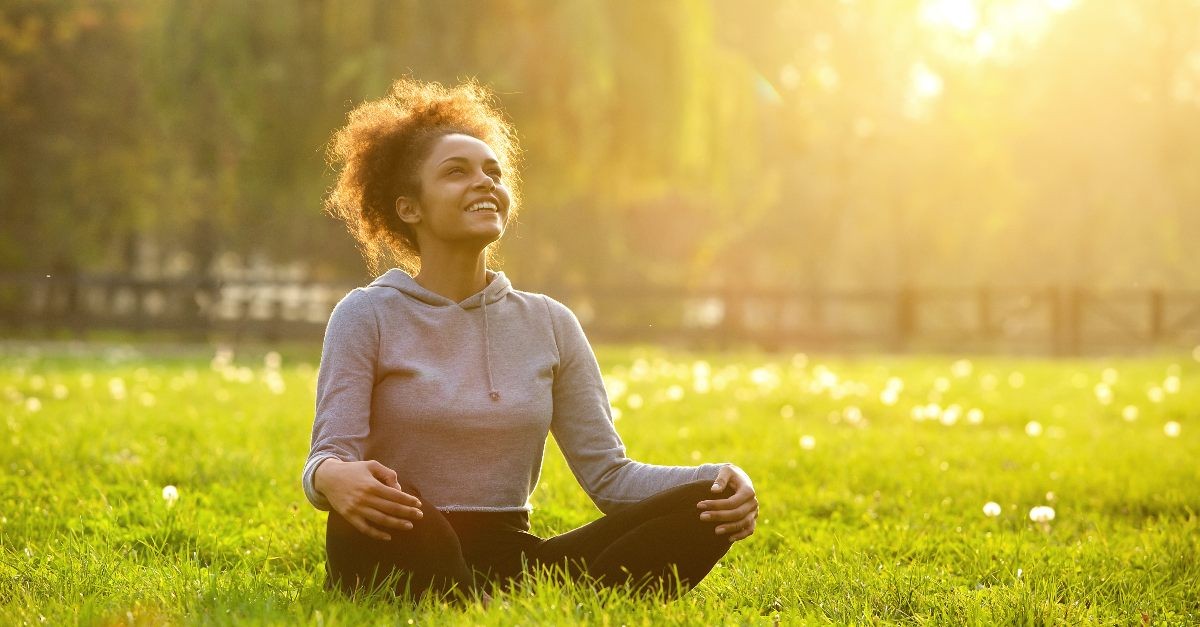 1. Look for Him in the Quiet and Simple Moments
Elijah's story reminds us that the quiet moments can be God moments, too. We can see God in the simplistic moments of unexpected beauty we are given. How many times have I thanked God just at the sight of my children running around in our simple backyard on a sunny day? I am in awe of the wonder they can enjoy. How many prayers have I lifted up while changing a diaper? My heart cries out, God, please help me be the Mom you have called me to be! My life and all that I have invested in goes mostly unseen.
I can attest that every word God has given me has come right in the midst of my ordinary life. God nudged me towards a house we would one day buy and use for his glory while making a weekly commute to my daughter's dance class. During my workout routine, he reminded me that all I need to do is pray, "God, I need you," and he will be there for me. During a talk with a friend, he assured my heart that the medication I needed to calm my mind and body was a part of his healing plan for me. Everyday life is interrupted by God's gentle, guiding whisper voice. He is in the ordinary with us, showing us his ways and teaching us his path.
Photo Credit: ©iStock/Getty Images Plus/m-imagephotography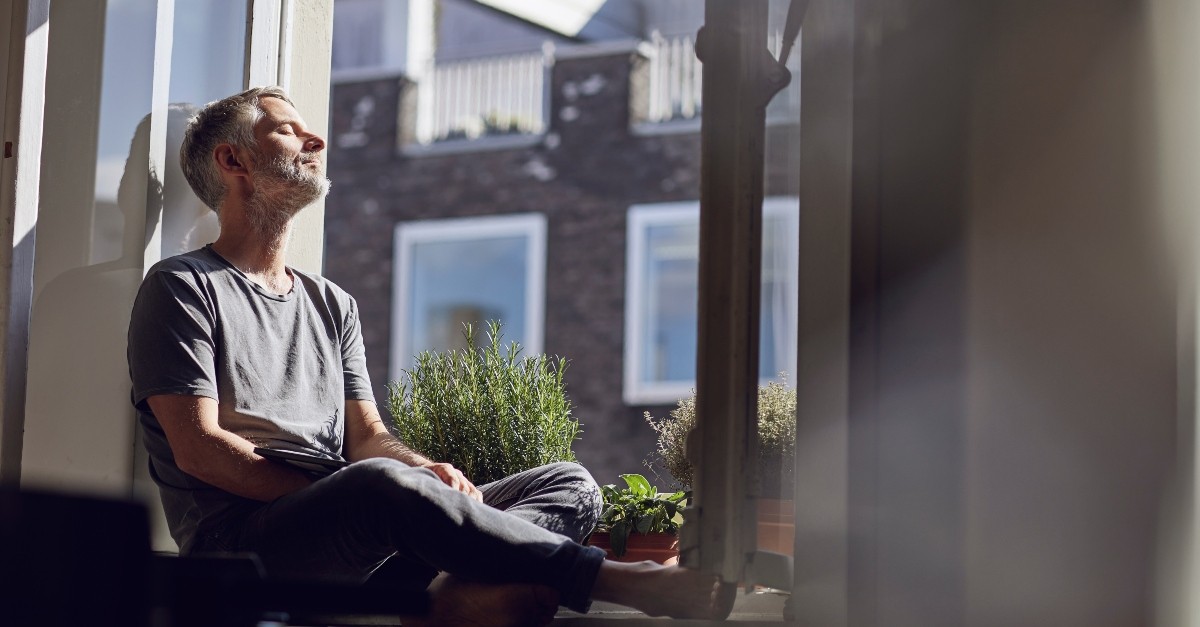 2. Ask How We Can Glorify Him Daily
Each day is an opportunity to glorify our creator. Every breath is a gift from him, and he promises that his mercies are new every morning. We have to start our day with a posture of openness and humility. Our lives are not our own! This can be easy to forget because we are quick to make our own plans, but it's our job to let God guide us and hold our plans loosely.
Let's start our day by asking him, how can we serve him? See him? Speak of him? And give him glory! I also like to include asking him for help before I even think I need it too! Life starts feeling different when we frame our days with a Kingdom view. A random encounter with a stranger can be a chance to share God's goodness and love. A text from a friend can be an opportunity to respond with encouragement and grace. Your child's emotional meltdown may be a chance to draw on God's patience and kindness and then extend it to your child. He is what we are living for.
Photo credit: ©Getty Images/Westend61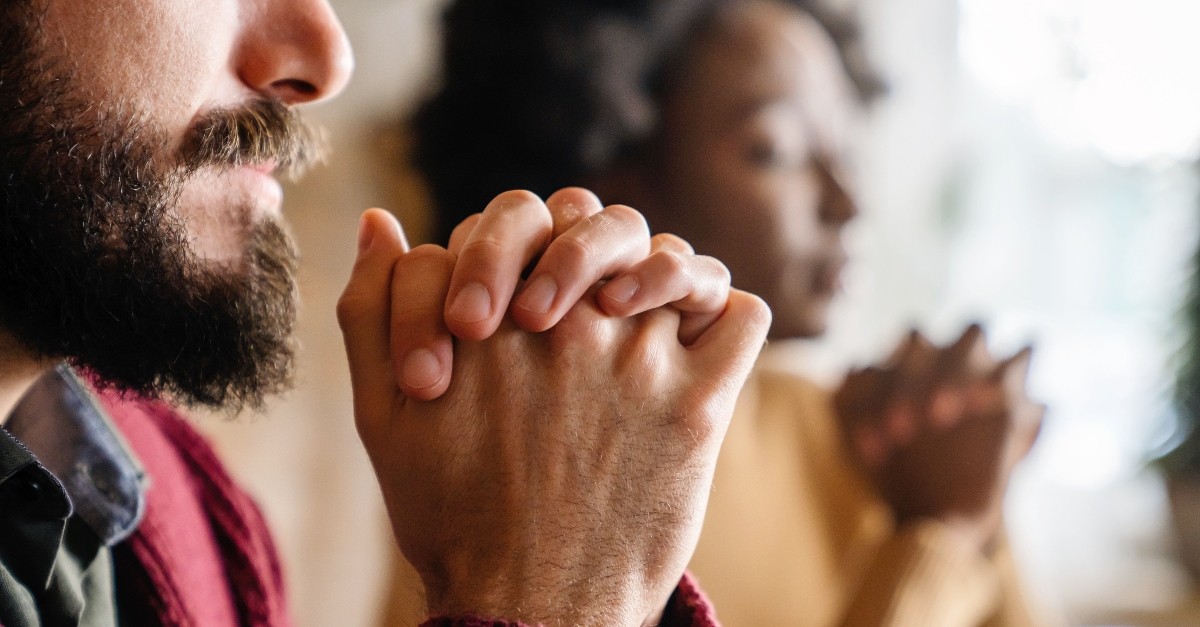 3. Pray Without Ceasing
When we say "pray without ceasing," we aren't talking about mumbling under your breath endless prayers in a way that can only be perceived as crazy to onlookers; this phrase is referring to a heart posture. It means when life happens, we go to God. We pray in the morning that he is with us. We pray as we eat and thank him for his provision. We pray when we leave the house that God protects us and is with us as we start our day. We pray midday and thank him for his goodness and mercy. As our day unfolds, we are mindful of God's hand in all the details.
When we pray without ceasing, we stay in tune with the Holy Spirit. He is the one that nudges us toward God-driven action. He gives us words we didn't have on our own. He reminds us of truth that may be under siege. He is our helper, but he has to be invited into our days. Let the Spirit guide you and show you God's way as you go about your day.
Photo Credit: ©iStock/Getty Images Plus/nd3000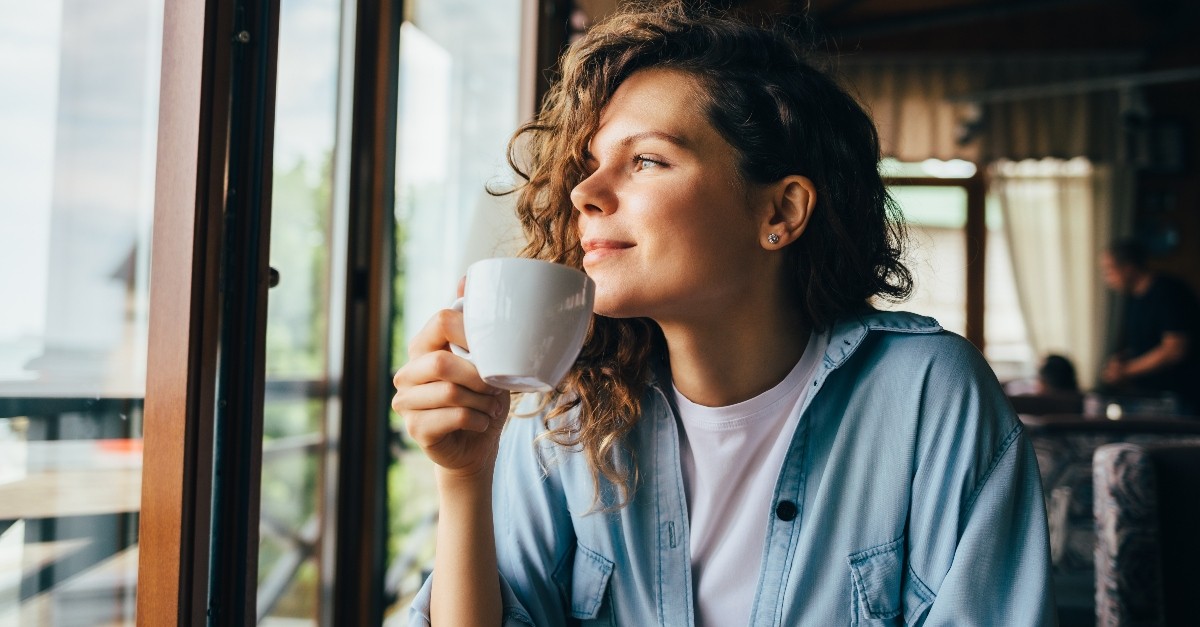 4. Think and Speak on What Is Good
Philippians 4:8 reminds us that God is the creator of good things. We are to meditate on the good, beautiful, noble, true, lovely, and things worthy of praise. When our minds stay out of the gutter, seeing God at work is easier. What is on our minds comes out of our mouths.
Let God's story be what you speak of. Don't exclude him from the details of your life. We are all tempted to gloss over our miracle moments, but don't. Share them! When I tell of how our family was formed, I can either say it's crazy that we ended up together, or I can say God did a miracle and shaped our family in a unique way. Speak of his goodness and give him the glory for what he has done for you!
We think of life as a series of high and low notes on a timeline, but God sees it all. Each day we are given is a chance to learn and grow closer to our Maker. Don't miss his whisper. Let making the bed remind you of his faithfulness. Eating your breakfast tells of his provision.
Thank him that his mercies are new every morning and each day has a purpose in God's Kingdom. They all matter to him. Don't curse the simple moments. Lean in, and you'll hear that whisper of his gracious love for you.
Photo credit: © Getty Images/iprogressman