Why Are Family Traditions Important?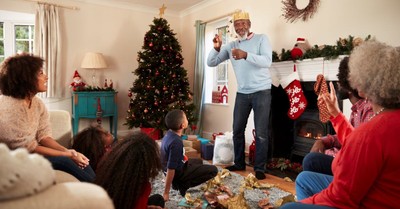 By Linda Gilden, Crosswalk.com
Any time of year, family traditions are important. Traditions set you apart as a family and show others the things that are important to you. But at Christmas time, extended families gather from all over the world, and traditions that have been held for generations in their families are continually practiced.
Most families have multiple traditions. Some are just for fun, some teach the family's history, and others emphasize the importance of keeping Jesus in the forefront as we celebrate His birth.
But why does this make a difference in your family? Traditions remind us of our roots. No matter where your family has come from, you have great stories of how your family became what it is today. When the entire family is gathered is a great time to have one of the older generations of the family tell stories about the family legacy.
Fun Traditions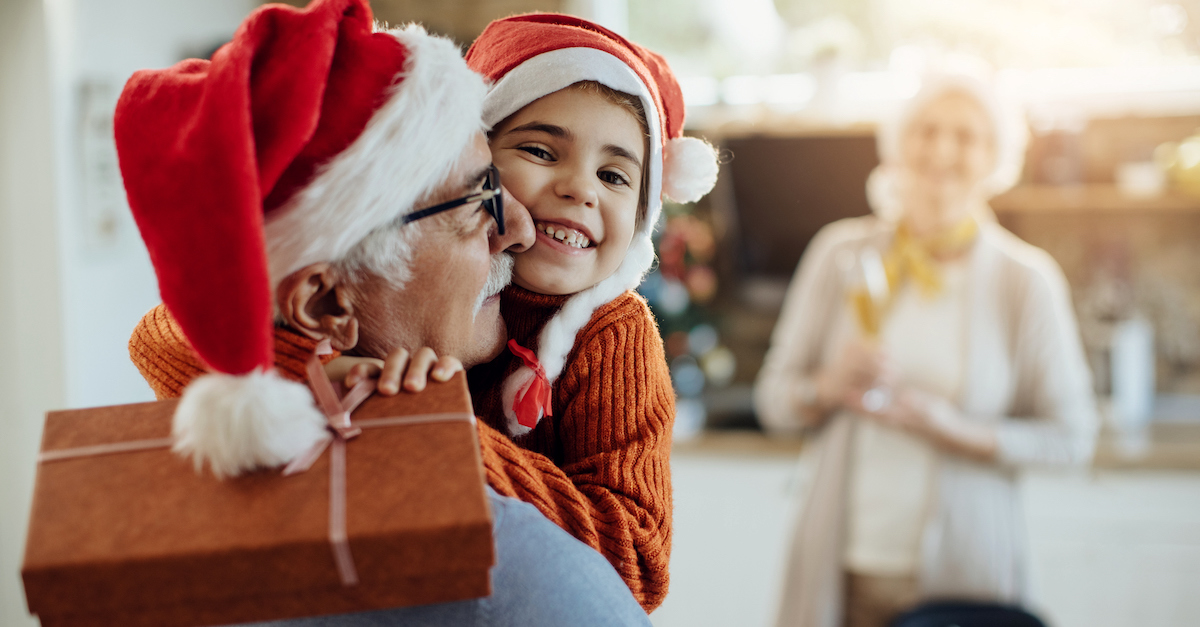 Photo credit: ©GettyImages/Drazen Zigic
Children look forward to Christmas and don't forget the annual activities, especially the fun ones. The popularity of the elves that appear after Thanksgiving attests to that. Younger children especially love to hunt for their elves. Once they are older, the children can help the elves move around the house.
Christmas games are always fun. There are lots of them on the internet to choose from. Name that tune with Christmas carols is one that all ages can play. You can also play this one with families living in other states via Zoom or Facetime. Either way, choose one person to pick and execute the songs and get the game going. If more than one person wants a turn as the clue giver, take turns. You can use the piano or hum the first few notes.
The fun begins at our house when it comes time to open our stockings. First of all, the whole family lines up by age. The youngest begins the fun by reading the first clue. Often it involves a trip to the Christmas tree to search for the next clue. They march together, excitedly anticipating finding the next clue. As they search, they walk up the stairs backward while singing Jingle Bells, search through all the clothes in a closet to find the bulky red sweater with the note attached, pass the note to the one behind them, etc. Any place you can think of to hide a message will be fun. Decide beforehand where the filled stockings will be. You might find them at our house still hanging but filled in the dryer or upstairs on the beds. Just make sure the last stop to retrieve the stockings has enough room for everyone to sit down and enjoy opening them together. No matter where the stockings end up, they will be received with fun and lots of expectations.
Have a family orchestra. Most of the children or grandchildren play an instrument. Send sheet music ahead of time with their parts highlighted. If you have a few non-instrumentalists, they can form a choir. Or one can be the narrator and tell the history or an interesting fact about the carols before you sing. Use familiar carols so the entire family can sing along.
Invite the grandchildren to go to supper and a Christmas lights tour. Stop and pick up fast food and eat it in the car as you ride to your first stop. Many newspapers and television stations have lists online of the best lights in your area, so check it out and plan your route for the lights so you can make the most of your time. You will hear lots of oohs and ahhs along the way.
Teaching Traditions
Baking is always an exciting part of the Christmas season. The entire family can get involved with choosing types of cookies, cutting them out, and baking and packaging them. Once they are done, you can deliver them to neighbors, people on your church's nursing home list, or others you know who just need a little cheering up. What a great tool to teach your children to be mindful of the needs of others. Be sure to let the children accompany you on your delivery trips. They will enjoy meeting new people, and it will show them through the smiles of the recipients how much it means to others.
Between Thanksgiving and Christmas, help your children clean out their closets and toy boxes. Even young children can tell you toys they don't like anymore or clothes that don't fit. Box them up and take them to a local clothes closet. Let them bless someone else as your children put their new items away in the newfound space.
Find a place to go family caroling. Nursing homes, retirement centers, and other similar places welcome groups to help make the season more festive. Your family will enjoy this and have the privilege of making people smile. Often the folks you are visiting will want to sing along. This is one tradition children will remind you about if you don't schedule it first!
As you decorate, talk to your children about the origin of the decorations. Many have probably been handed down from generation to generation. Others have just been added to this generation.
Spiritual Traditions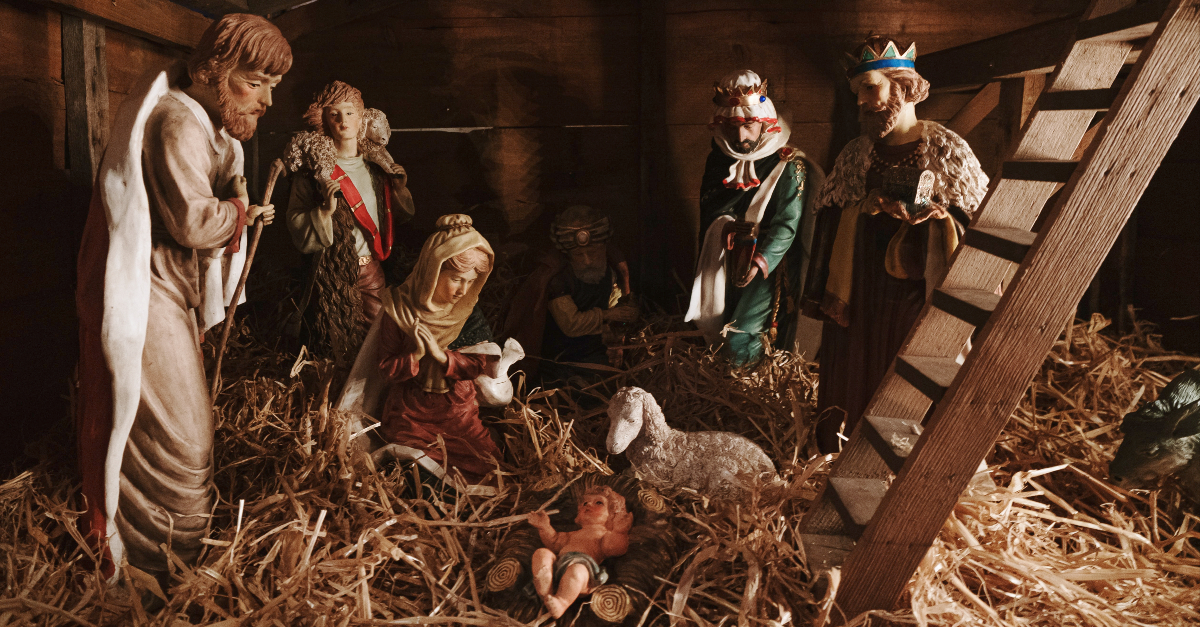 Photo credit: ©Unsplash/Alasdair Elmes
Assembling the manger scene is always one of the highlights at our house. We have a set with lots of extra people, and they give us the opportunity to discuss why they were coming to see Jesus and what they might bring. For instance, there is the lady with a basket full of eggs on her arm. What preparations did she have to make in order to get away from her duties at home for a few days? Why would she want to see Jesus? Were the eggs in her basket for Him, or were they to sustain her on her journey?
There are several men who are obviously shepherds. They have a few sheep in tow. Did they have to bring their sheep because they had no one to care for them, or were they, too, gifts for Jesus? What was it like to travel with your sheep?
My personal favorite is the man whose off-season box says "Man with Headache." The figure itself is a man with one hand on his head and the other carrying his lunch. When we put him out every year, I wonder what had made him have such a headache. Was it that hard to get away? Did he leave to see Jesus against the protests of his wife? Was he just worried because of the extra responsibility he had left for his wife and family?
Every figure represents something to our family. And each year, as we put the set in its usual place on top of the piano, the children and grandchildren have a different idea about each figure.
Of course, there is the Holy Family in the center, and we spend a lot of time discussing them and realizing what an amazing plan God has for the world. Once the figures are in place, we sing "Away in a Manger" and thank God for the gift of His son.
Our Christmas tree only has nativity ornaments on it. I want everyone who sees it to be reminded of what Christmas is all about. One year one of my children asked, "Mom, why is Moses on the Christmas tree?"
"Moses?"
"Yes, look right there in the front. See the baby in the basket? That's Moses, not Jesus."
Ordinarily, I don't put anything on the tree but the complete Holy Family. However, when I packed Moses away, I assumed the Sunday School teacher wasn't able to find little mangers but used these cute miniature baskets for Jesus' bed. I guess I was wrong. But since that day, Moses has earned a permanent place in the nativity and makes a great conversation starter if anyone calls attention to him.
Christmas traditions hold the family together. Family gatherings provide fellowship and the opportunity to enjoy traditions, events, and practices that only your family understands and holds special.
Maybe this Christmas is a good time to start a new tradition. Remember that traditions don't have to be elaborate. In fact, simple is better. Reach out to others and share Jesus, the One we focus on at Christmas. Wish them a very Merry Christmas and, if you can, have a prayer with them, asking God to fill their hearts and home with Jesus' love at Christmas and all year long.
Photo credit: ©GettyImages/monkeybusinessimages
Linda Gilden is an award-winning writer, speaker, editor, certified writing and speaking coach, and personality consultant. Her passion is helping others discover the joy of writing and learn to use their writing to make a difference. Linda recently released Articles, Articles, Articles! and is the author of over a thousand magazine articles and 19 books including the new Quick Guides for Personalities. She loves every opportunity to share her testimony, especially through her writing. Linda's favorite activity (other than eating folded potato chips) is floating in a pool with a good book surrounded by splashing grandchildren—a great source of writing material!
Related podcast:
The views and opinions expressed in this podcast are those of the speakers and do not necessarily reflect the views or positions of Salem Web Network and Salem Media Group.
Related video:
Read the full article, 10 Things Grandchildren Need to Hear.