Why Does God Discipline the One He Loves?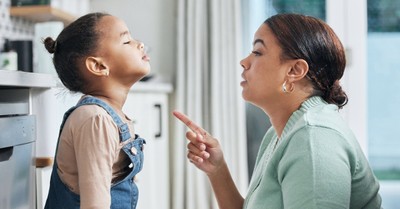 By Vivian Bricker, Crosswalk.com
Brought to you by
Hebrews 12:6 says, "Because the Lord disciplines the one he loves, and he chastens everyone he accepts as his son." The writer of Hebrews tells us in this passage of the New Testament that the Lord disciplines the one He loves. Upon reading this passage, we may become confused as to what it means — why does God discipline the one He loves?
The Significance of Discipline and Love
Many of us have lost the true meaning behind discipline. In the modern day, we see discipline as a bad or "negative" thing. Most of us equate discipline with physical beatings or "the belt."
This is not the way that God disciplines those He loves. He does not punish us with physical pain, nor does He inflict any sort of mental, emotional, or physical pain upon us. Instead, He disciplines us in other ways.
While God doesn't cause trouble or pain, He can use difficult times in our lives to discipline us and help us grow. Just as a father disciplines his child, God disciplines us when we do wrong.
Proverbs 3:12 tells us, "Because the LORD disciplines those he loves, as a father the son he delights in." God disciplines us for our own good. Through God's disciplines, we grow in our Christian walk and grow more into the image of Christ.
God knows what is best for us. Through disciplining us, God is helping us to become better people.
Following the words in Hebrews 12:6, the writer says, "Endure hardship as discipline; God is treating you as his children. For what children are not disciplined by their fathers? If you are not disciplined — and everyone undergoes discipline — then you are not legitimate, not true sons and daughters at all" (Hebrews 12:7-8).
As the writer of Hebrews tells us, everyone undergoes discipline because, as children, we are disciplined by our parents. In the same way, God disciplines us because we are His children.
Our parents discipline us because they love us. They scold us for crossing the street without looking because they don't want us to be hit by a car. They do this because they love us.
If they didn't care, they wouldn't scold us. God works the same way. We are His dearly beloved children; therefore, He will discipline us when we do wrong. He is not disciplining us to harm us, but rather, He is disciplining us because He loves us.
God disciplines the one He loves because He is constantly changing us and conforming us into the image of Christ. He wants us to grow more and more like His Son, Jesus. Through discipline, we can become better followers of God, and our relationship with Him will strengthen.
If God didn't discipline us, it would lead us down a path of darkness. As fallen human beings, we should not get everything we want. Simply because we want something doesn't mean we need it. This is why we need someone to discipline us and help us to change our ways.
As children, we often want many things that we don't need. I remember being a child and not wanting to wear a coat when it was cold. I was maybe five or six at the time, and my mom told me to make sure I always kept my coat on when I was outside.
I didn't listen to her and chose to not wear my coat at recess even though it was cold. As you could imagine, I didn't feel the best after being outside for an hour in winter without a coat on.
My mom disciplined me because she knew if she did, I wouldn't repeat the same action again. Did my mom hate me because she disciplined me? Absolutely not. In fact, disciplining me showed that she cared about me. She didn't want me to get sick by not wearing a coat.
God disciplines the one He loves because He truly does care about us, loves us, and wants the best for us. God is not an angry God who is always trying to cause turmoil and hardship.
Instead, God is our loving Father who loves us more than words can say. God loves us so much that He sent His Son to die for the sins of the world (John 3:16-17).
God did this because He desires a relationship with us. This is because He loves us, and He individually created each of us uniquely with a special purpose (Psalm 139:13-16).
The Importance of Being God's Children
We are all God's children. The Bible tells us, "Yet to all who did receive him, to those who believed in his name, he gave the right to become children of God — children born not of natural descent, nor of human decision or a husband's will, but born of God" (John 1:12-13).
The moment we accept Jesus as our Savior and Lord, we become part of God's family. Our place in God's family will never be compromised because once we are part of God's family, we will never cease to be a part of God's family.
As God's children, He will continue to discipline us throughout our lives. Even though at times it will seem difficult, trust in the process and the outcome. As mentioned, God does not cause bad things to happen, but He can use them to do good.
The Apostle Paul tells us, "And we know that in all things God works for the good of those who love him, who have been called according to his purpose" (Romans 8:28). As Paul tells us, God works everything out for our good. We can trust God because we know He knows what is best for us.
We may think we know what is best, but we truly don't. I personally hate pain, yet pain is actually a good thing because it signals to us that something is wrong. If we didn't have pain from a sore throat, we might not know we are sick.
Just because we think we know best doesn't mean we actually know best. God is our good, good Father, and we can trust Him. If He disciplines us, we know He is doing it for the right reasons of loving us and caring about our Christian growth.
You most likely have been through difficult times, such as financial problems, a medical diagnosis, or the death of a loved one. Each of these things is extremely difficult to work through, and at the time, it can seem as if we are being tortured through the process.
God is never torturing us or causing distress in our lives, but rather, He uses bad things to build our character and make us stronger through it.
Not everything in our lives will go as planned, and it will not always be sunshine or beautiful days. We will have storms and dark times, yet God will remain with us through every dark time (Psalm 23).
What Does This Mean?
Thus, God disciples the one He loves to help us to become more like Christ, to grow in Christian maturity, to develop Christian character, to become a better follower of Him, and because He loves us.
Every child undergoes discipline because their parents love them and care about them. God does the same for us because He is our Heavenly Father. Even though we may not understand it at the time, our discipline is working out for good.
Hebrews 12:11 says, "No discipline seems pleasant at the time, but painful. Later on, however, it produces a harvest of righteousness and peace for those who have been trained by it."
The discipline we are enduring will work out for our good in the end. It will help produce endurance and strength for future purposes that God has for our lives. No discipline is worthless because, through discipline, we are growing to be more like Christ.
For further reading:
Why Is Spiritual Discipline Important?
3 Loving Discipline Methods and How They Work
Why Is Spiritual Maturity Important?
Photo Credit: ©iStock/Getty Images Plus/PeopleImages
---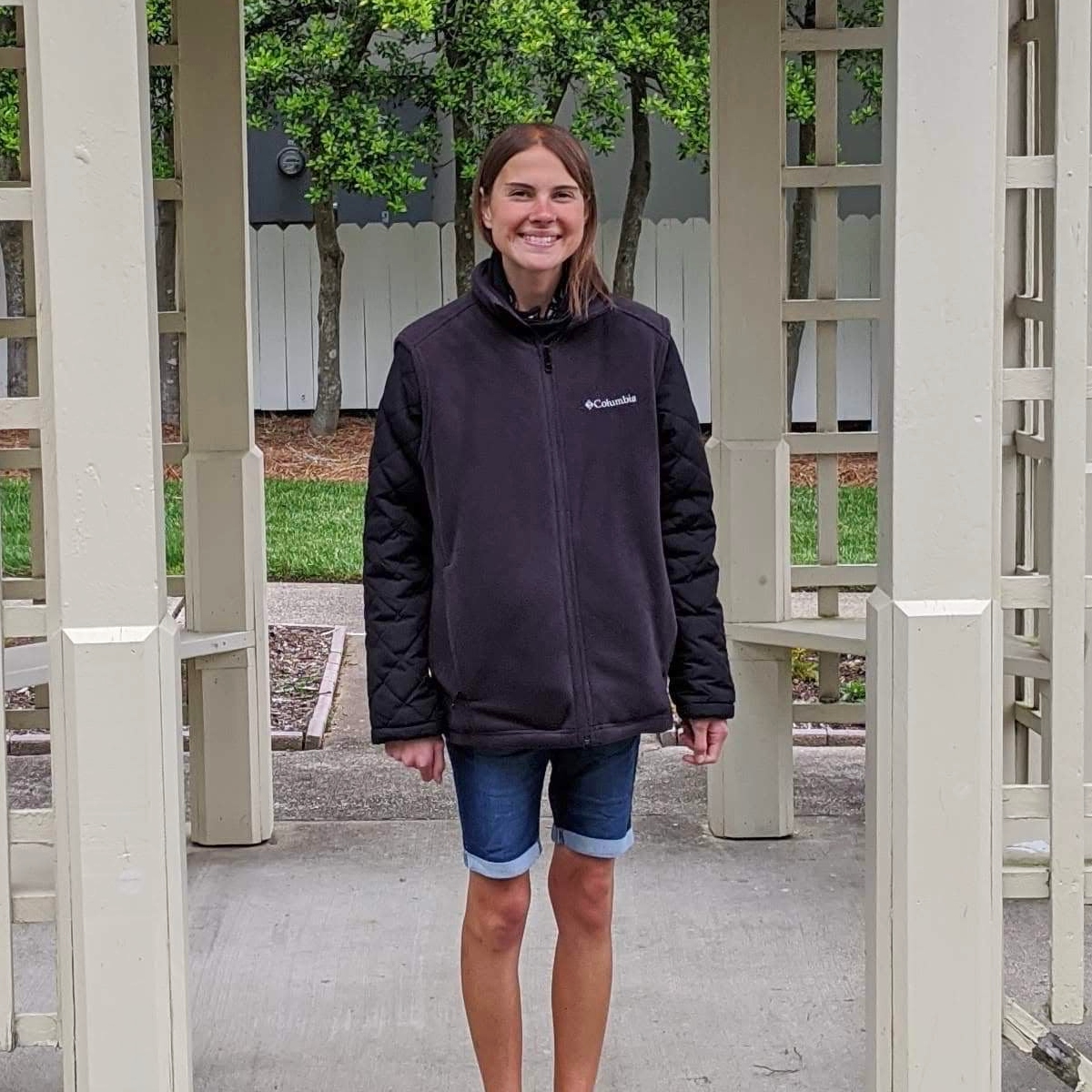 Vivian Bricker loves Jesus, studying the Word of God, and helping others in their walk with Christ. She has earned a Bachelor of Arts and Master's degree in Christian Ministry with a deep academic emphasis in theology. Her favorite things to do are spending time with her family and friends, reading, and spending time outside. When she is not writing, she is embarking on other adventures.
LISTEN: Who Is God?
The views and opinions expressed in this podcast are those of the speakers and do not necessarily reflect the views or positions of Salem Web Network and Salem Media Group.
WATCH: If Jesus Loves Me, Why Does He Allow Bad Things to Happen?
Jesus' presence is everywhere, but waiting is still part of prayer. Read more here.
Stock Footage & Music Courtesy of Soundstripe.com Thumbnail by Getty Images
This article originally appeared on Christianity.com. For more faith-building resources, visit
Christianity.com.