How to Keep the Spirit Alive When Dad Can't Be Home for Christmas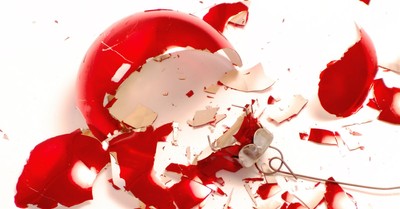 By Jennifer Waddle, Crosswalk.com
When dads can't be home for Christmas, nothing feels the same. There's a perceived absence that infiltrates every activity and family gathering and can steal the joy right out of the celebration.
But instead of focusing on who is missing, why not focus on the One we're celebrating?
Jesus is the center of the season, and by keeping our minds fixed on Him, He can help us keep the spirit alive—even when Dad can't be there.
If your loved one is away from home this year, don't let it ruin your Christmas.
Let's check out five ways to celebrate this challenging season with newfound joy:
1. Build Excitement
Observing Advent (the time leading up to Jesus' birth) might seem like an old-fashioned, outdated practice, but it's a powerful way to keep the spirit of Christmas alive. Keep in mind the more excited YOU get, the more excited your kids will be.
Think beyond the chocolate cardboard calendars and prayerfully consider other meaningful ways to celebrate the month of December. Fortunately, there is a plethora of Advent books, calendars, and activities out there, so build excitement as you anticipate the birth of the Savior.
In some ways, counting down to Christmas Day can be a healthy distraction from Dad's absence and point the family in the right direction—towards Jesus. The more you build excitement around the true meaning of Christmas, the more centered your family will be.
For even more ideas for Advent, check out 50+ Advent Calendar Ideas, Fillers and Activities for the Whole Family and 100 Advent Calendar Activities and Ideas.
2. Establish a New Tradition
Most families have a few traditions passed down by generations before. Whether it's gingerbread baking, snowshoeing, or light-hanging, traditions are celebrated in various ways all over the world. If you aren't familiar with many of your family's older traditions, take your grandmother or great-aunt to coffee and ask how they celebrated Christmas. Perhaps they strung popcorn for Christmas tree garland or attended a special Christmas Eve church service. Take this time to cultivate healthy, nostalgic conversations with loved ones, and consider inviting them to help you introduce the children to their Christmas traditions. What sweet memories you will make!
To keep the spirit alive while Dad is away, consider establishing a new tradition this year—something Dad will love to participate in when he gets back. Maybe you've always wanted to see a Nutcracker performance or tour a local chocolate factory. Perhaps you've always dreamed of decorating the giant pine tree in your front yard or taking a sleigh ride through town. It could be that you've wanted to learn how to make homemade caramels or master taffy pulling. Whatever it is, establish something new this Christmas and keep things lively and fun.
Here's an article on how to keep traditions centered on Christ—traditions children love!
3. Extend a Hand
Extending a hand to someone in need is a great way to stop focusing on what (or who) you're missing and turn the family's focus on others. Remember the Bible verse that says, "Do nothing out of selfish ambition or vain conceit. Rather, in humility value others above yourselves, not looking to your own interests but each of you to the interests of the others" (Philippians 2:3-4).
Valuing those around you and looking to their interests will provide just the boost of joy you need this Christmas and will instill the value of the Golden Rule into your children's lives: "Do to others whatever you would like them to do to you. This is the essence of all that is taught in the law and the prophets" (Matthew 7:12). Hopefully, acts of service will become a regular practice in the years to come—not just at Christmastime but year-round. You can be sure there is someone out there who needs your friendship, kindness, and acts of service, so who will you extend a hand to today?
Have a family meeting and brainstorm ways you can reach out to others in your community. It might even be helping a neighbor who lives across the street! There are many ways to serve at Christmas, and it's a sure way to keep the spirit alive in a rich and meaningful way. (And just think of how proud Dad would be!)
Here are even more ways to make a difference this Christmas.
4. Maintain a Close Connection
Keeping the Christmas spirit alive when you're missing Dad's presence will definitely take a group effort. At this time, supporting each other and maintaining a close connection is vital to the health and well-being of your family. Gather together regularly to discuss how everyone is feeling and offer a safe space for each family member to share how they're really doing. Encourage siblings to check on one another and lean on each other during this time.
Along with the emotional support, don't forget to do fun things together, such as cooking, playing games, and just hanging out. The bottom line is, spending both quality and quantity time together will help fill the void and let everyone know they are loved and supported.
Here are a few ideas to help you maintain a close connection:
-Have a short Bible devotion at breakfast
-Pray together before bed
-Exercise together
-Start a new hobby
-Attend holiday church activities
There are lots of productive ways to help your family navigate Dad's absence. It just takes a little planning and implementation.
Keep in mind there's nothing wrong with reaching out for extra support if needed. Sometimes, just knowing others are there for you can make difficult holidays a little easier.
5. Pray for Joy and Peace
While it won't be the same without Dad this Christmas, God is our ultimate source of joy and peace. He is there to comfort us in all our troubles. He knows what you are going through, and He is faithful to supply what you need.
Pray hard for your family this year, leaning on God even more. Make extra time for Bible reading and meditation in the Scriptures. After all, it is the Lord's help you need most. Boldly go to the throne of grace and ask God for blessings of joy as you approach the holidays. And remember, ask in belief and not doubt (James 1:6).
Christmas truly is a special time of year, and though you're missing time with your loved one, you can turn your eyes on Jesus—the center of it all. Put your faith into practice and let your family see that God is your strength. He is the source of all that you have, and He will help you keep the spirit alive for you and your family this Christmas.
A Prayer for Families: Heavenly Father, for each family who is reading this today, I ask for a special blessing of peace and assurance. Even though they are celebrating without their dad's physical presence, they can rely on You for joy through the holidays. Please help them find ways to keep the Christmas spirit alive while always keeping Your Son, Jesus, at the center. Thank You for giving us a reason to celebrate, Lord! Let this Christmas be a wonderful time of peace and joy in the Savior we love. In His name, and for His sake, amen.
Photo Credit: ©GettyImages/fullvalue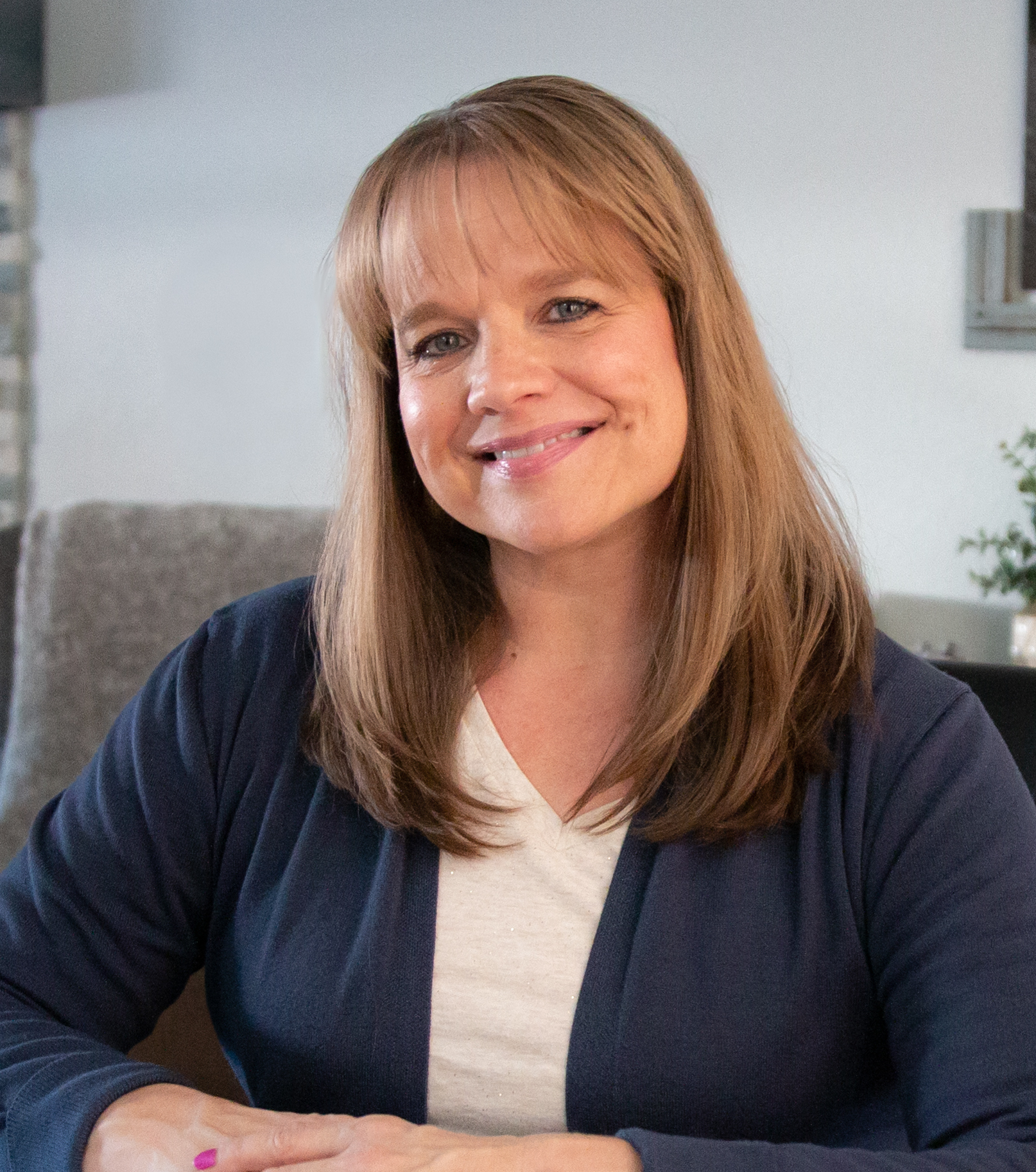 Jennifer Waddle is the author of several books, including Prayer WORRIER: Turning Every Worry into Powerful Prayer, and is a regular contributor for LifeWay, Crosswalk, Abide, and Christians Care International. Jennifer's online ministry is EncouragementMama.com where you can find her books and sign up for her weekly post, Discouragement Doesn't Win. She resides with her family near the foothills of the Rocky Mountains—her favorite place on earth.