6 Crucial Things the Bible Says Make a Great Leader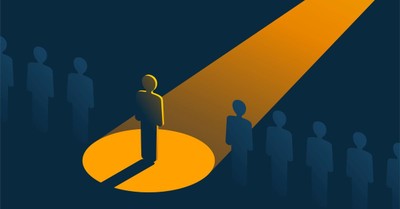 By Jessica Brodie, Crosswalk.com
Perhaps we think of a leader as someone in charge, one who commands an army or steers an organization or business to success. Perhaps we think of someone in the spotlight, with all eyes looking to them for a decision, a rallying cry, or just simple direction. Or perhaps a leader is someone who coaches and guides us, motivating and inspiring when things look bleak.
The truth is that leaders aren't always in charge, or even commanding or inspiring. The Bible gives us a number of examples of great leaders, people who did the right thing and inspired others to look to God and God's way. They still inspire us today.
For example, in spite of a speech impediment, Moses led God's people, the Israelites, out of Egypt and toward the Promised Land. The apostles Peter, John, and James — identified in Acts 4:13 as unschooled, ordinary men — led the early church after Christ's resurrection.
Today, we can be leaders in a number of ways: in our households, our workplaces, our communities, and our churches. The important thing is to be a godly leader, heeding God's commends and God's ways in all we do. These attributes apply to men as well as to women.
Let's dive into God's Word to discover six things the Bible says make a great leader.
Photo credit: ©Getty Images/Dmitry Kovalchuk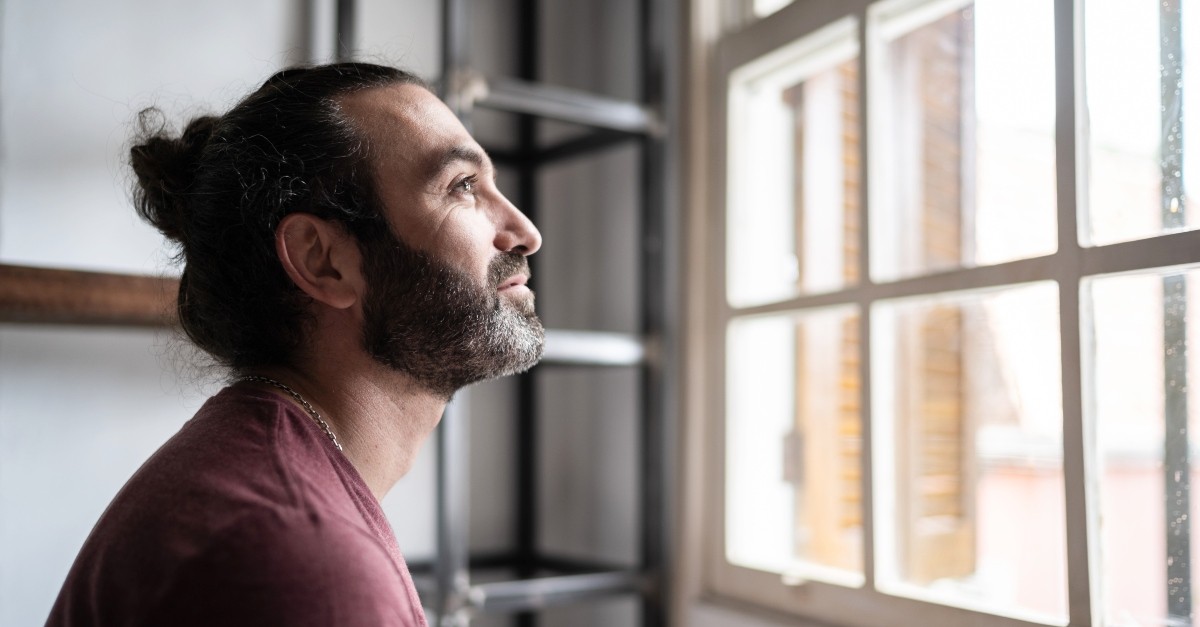 1. A Leader Looks to the Ultimate Leader: God
A great leader knows who is really in command: the Lord God Almighty. They listen when God tells them what to do, and they pray and seek God's direction. For example, Noah exhibited godly leadership. In Genesis 6 we're told God was heartbroken and frustrated over how far the world had strayed from his good and righteous ways. He identified Noah as the sole man on earth who was blameless and true, faithful to the Lord. Because of this, God informed Noah he would destroy the world. He commanded Noah to build a massive ark, enabling his wife, his sons, their wives, and two of all living creatures – male and female – to live.
It must have been lonely for Noah. He chose to live for God instead of the world, and surely others poked fun at or criticized him. But he serves as a leader for us today, showing us that God sees us even in the midst of destruction.
Great, godly leaders know God is in charge. They know to be true the words of Proverbs 16:9, "In their hearts humans plan their course, but the Lord establishes their steps." They heed the words of Psalm 37:5, "Commit your way to the Lord; trust in him and he will do this."
Photo credit: ©Getty Images/FG Trade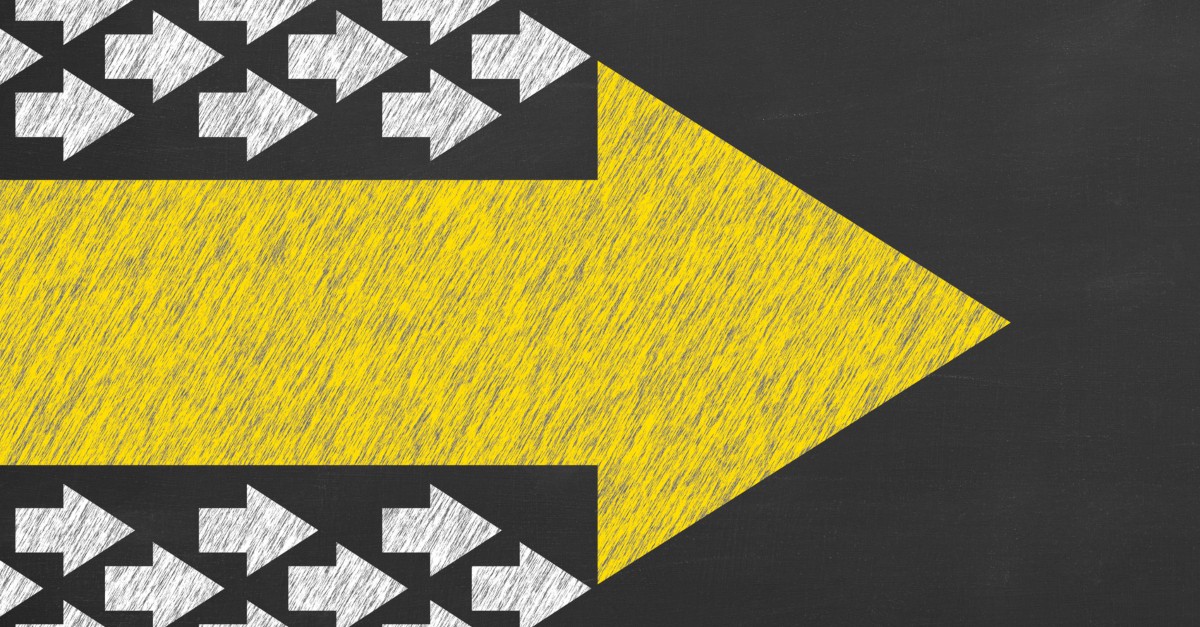 2. A Leader Sets a Good Example
A great leader models good behavior for others, knowing others look to them for the right example. The apostle Paul's guidance to his young mentee, Timothy, tells us a lot about what makes a good and godly leader. As Paul writes, this person is "above reproach, faithful to his wife, temperate, self-controlled, respectable, hospitable, able to teach, not given to drunkenness, not violent but gentle, not quarrelsome, not a lover of money. He must manage his own family well and see that his children obey him, and he must do so in a manner worthy of full respect" (1 Timothy 3:2-4).
He also urged Timothy to train himself to be godly and to watch his life and doctrine closely — meaning, to live in line with what he believes (1 Timothy 4:7, 16). As Paul said, "Don't let anyone look down on you because you are young, but set an example for the believers in speech, in conduct, in love, in faith and in purity" (v. 12).
By doing this, we align ourselves fully with God's ways, not our own selfish pursuits.
Photo credit: ©Getty Images/phototechno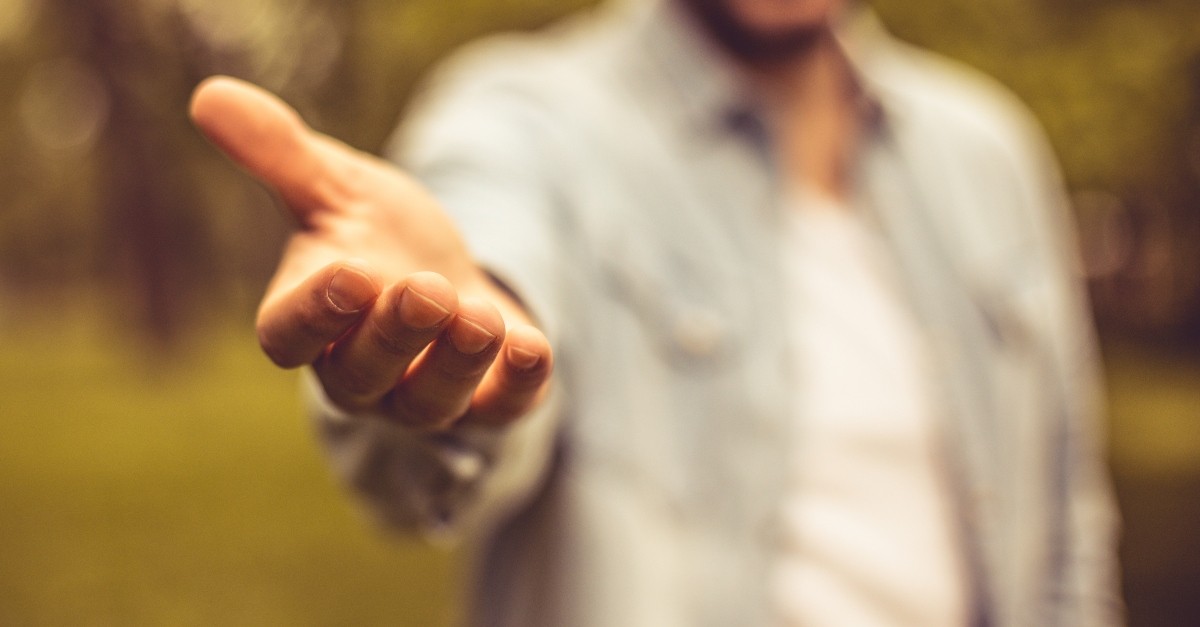 3. A Leader Has a Servant's Heart
Another critical aspect of a great leader is a person who cultivates a servant's heart. Jesus had much to say about humility, and throughout the Bible, we see that humbleness is a righteous attribute to manifest in our lives. For instance, the Bible tells us the prophet Isaiah, upon receiving a vision of the Lord upon his throne in the Temple, recognized his own unworthiness and shame (Isaiah 6:1-7). In response to Isaiah's humility and repentance, the angel cleansed Isaiah completely of sin.
And in John 13, Jesus modeled servant leadership by washing the feet of every one of his disciples, an extremely menial task. When he finished, Jesus told them he had set an example for them, for they, too, must wash another's feet (that is, they must serve others).
Jesus said, "I have set you an example that you should do as I have done for you. Very truly I tell you, no servant is greater than his master, nor is a messenger greater than the one who sent him. Now that you know these things, you will be blessed if you do them" (John 13:15-17).
Photo credit: ©Getty Images/Mladen Zivkovic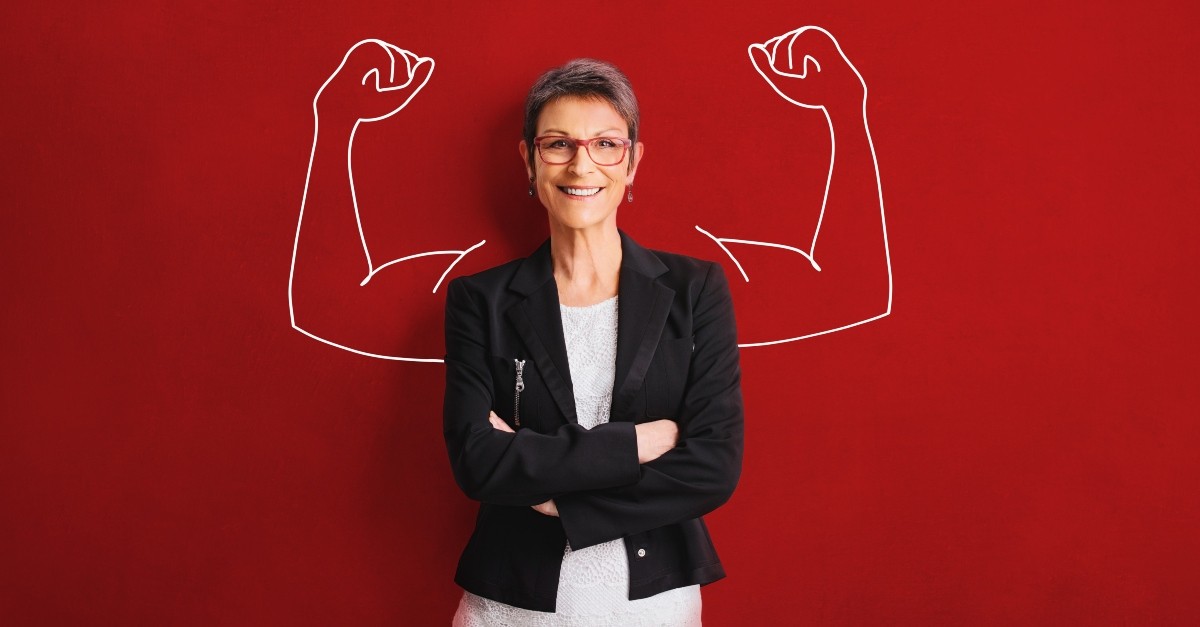 4. A Leader Has Courage
Courage is another aspect of a great leader. It's important to understand courage does not mean a lack of fear. Rather, it means that someone is willing — in spite of fear — to act and do what is right or what God asks.
For instance, Moses had every reason to fear the Egyptian ruler, Pharoah, would imprison or execute him. Yet God told him to go before Pharoah and demand the ruler let God's people go (Exodus 5). That took courage, and God rewarded his efforts by protecting Moses and the Israelites completely.
David exhibited courage when he was a youth, not yet king. The Philistines had instilled great fear in the Israelites, and their giant, Goliath, taunted them daily. Yet David told King Saul he would go fight Goliath for Israel, for God had saved him before, and he trusted God to do so again. As David proclaimed, "The Lord who rescued me from the paw of the lion and the paw of the bear will rescue me from the hand of this Philistine" (1 Samuel 17:37). Again, this took great courage, and David was successful. Later, God made him king.
Queen Esther helped her people, the Jews, at great risk to her own life. The prophet Daniel prayed to the Lord even though it was against the law.
The Bible is filled with more examples, which serve as an inspiration and model for us.
Photo credit: ©Getty Images/FotografieLink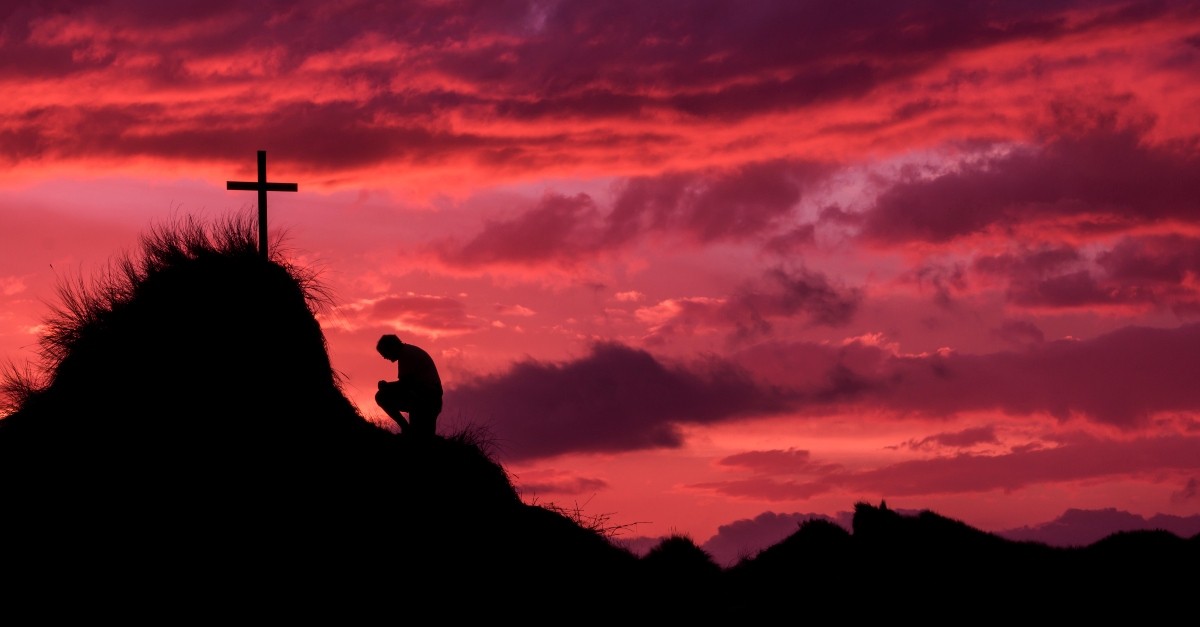 5. A Leader Admits Wrongdoing and Repents
Yet even leaders make mistakes. That's why another crucial aspect of a great and godly leader is a person who, when they go astray, admits their wrongdoing, humbles themselves before the Lord, and changes their heart and lives. This is called repentance.
King David committed a great sin when he slept with Bathsheba, the wife of Uriah, an elite soldier in David's army. Then, when it was discovered Bathsheba was pregnant, David arranged to have Uriah killed to cover up the situation. When David learned his sins greatly displeased the Lord, he immediately repented (2 Samuel 12). He also accepted the punishment God chose to inflict. God went on to bless David after this.
Another example is Peter, who made a few key mistakes, including denying Jesus three times after Jesus' arrest. But he repented, and Jesus restored him to a leadership position in the church.
Other examples include Mary Magdalene, who once was held captive by seven demons but went on to become a devoted leader in the church. The prophet Jonah ran from God's commands and wound up being swallowed by a whale, but then repented and was set free.
Photo credit: ©Getty Images/GordonImages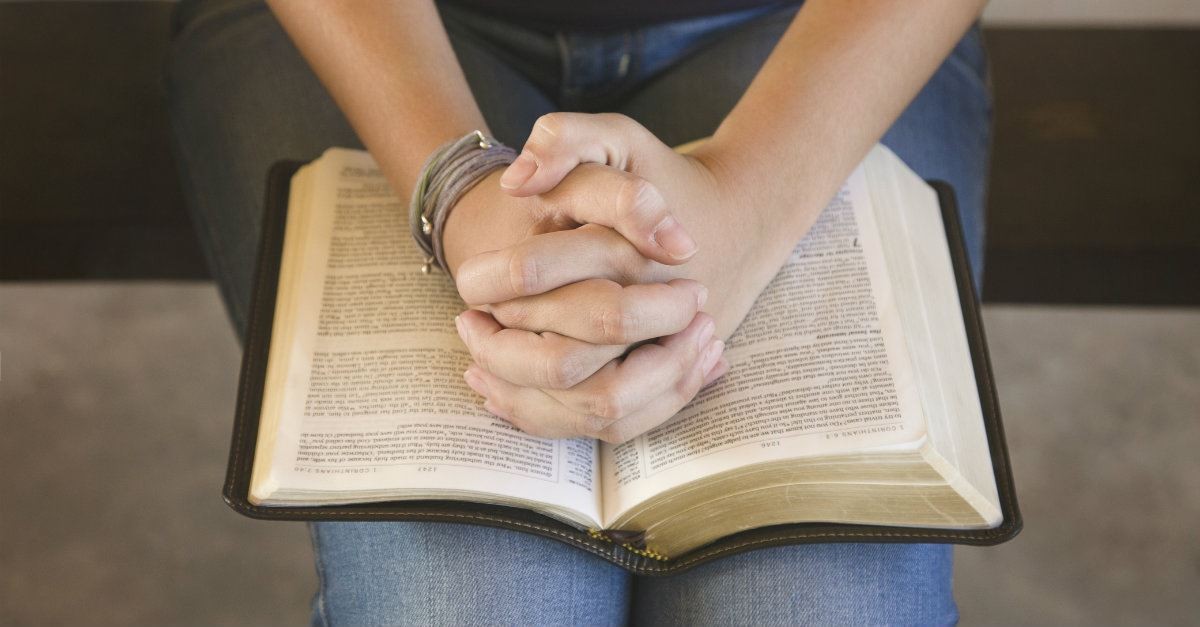 6. A Leader Strives to Have a Close Relationship with God
Finally, a great leader strives to be in tune with God always, seeking a close and intimate relationship built on trust and faith. This means spending time in prayer and praise, keeping their eyes on the Lord, and trusting that God will provide.
As it says in Isaiah 41:10, "So do not fear, for I am with you; do not be dismayed, for I am your God. I will strengthen you and help you; I will uphold you with my righteous right hand."
A great leader knows they must walk in alignment with the Lord and his ways. To be in alignment, they must know God intimately.
Many more traits of a great leader are illuminated throughout the Bible, both in the words of Jesus and in the examples of people who found favor in the eyes of the Lord. Consider how this applies to you today. Are you exhibiting these traits in your sphere of influence? How could doing so help you be a better and godlier leader?
Photo credit: ©Getty Images/Pamela D McAdams