What Is a Spiritual Awakening?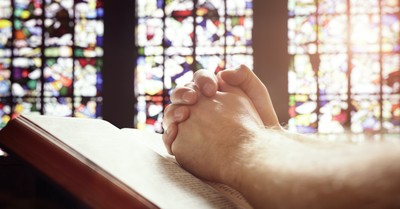 By Dr. Michael A. Milton, Crosswalk.com
You have heard it said. You have undoubtedly uttered the words yourself: "The only hope, now, is God to send true revival." Of course, you are not speaking of an annual event in a local church, a spring get-together that focuses on reaching the lost and stirring up spiritual strength in believers (however laudable and Gospel-obedient such an event might be). Rather, when we say there is "no hope for America unless God sends revival," we are speaking of a supernatural in-breaking of the Spirit of God that produces sorrow over sins, repentance and a turning to God by receiving Jesus Christ as Lord and Savior, and enjoying the blessing of his Lordship in every area of our lives. That is a genuine spiritual awakening of people wrought entirely by the divine activity, eternal purposes, and out of the fathomless, compassionate nature of our sovereign and loving Creator.
Photo Credit: ©GettyImages/BrianAJackson
Signs of Genuine Spiritual Awakening
Spiritual awakening produces a fresh recognition of the holiness of God and the simplicity of mankind. As the great Dr. Martyn Lloyd-Jones put it in his essential work on Revival: "The essence of a revival is that the Holy Spirit comes down upon a number of people together, upon a whole church, upon a number of churches, districts, or perhaps a whole country. That is what is meant by revival. It is, if you like, a visitation of the Holy Spirit" (Lloyd-Jones and Packer).
Spiritual awakening creates a healthy sense of introspection leading to the discovery of or confession of pockets of sin and consequently sinful behavior.
Spiritual awakening causes the individual or the community to cry out to God for forgiveness.
Spiritual awakening cultivates a supernatural and visceral need for prayer: private prayer, family prayer, prayer in public worship, and prayers throughout the days of one's life.
Spiritual awakening stirs a burden to reach others with the pure Gospel of Jesus Christ. In the First Great Awakening that stirred the Colonies from Vermont to Virginia, from New Hampshire to North Carolina, missionary movements began to emerge in New England. Under the vision and guidance of men such as Jonathan Edwards and his protégés, David Brainard, waves of missionary groups fanned out across the British colonies, testifying, witnessing, and preaching the holiness of God, the sinfulness of Man, and the only way to God through His Son, Jesus Christ. No less than the U.S. National Humanities Center had to admit the enormous sway that the spiritual awakening had upon a People who would, in only a few decades, forge a new nation:
These early revivals in the northern colonies inspired some converts to become missionaries to the American South. In the late 1740s, Presbyterian preachers from New York and New Jersey began proselytizing in the Virginia Piedmont; and by the 1750s, some members of a group known as the Separate Baptists moved from New England to central North Carolina and quickly extended their influence to surrounding colonies. By the eve of the American Revolution, their evangelical converts accounted for about ten percent of all southern churchgoers.
Another mark of true spiritual awakenings is the emphasis on right doctrine. Genuine spiritual awakenings advocate for doctrine that is proved by the Scriptures rather than the doctrines that are approved by the human mind. Spiritual awakenings recover the right use of doctrine for the purposes of spreading more truth which subsequently brings more glory to God and greater liberty to God's children. However, an authentic act of revival from on high that leads to spiritual awakening always—always—seeks the truth of God in God's Word, the Holy Bible.
Genuine spiritual awakenings elevate biblical truths and thereby bring about great emotional responses. However, true spiritual awakenings do not spring from passions but rather from the supernatural intervention of Almighty God in the lives and affairs of human beings.
Spiritual awakenings often initiate movements to repent and remove injustices, public displays of immorality, and even correct unjust laws.
It should be added that genuine spiritual awakenings attract demonic opposition. This has often appeared in the form of excess as noted in the phenomenology of "Spontaneous Spiritual Awakenings." Barking like a dog, climbing a tree like a squirrel, or laughing uncontrollably are not signs of God's visitation but of devilish or human perversion. Yet, each act of genuine spiritual awakening has often attracted parasitic phoniness. Do not be duped into believing that the work of God produces hysteria or insanity (Albanese). The devil despises spiritual awakenings, for such times of refreshing can undo centuries of diabolical activity in one day.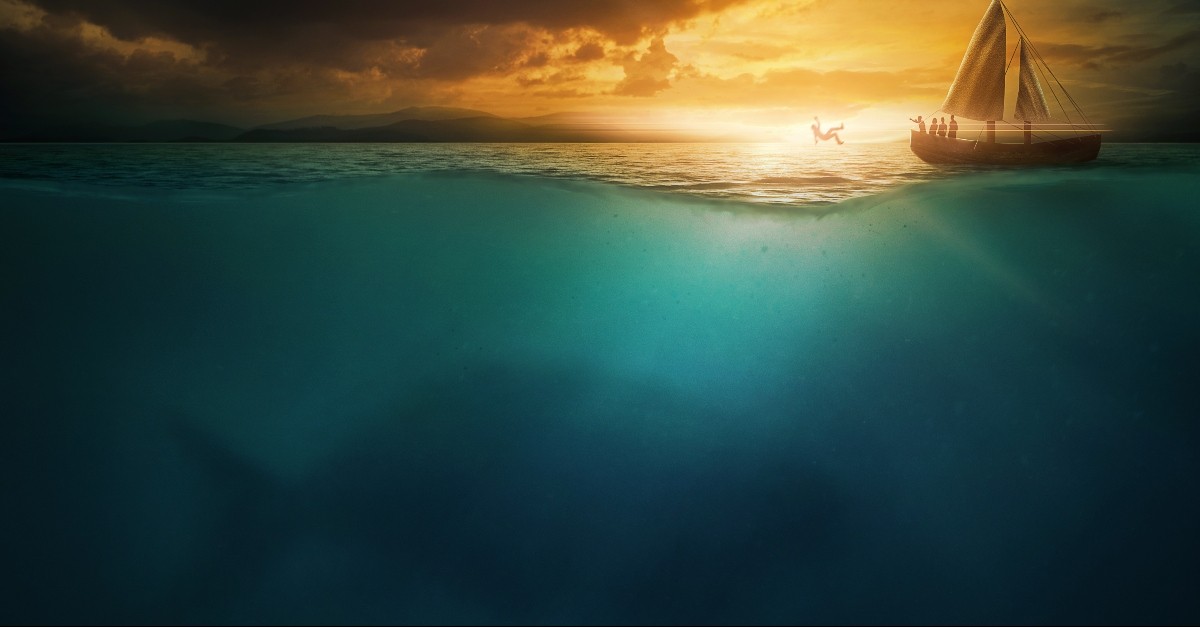 Can We Anticipate Spiritual Awakenings?
Is the supernatural outpouring of God's Holy Spirit and subsequent spiritual awakening an event that we can anticipate? Is it still even possible? I want to demonstrate that according to God's Word in the book of Jonah we may see that a spiritual awakening is not only possible but that we should always pray for and anticipate the outpouring of God's Spirit upon his people and even upon a city, nation, or a hemisphere of the world or more.
Spiritual Awakening in the Book of Jonah
The book of Jonah describes the compassion and love of God for his creation. This ancient text was used by rabbis to remind Israel that the covenant of God's grace was not limited to Israel. In a real way, God's activities recorded in the book of Jonah demonstrate that the Lord has an inconceivable compassion for all areas of his creation—from the human beings in the city of Nineveh to pagan mariners who end up calling on Almighty God to save them, to the marine life under the sea, and even to a gourd. The last challenge of God to Jonah echoes through the age in the enigmatic conclusion to the book:
"Should I have spared a plant but not spared these people who do not know their right hand from their left, and also much cattle?" Jonah 4:11
In fact, everyone and everything in the book of Jonah responds to God except for the Hebrew prophet, Jonah. Nineveh, is, of course, converted—from the king on down. The book has an enigmatic the powerful ending. This divine sarcastic question put to Jonah, put to the reader, challenges smugness, and condemns a privatized faith. The gift of faith that we enjoy is not exclusive to ourselves. How does that old saying go? We have been blessed to be a blessing. We should have a heart like God's and desire genuine revival amongst those who do not know the Lord. The extraordinary visitation of Almighty God brings such a spiritual awakening that we are enabled to resemble our Savior more closely.
Photo Credit: ©iStock/Getty Images Plus/kevron2001
Two Lessons on Spiritual Awakening from the Book of Jonah
1. God is calling us to pray for a supernatural outpouring of his spirit. Just as he called Jonah to go to Nineveh, "that great city," and proclaim the Word of God, so, also, the Lord God is calling for us to pray for our country in peril, for the Western nations who once knew God but took off in favor of a secular age. Is there anything in the passage that indicates this is a one-time event and not reproducible in the lives of the people of God? The answer is clearly and most certainly "no." God calls us to pray for genuine revival from on high and for that to come to the very worst of places. But unlike Jonah, we must pray for ourselves first. We must pray that God would send revival in our own hearts so that we may proclaim the unsearchable riches of Christ to a lost nation of people.
2. God is calling us to go and share the gospel of Jesus Christ to those who are in need. It is important to see that God sent revival to Nineveh through the means of his prophet, Jonah, despite Jonah's determined disobedience and incriminating behavior. Could Almighty God unleash the powers of heaven in a display of supernatural conversion en masse? Of course. However, God in his sovereign love and inscrutable design for the universe, chose that men and women, boys and girls, should ordinarily receive the good news of the gospel through the testimony of others who had been saved. If, then, we are so compassionate to cry out, "Oh God save us! Send the supernatural outpourings of your Holy Spirit upon this nation!" Then we should also be courageous enough to go and proclaim that word in whatever way we can wherever God has placed us.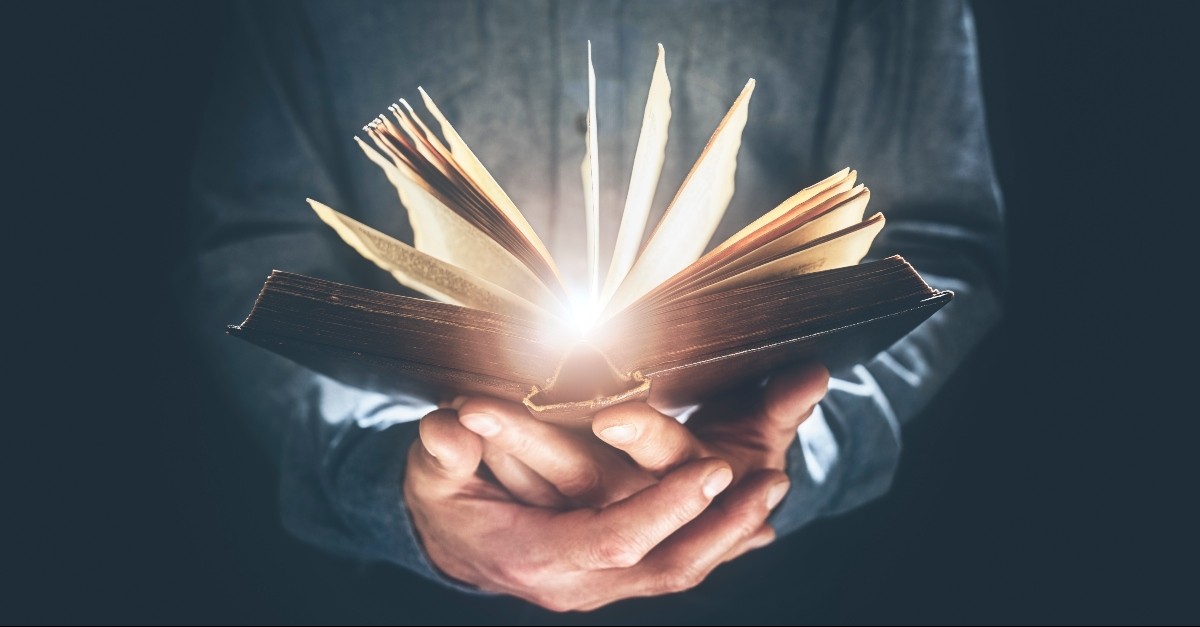 Conclusion
"There is no hope for America except for revival from God." Yes, that is a true statement. Moreover, it is something that we may anticipate. There is no Scripture that precludes such a glorious event. But as long as anyone cries out to God for salvation, God will hear them and receive them unto himself.
I believe that a great awakening can come upon our nation and other nations that have known God and rejected him. It will mean, however, that our churches will put first things first. We who are preachers must preach for the divine outpouring of the Holy Spirit upon our congregations and our communities. The church doors are closed in many places except for one Sunday morning service which is often nothing more than a musical concert. Instead of the exposition of the Word of God which brings down the Spirit of God upon his people, we have witnessed the watering down of preaching in too many sectors of the Church. The prayer meeting of old is all but gone. We have so privatized our faith that we dare not mention the names of our loved ones who need the Lord. So the hope of genuine revival—and let me be certain to say there is no human calculation or man-made formula to leverage the blessings of God—undoubtedly begins with a reluctant witness going to share the truth of the gospel with those who had never heard; or with one who determines to take the hard road, go the long way, to present Jesus Christ as Lord and Savior to those who might have heard of God, and even enjoyed the residual benefits of a formally Christian nation. Out of the belly of our own burdens, we cry with the Psalmist:
"Will you not revive us again? That Your people may rejoice in You? Show us Your mercy, Lord, And grant us Your salvation" (Psalm 85:6, 7 NKJV).
We read of the grace of God to the Ninevites. We read of his blessings in revival and the spiritual awakening of our own people in times past. All of these witnesses to the God of new life convinces and convicts us to cry out: "O Lord, do it again."
Sources Cited:
Catherine L. Albanese, "Savage, Sinner, and Saved: Davy Crockett, Camp Meetings, and the Wild Frontier," American Quarterly 33, no. 5 (1981): 482–501.
D. M. Lloyd-Jones and J. I. Packer, Revival (Crossway Books, 1987), 100.
Jessica Sophie Corneille and David Luke, "Spontaneous Spiritual Awakenings: Phenomenology, Altered States, Individual Differences, and Wellbeing," Cornell University: PsyArXiv Preprints (2021), 2.
Photo Credit: ©iStock/Getty Images Plus/BrianAJackson