10 Christian Podcasts to Give You Hope and Peace This Year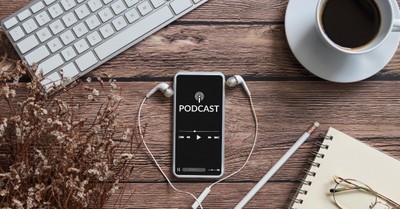 By Lia Martin, Crosswalk.com
Brought to you by
Happy International Podcast Day!
If you love a great podcast, here's a collection that's sure to be a blessing. Whether you need a daily dose of encouragement, want to dive deep into Scripture, or simply love a great story...these 10 podcasts will encourage, delight, and nourish your spirit.
Many are featured on LifeAudio.com, a brilliant new platform with a growing variety of Christian content. Featuring devotionals and faith toolkit podcasts, LifeAudio.com offers practical truths for living faithfully in today's world.
Whatever platform you use, enjoy finding hope and peace in these 10 recommended podcasts:
1. Your Daily Prayer
The Bible tells us to bring our prayers and petitions before God and he will give us peace. So, every morning, iBelieve.com brings you a devotional and prayer to start your day with God. It's a helpful way to find the words that will focus your heart and mind on his love.
About the host: iBelieve.com helps women wrestle with the deeper issues relating to the world around them. With an emphasis on personal experiences, they aim to uplift and encourage your faith.
Listen and subscribe to Your Daily Prayer here.
2. The Story Behind
Because there's already enough "bad news" today, this podcast celebrates the power of storytelling to fill your world with extraordinary hope, by sharing powerful insights behind your favorite Christian songs, positive happenings, and Christian celebrities, as featured on GodTube.com and GodUpdates.com.
About the host: GodUpdates and GodTube bring you inspiring short stories, real-life faith stories, Christian music videos, concert alerts, comedy videos, and adorably heartwarming videos to brighten your day.
Listen and subscribe to The Story Behind here.
3. Your Daily Bible Verse
Do you long to know God with all your mind so you can love him with all your heart? Your Daily Bible Verse dives deep into Scripture, re-examining your favorite verses and getting to the heart of the message in God's Word.
About the host: BibleStudyTools.com (the largest free online Bible website for verse search and in-depth studies) invites Christians of all ages to read, study, understand, and apply the Bible to their lives.
Listen and subscribe to Your Daily Bible Verse here.
4. The Bible Study Club
Sometimes it can seem like we have to figure out our entire faith journey now. So, this podcast will put you at ease...helping you find faith for your next step. It's upbeat and relevant and thoughtfully peels away all the confusion — getting to the heart of how to walk in faith daily.
About the host: Clarence L. Haynes Jr. (husband, father, and big sports fan) and his wife, Diana, formed the Bible Study Club to help everyone live out faith in everyday life. Clarence is a speaker, Bible teacher, and author of The Pursuit of Purpose. Learn more about their ministry here.
Listen and subscribe to The Bible Study Club here.
5. Faith Over Fear
This podcast knows that life is too short and God has too much for us to do for any of us to live in fear. Its goal is to help you experience a "filled to overflowing" life, characterized by joy, peace, and vitality. Fear holds us back, but his perfect love has the power to cast it out!
About the host: Jennifer Slattery is an author, speaker, mom, and ministry leader passionate about helping God's children reach their full potential and live fully surrendered to Christ. Find her online here.
Listen and subscribe to Faith over Fear here.
6. The Next Right Thing
Described by originator Emily P. Freeman as "a podcast about making decisions that are making our lives," this soothing and hopeful series admits that "decision fatigue is a real thing," and helps you find simple, soulful practices for choosing what's next for you.
About the host: Emily P. Freeman is a bestselling author, mom of three, and wife to John for 18 years. She's a curious listener dedicated to helping you create space for your soul to breathe.
Listen and subscribe to The Next Right Thing here.
7. Be the Bridge
Craving harmony? This podcast is another step in cultivating conversations that will hopefully lead to real change. Pull up to interviews with ministry leaders, NBA players, mega-pastors, speakers, authors, and more in heartwarming conversation about unity in a multi-ethnic world.
About the host: Latasha Morrison is a best-selling and award-winning author, bridge-builder, reconciler, and a compelling voice in the fight for racial justice. In 2016, she founded Be the Bridge to equip ambassadors of racial reconciliation.
Listen and subscribe to Be the Bridge here.
8. Boundless
Gather around fun and feisty Boundless as it takes on the tough cultural topics across all generations, pulling together multiple voices around each issue. Roundtable conversations uplift your mind with grace and conviction. It's like having lunch with genuine friends.
About the host: Lisa Anderson is the director of Boundless and young adults at Focus on the Family. She loves connecting with single young adults and strategizing how to better equip them for life, relationships, and a faith that goes the distance.
Listen and subscribe to Boundless here.
9. Moms Better Together
Need hope and peace while striving to raise kids in a way that honors the Lord? This podcast applies principles learned from mothers in the Bible to the challenges of parenting today. Listen and discover how to grow your child's character while fostering their faith.
About the hosts: Lori Wildenberg and Heather Riggleman are moms to seven kids ranging from tween to adult. Lori is a licensed family and parent educator/coach, and author of five books.
Lori and her husband, Tom, have four adult children, two sons and daughters-in-law, and grandbabies. Heather Riggleman is an entrepreneur, coach, and author of three books. She enjoys life with her three kids, husband of 21 years, and two cats.
Listen and subscribe to Moms Better Together here.
10. Teach Us to Pray
Christina Patterson's contagiously joyful approach to prayer equips you with practical, real-life tips on how to grow your faith and relationship with God through prayer. Learn specific prayers to drastically change your life for the better and start receiving the benefits of prayer today!
About the host: Christina Patterson is a wife and stay-at-home mom with a passion to encourage women in the love of Christ and the truth of God's Word. She holds her master's in Theology from Liberty University and is the founder of Beloved Women.
Listen and subscribe to Teach Us to Pray here.
Happy podcasting!
Photo Credit: ©iStock/Getty Images Plus/asiandelight
---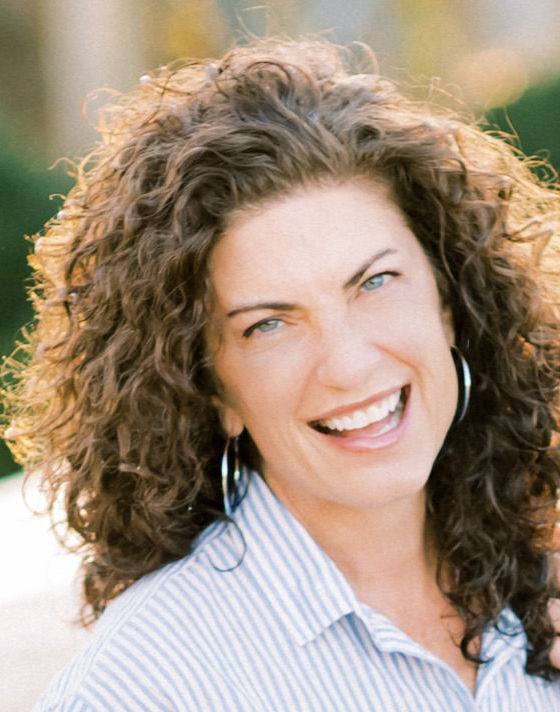 Lia Martin loves to inspire others to lean into the Lord daily. She's a writer, editor, marketer, former Crosswalk.com Faith Editor, and author of Wisdom at Wit's End: Abandoning Supermom Myths in Search of Supernatural Peace. When she's not cultivating words, she loves walking in nature, reading, exploring the latest health trends, and laughing with her two wonderful kids. She blogs at liamartinwriting.com.
LISTEN: Being Complete in Jesus (Understanding Matthew 5:21-48)
Hearing Jesus is a devotional journey through the gospels, where we explore the teachings of Jesus chapter by chapter. If you're seeking to live a life that reflects God's, this podcast is for you.
The views and opinions expressed in this podcast are those of the speakers and do not necessarily reflect the views or positions of Salem Web Network and Salem Media Group.
WATCH: 10 Sins Christians Downplay (and Why They're So Destructive)
Stock Footage & Music Courtesy of Soundstripe.com Thumbnail by Getty Images

READ: 10 Sins That Often Go Overlooked in Christian Community
This article originally appeared on Christianity.com. For more faith-building resources, visit
Christianity.com.