You Must Choose to Embrace Your Identity as a Child of God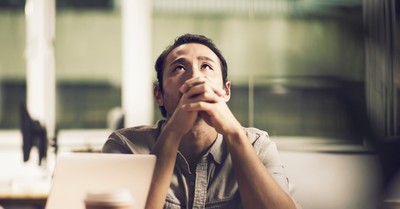 By Jim Denison, Crosswalk.com

Florida Gov. Ron DeSantis is expected to begin his formal presidential campaign in a live audio conversation on Twitter with Elon Musk this evening. South Carolina Sen. Tim Scott joined the campaign Monday with a rally in South Carolina. North Dakota Gov. Doug Burgum is likely to run; former Vice President Mike Pence and New Hampshire Gov. Chris Sununu have been laying the groundwork for their campaigns as well.
Of course, former President Donald Trump announced his campaign last November. Former South Carolina Gov. Nikki Haley, former biotech executive Vivek Ramaswamy, conservative talk radio host Larry Elder, and former Arkansas Gov. Asa Hutchinson have also joined the race. The Democratic Party side has three candidates so far: President Joe Biden, author and spiritual adviser Marianne Williamson, and anti-vaccine activist Robert F. Kennedy Jr.
My calling is to speak biblical truth to cultural issues without personal or partisan bias, so I would never endorse a candidate or political party. However, there is a cultural and biblical principle running through today's topic that transcends the candidates and even the office to which they aspire.
What makes our presidency unique
In America, we elect our national leader by popular vote. (This is not entirely accurate: we actually elect a body of "electors" to the Electoral College who then elect the president.) By contrast, many of the world's democracies are parliamentarian in structure: you vote for a party, then the leader of the party that gets the most votes (or successfully builds and leads a coalition of parties as in the case of Israel) becomes prime minister. The presidency in such arrangements is typically a ceremonial role.
The fact that our president is elected by all of us makes the presidency unique among our elective offices. My governor and senators were elected by Texans, not Iowans; my congressman was elected by those in my district; my mayor was elected by those in my city. As a result, candidates for these offices run on issues specific to our state and district. We vote for them in part based on who they are and in part based on what they say they will do when elected.
The same is true in parliamentary elections as I have observed them over the years: people typically vote for the party whose agendas most closely align with theirs, and the winning party's leader becomes leader of the country. Again, these elections focus largely on specific issues and platforms.
A candidate for president, by contrast, must appeal to Americans across all states and districts. No set of promises or plans could appeal to enough Americans to elect a candidate solely on their merits. We largely vote for candidates based on who the candidate is, trusting that they will then do what we hope they will do.
Donald Trump's appeal in large part has centered on his persona as a take-charge businessman. Ron DeSantis is running on the persona of a leader who knows how to get things done. Joe Biden's supporters see him as a seasoned leader of competence and normalcy. Tim Scott declared in his campaign announcement event, "I am America." Each of the other candidates will likewise seek to impress us with their unique qualifications as people and leaders.
The foundational decision you must make each day
I prefer our system, while flawed, over parliamentary systems for this reason: no one can know during an election the crucial issues the president will face in the upcoming term. When George W. Bush ran for president in 2000, no one saw 9/11 coming. When Donald Trump ran in 2016, no one predicted the coronavirus pandemic. Who a president is will therefore be vital to what they do once in office, whatever the challenges they face.
This principle transcends presidential campaigns and even the office of the president.
In yesterday's Daily Article we discussed the now-popular claim that "there is no such thing as human nature," so "everything is socially constructed." The Bible could not disagree more strongly: God makes each of us in his image and likeness (Genesis 1:27), then he remakes us as his children by the transformation of his Spirit when we trust his Son as our Lord (John 1:12; 2 Corinthians 5:17).
Your combination of spiritual gifts, abilities, education, and experiences is as unique to you as your fingerprint. Your role in God's kingdom is one no other person can fill. God "elected" you to your kingdom assignment based on who you are. If you could not succeed in this calling, you would not have received it from him.
You are a missionary to where you are and to when you are. It is by divine providence that you were not alive a century ago or a century from now (if the Lord tarries). Embracing your identity as the child of God and your calling to help others know God is the foundational decision you must make each day.
Finding your "why to live for"
In Find Your Why, authors Simon Sinek, David Mead, and Peter Docker write: "If we want to feel an undying passion for our work, if we want to feel we are contributing to something bigger than ourselves, we all need to know our WHY." They note that we all know what we do and how we do it. But very few can articulate why they do what they do.
They suggest that we complete the sentence "to _____ so that __________." The first blank represents our contribution to others; the second represents the impact of our contribution. As I filled in these blanks, my "why" became clear: To respond biblically to crucial issues so that people find and follow Jesus. I found the exercise to be clarifying and encourage you to try it for yourself.
Friedrich Nietzsche famously observed, "He who has a why to live for can tolerate any how."
What is your "why to live for" today?
Publication date: May 24, 2023
Photo courtesy: ©Getty Images/imtmphoto
The views expressed in this commentary do not necessarily reflect those of Christian Headlines.
For more from the Denison Forum, please visit www.denisonforum.org.

The Daily Article Podcast is Here!