3 Tips for Launching Your Women's Ministry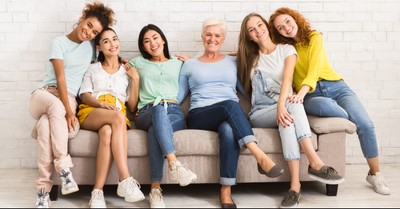 By Rachel Baker, Crosswalk.com
If you've been leading a women's ministry or small group, you probably already know that sometimes we can overthink our groups. We run the risk of losing sight of the gospel message when we shift our focus away from spiritual formation and towards centerpieces, luncheon ideas, and event format. Creating beautiful environments and caring about the details isn't negative or a bad idea, it just cannot be the end-all-be-all when it comes to developing a strong and healthy ministry. If you're considering launching a new group at your local church or have already launched one but need a little refresher course on how to maintain a healthy ministry, check out these three tips to keep your ministry grounded and goal-oriented.
Determine the Goal
Is the point connectivity? Spiritual formation? Life-change? All of the above? In order to develop a strong ministry and avoid the pitfalls of discouragement, it is wise to develop a goal, perhaps even write it out and keep it in a space that you can see daily. It is so easy to get off target and fall into a "social club" mentality when it comes to women's ministries and small groups. As leaders, we must remain vigilant about the goal. We must communicate it with those who attend and constantly re-orient our studies and curriculum around that set goal.
As mentioned in the introduction, sometimes we can overthink our small groups. Each small group is going to have its own vibe and culture, that's a good thing, but rather than overthinking or attempting to control the group, allow the members of your group to help set the tone. Determine how your time together is best spent and how to partner in working towards the goal—which has already been communicated and agreed upon. Then work on the little details. Ask questions like, is the group best spent over a meal or a potluck, or maybe coffee and pastries fit a little better? Perhaps, the group will be best served by meeting in a public place for lunch on a weekly basis, or maybe the intimacy of meeting in a home works better. All of these variables just give your group its unique flair.
Once you've settled on a goal, location, and format for your group, it's time to determine what exactly you'll be studying and why you're studying what you study—again, consider what the goal is. There are tons of topical studies specifically created for small groups, a topical study is just a fancy way of saying you'll be studying a specific topic and what God says about it.
The first time my small group did this, we looked at how much time we had and determined that instead of a topical study, we wanted to do a book study. This meant that we wanted to focus our meeting time on studying a particular book of the Bible, as our goal was Biblical literacy.
Once you've decided what kind of study you want to do, consider getting brave, try something you've never done before or a book you've been too intimated to dig into. Allow this study time to be fun and to get your mental wheels spinning.
Once you've picked your study and set the time and location, it is helpful to communicate a clear calendar of meeting times with your group. This can be done digitally with calendar reminders or simply with a printout. Clear communication is so valuable when we're asking for people's time. So, communicate when you're meeting with your group! They'll appreciate it.
Finally, set a group format and syllabus. For example, if you've decided to meet consistently for eight weeks, create a simple syllabus for your group to follow. As a suggestion on the first meeting, spend some time getting to know the members of your group and looking over your materials—this sounds so simple and obvious, but sometimes we can get so wrapped up in our goal that we forget the relational aspect of being in a women's Bible study or small group.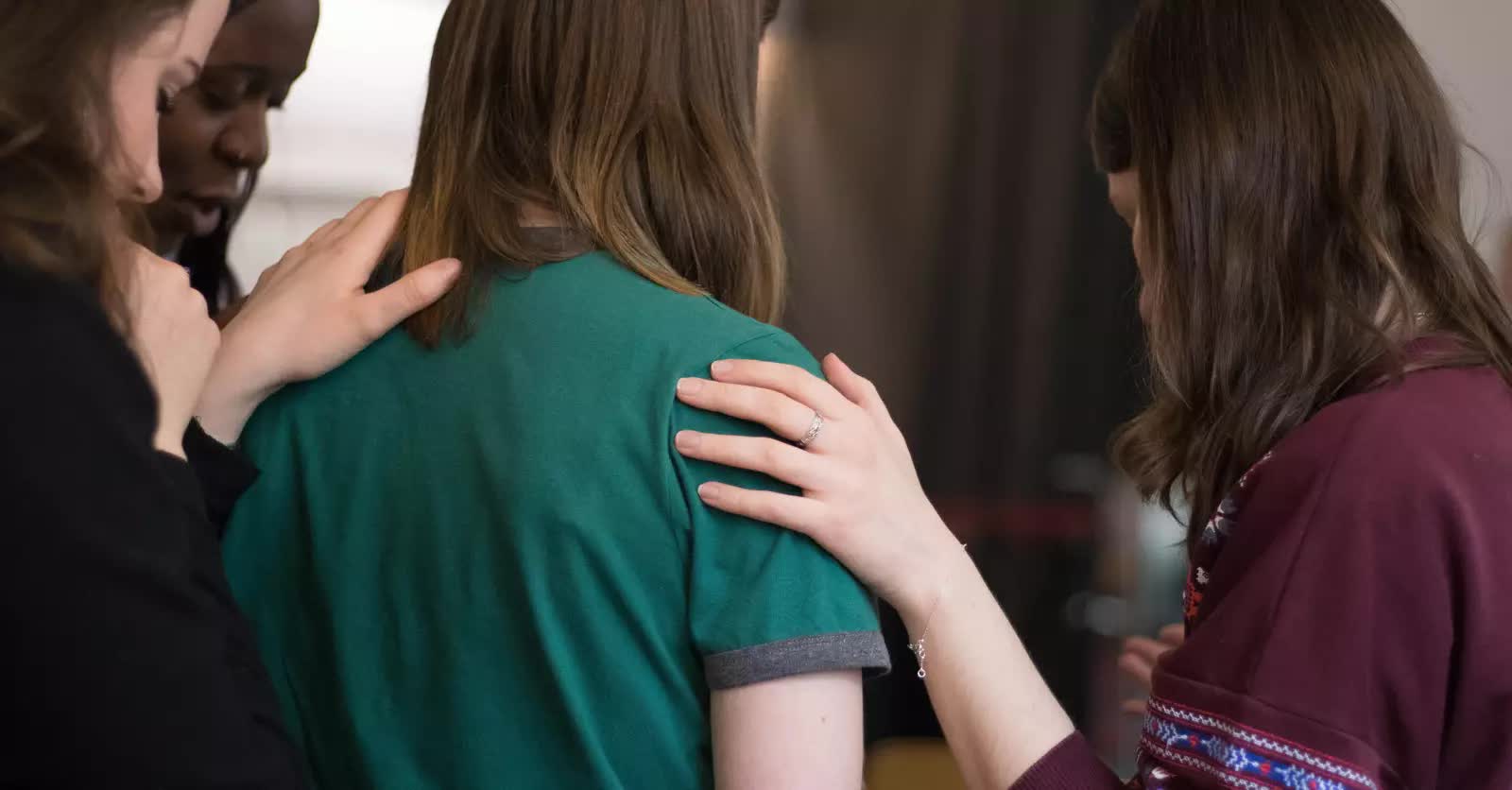 Photo Credit: Unsplash/Rosie Fraser
Develop and Implement a Small Group Agreement
Having a guideline or ground rules for your group will help to establish healthy boundaries for your time together. Consider using the following outline and adjust as needed.
1. Group Involvement:
I will make every effort to consistently attend small group but will call my leader if I am going to be absent.
I give permission for my leader to contact me by phone, text, or e-mail.
The best way to contact me is: (text, email, phone, carrier pigeon, etc.).
2. Safe Environment:
I will help to create a safe place where every individual can be heard and feel loved. I will not give quick answers, snap judgments, or simple fixes.
I will not say anything that "puts down" or "insults" another person.
I will not use prayer as a form of gossip.
I will not use e-mails, phone numbers, or addresses from the small group to advertise businesses, invite to parties, or pass around information. I will always ask an individual's permission before using their information.
3. Be Confidential:
I will keep anything that is shared strictly confidential and within this group. I understand the need for privacy and the ability to feel safe in a small group setting. If I choose to no longer attend this small group, I understand that my contact information will be removed from rosters, and text/e-mail distribution lists.
4. Small Group Commitment:
I will give the members of my group permission to help me live a healthy, balanced spiritual life that is pleasing to God.
If I am offended or hurt, I will promptly and directly try to resolve the problem with the other individuals involved. (See Matthew 18.)
I will get to know the other members of my group and pray for them regularly.
5. Welcome Newcomers:
I will invite friends who may benefit from this study and will warmly welcome newcomers.
6. Courtesy:
I agree to put away and silence my cell phone during Bible study, unless I'm experiencing a family emergency or using a Bible app for discussion.
Create Weekly Questions
These questions can be broken up however you prefer. I always think a kick-off gathering on the front end and a wrap party on the back end are fantastic ways to create excitement with your group. These questions will help keep those juices pumping as you meet week after week.
Kick-off Questions:
Take some time on this first gathering to learn more about your group. You can be as serious or silly as you'd like. Here are some ideas:
Dislikes/Likes
Favorite Scent
Favorite Bible Verse
Who you'd choose to be trapped on a desert island with (this always provides some laughable moments)
Favorite Foods
Weekly Questions:
Map the location discussed in the text.
What did you find challenging in this week's text?
Were there any blow-your-mind moments when you were reading this week?
What vocabulary words did you look up?
How can the content that you read be applied to your life?
Also, a great way to memorize verses is to recite them as a group. Consider picking a weekly verse to memorize together and then recite as a group.
Wrap-Party Questions:
Do you feel more confident to study your Bible after this session?
What was your favorite part of the study?
Discuss the BIG idea or theme of the book you studied, why do you think it was included in the canon of scripture?
Identify the gospel message, how does this point to Jesus?
What book of the Bible do you want to study next and why?
Conclusion
Remembering that God designed humanity for relationship can have so much impact on us and our groups. Whether you are leading a small in-home Bible study with three other friends or a large-format church-hosted ministry, your willingness to lead and love on others has profound and eternal value. Be mindful to never consider yourself too small or unimportant to lead, likewise remain humble and open to learning through each season of leadership you face.
Community is such a gift, and the opportunity to thrive in community while growing in God's Word has spiritual, physical, mental, and emotional benefits. So, if you aren't plugged into community currently, consider this your gentle nudge. Finally, as a parting suggestion, don't let too much time pass before your group starts up a new study, consistency is a key element of a healthy and thriving group.
Photo Credit: ©iStock/Getty Images Plus/Prostock-Studio
Rachel Baker is the author of Deconstructed, a Bible study guide for anyone who feels overwhelmed or ill-equipped to study the word of God. She is a pastor's wife and director of women's ministries, who believes in leading through vulnerability and authenticity. She is a cheerleader, encourager, and sometimes drill-sergeant. She serves the local church alongside her husband, Kile, in Northern Nevada. They have two amazing kiddos and three dogs. Rachel is fueled by coffee, tacos, and copious amounts of cheese. For more on her and her resources to build your marriage, see her website: www.rachelcheriebaker.com or connect with her on Instagram at @hellorachelbaker.
Related podcast:
The views and opinions expressed in this podcast are those of the speakers and do not necessarily reflect the views or positions of Salem Web Network and Salem Media Group.
Related video:
You can read Rhonda's full article here.
Related article:
10 Ways to Show Your Pastor They Are Loved