How Church Congregations Can Support Their Pastoral Leadership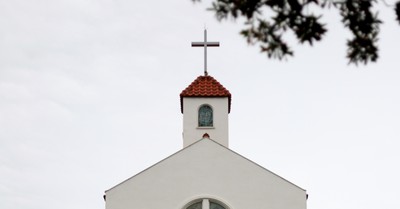 By Stacey Monaco, Crosswalk.com
As a young woman, I accepted Christ in the middle of a large gymnasium located on a high school campus in Southern California. I don't remember the name of the pastor who spoke that day, but to this day, some 42 years later, I remember the young woman from my workplace who invited me into that unusual church building. She had a passion for Jesus and a sense of calling to do the work of sharing him with others. In a very real sense, she was ministering the tenets of discipleship to me, acting as a shepherd to a soul that needed tending.
In the four decades since, I have attended churches ranging from 150 to almost 10,000. As a volunteer, I have served through leading small groups, overseeing Bible studies, writing training curriculum to train leaders, and co-leading a prominent women's ministry. Eventually, after earning a hard-won seminary degree, I served as a Director of Women's Ministry. My oldest daughter became an accidental pastor's wife, and somehow a family with only a few tentative roots in the Christian faith became passionate about the work of ministry.
Along the way, I developed a strong interest in healthy church leadership and the care and feeding of those who serve the church. As a seminary student, I was introduced to texts such as The Emotionally Healthy Leader by Peter Scazzero and Playing With Fire by Dr. Walt Russell, which served to fuel my desire to see churches with healthy leadership and effective discipleship models. Those who attend church find themselves listening to speakers and teachers commonly referred to as pastors, and with the title comes an attached expectation of just exactly what type of person is fit to fill such a role appropriately. Virtue, of some sort, often tops the list of qualifications, leaving church attendees and congregations with a sense that these "larger than life" teachers have cornered the market on holiness and virtuosity. This paradigm is often attached to a host of expectations that keep congregations from viewing pastoral team members appropriately, eventually leading to unmet expectations.
Should pastors be more virtuous than their congregations, and if so, how is virtue in a pastor quantified?
Pastoring and Biblical Virtuosity
Commonly held expectations for a pastor, and especially those leading churches with under 200 congregants, is that their job description entails visiting the sick, performing weddings and funerals, making house calls to build a relationship with church attendees, leading study groups, meeting oversight and attendance, spiritual and other counseling, as well as producing a weekly sermon. Scriptures that may be considered applicable to the moral and spiritual character that should be evidenced within the pastorate and church leadership include large portions of Paul's first letter to Timothy, Titus 1:4-9, Acts 6:1-6, and most applicably within the character of Jesus himself.
Performing the job of pastor with the highest level of spiritual and moral character while tirelessly executing the aforementioned pastoral duties is a standard that parishioners may not consider necessary in their own work and interpersonal life but easily attach to the expectations of their pastor. According to a 2016 study conducted of those currently acting in a pastoral role and those who have chosen to step out of a pastoral capacity, 60% of those surveyed indicated they felt overworked, and a full 81% felt that either the demands placed upon them were unrealistic or that they were unable to meet them. Church attendees often have misguided ideas of leadership, causing them to place a set of unrealistic expectations upon the pastor or pastoral team that is serving them and seeking to guide the church. In any professional purview, or area of life for that matter, a sense of inability to meet demands often comes from a lack of clarity of role and expectations on the part of the one performing the role or on the part of those being served by the person in said role.
Biblically, pastors are taught to maintain healthy spiritual rhythms, know and rightly disseminate and apply the Scriptures, and shepherd their churches, as they ultimately equip them for the work of the ministry.
Dr. Richard J. Krejcir of ChurchLeadership.org states, "A pastor is a person called by God to serve in ministering and leading the people in his or her care in discipleship, to worship closer to Christ as Lord." While Scripture calls those who would shepherd to conduct themselves in a manner worthy of the gospel, congregants must be careful not to dehumanize those that lead with the assumption that they are superhuman. Unsustainable expectations lead to the hurt of both pastors and congregations and hasten leader burnout, as well as pastoral turnover.
A biblically based mindset for church boards and congregations must include a proper understanding of the role of a pastor. Those who undertake ministry must be seen by those they lead as fellow heirs in Christ, as human beings both made in the image of God and in need of the salvific work of Christ's life laid down on a cross. Only from this paradigm can a church begin to properly value and rightly care for their pastor or pastoral team.
Shedding the Paradigm of Pastoral Poverty
Church history details evidence that in decades and centuries past, a mindset developed that church leaders should somehow remain free of earthly baggage concerns. This paradigm of pastoral poverty coupled a lack of belongings, wealth, and what might be considered "worldly things" with purity, leading congregants and the world-at-large to believe that pastors are more virtuous if they live on less and free from the care of possessions.
While congregants and church boards are wise to ensure that neither their pastoral team nor the congregation itself has become immersed in a gospel of prosperity, there is no biblical prescriptive for muzzling the income of those who have chosen a life's work in the ministry. The God who is generous to his people, and even to those who deny his existence, certainly is the same to those who give their lives to teach and care for his people.
ChurchLeader.org notes that as high as 70% of pastors are grossly underpaid and often are below the living wage for the church's area. Economic disparity is often found between the attendees of a church and its pastoral staff, even to the point that pastors not only carry the concerns of leading a church but that of how they will feed and care for the need of their family. Additional strain can be added to pastoral families when they must choose to live in another community that is further away from the church in order to stay within their housing budget
Paul is clear in his letter to Timothy that all workers worthy to receive wages when he writes, "Do not muzzle an ox while it is treading out the grain, "and "The worker deserves his wages." (1 Timothy 5:18) Churches that do not pay their pastor wages that enable them to live at least at the level of the median income of their church potentially do a gross disservice to the pastoral family, as well as to the testimony of the church as they reflect the love and generosity of the God who owns the cattle on a thousand hills.
It is also important that the church boards and congregations clearly understand the role that a spouse or family of a pastor will take within the pastoral construct. Congregations may have a misplaced understanding that hiring a pastor comes as a package deal, with the expectation that the spouse will serve or lead in a full-time or high-level capacity. This view may have functioned well in churches half a century ago, but current social dynamics often indicate spouses have careers or other areas of life for which they are responsible. A spouse should not be appropriated into a hiring package without their full knowledge, consent, and compensation.
All Christians are Commissioned to Do the Work of the Ministry
I remember the young woman who invited me to the church in the gym all of those years ago, primarily because she carried within herself a sense of the church's mission as expressed by Jesus and recorded in Matthew 28:19-20. She had been discipled well, which enabled her to do the same for me, not leaving my discipleship to someone considered a professional pastor, but understanding the biblical mandate of ministry given to all who chose to follow Christ.
Additional findings from the studies mentioned above indicate that 90% of pastors report working between 55 and 75 hours a week and often feel unable to meet the job's demands. Among that group, 70% fight some depression, and 50% have times when they feel discouraged enough to leave their position in ministry. 80% of pastoral spouses note that they feel that their mate is overworked. These statistics further expose the need to appropriately view those in the pastorate as human beings who experience the struggles, physical limitations, and emotions common to all of humanity. It also shows the case for a church to be trained in discipleship and bearing one another's burdens.
As individuals and church congregants, we must cease to hold pastors and church leadership to a standard of virtuousness that we ourselves are unwilling to attain, but rather lift them up in prayer, word, generosity, and deed, quite literally loving them as we love ourselves. A church that understands its responsibility to mission, ministry, and the overarching command to love God and love people can do much to alleviate the demands upon pastoral leadership.
Threads of God's plan for a church ministering one to another and out into the world weave from Moses choosing capable men to assist in leading the Israelites (Exodus 18:25) to the disciples in Acts 6:2-7, whose attention to an appropriate division of duty and workload enabled the word of God to spread, and the number of disciples in Jerusalem to increase. Despite the often-heavy expectations that church members can place on their pastors, 90% feel honored to be a pastor. We can reinforce this as congregations seek to act on the sacred mission of caring for their pastoral teams, their families, and their financial, emotional, and time-related needs. In this way, the church can show that they rightly honor and respect the work of the pastorate in a manner worthy of the gospel.
Ultimately, Scriptures place a high expectation on those who seek to lead and teach others, and the church is not wrong to seek out leaders above reproach. However, this being true does not exonerate the personal call to each believer in Christ to seek holiness, love God and others, give generously in order that the needs of others in the church are met, and do the work of sharing the gospel. Pastors are not called alone to serve, teach, lead, love, and fulfill the gospel's mission, but each of us is called to the beautiful and virtuous calling of spreading the good news.
Photo credit: ©Nagesh Badu/Unsplash
Stacey Monaco has been speaking and writing since her first unpublished children's book in the fifth grade. Her journey as a writer has taken her from the depths of blue water exploration, to the simplicity of crafting words to encourage and educate in the areas of loss, legacy, leadership, and living life passionately with purpose. Stacey received her Masters Degree in Christian Ministry and Leadership from Talbot School of Theology, and has worked in many roles from slinging coffee to pastoring women. To find more on living the Christian life with intention, head over to her website at StaceyMonaco.com.
Related podcast:
The views and opinions expressed in this podcast are those of the speakers and do not necessarily reflect the views or positions of Salem Web Network and Salem Media Group.
Related video:
You can read Rhonda's full article here.
Related article:
10 Ways to Show Your Pastor They Are Loved